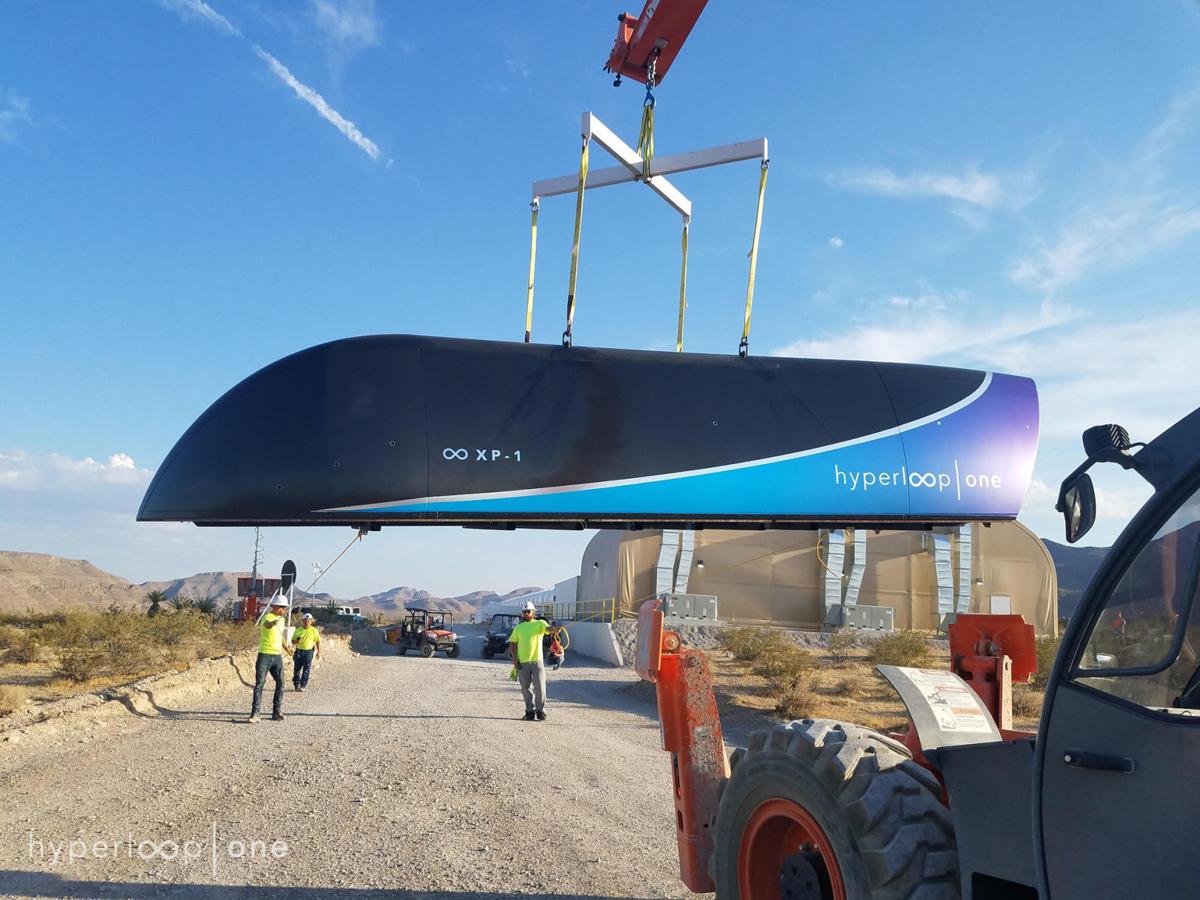 A new public-private alliance wants to raise as much as $1.5 million to study the feasibility of building a pioneering transportation system aimed at moving people and freight from St. Louis to Kansas City in less than 25 minutes.
The formation of the Missouri Hyperloop Coalition, announced Tuesday, spurred Hyperloop One to add the Missouri route to the company's list of top candidates for the transportation investment.
The Missouri Department of Transportation and the University of Missouri system are teaming with the St. Louis Regional Chamber, KC Tech Council and Columbia-based Missouri Innovative Center in the effort.
The hyperloop system would use electric propulsion to move travelers in pods through a low-pressure tube. Magnetic levitation is used to lift the pod above the track, gliding at airline speeds because of low aerodynamic drag in the tube.
The company last month had unveiled its list of 10 prime candidates, including four in the United States. Hyperloop One officials said Tuesday that Missouri fell just short of being included on that list but that the creation of the new state coalition had changed that.
"They were on the edge in that competition," said Dan Katz, director of global public policy for the company. Now, he said, "they are as competitive" as any on the initial list.
The Missouri coalition will seek to raise money for the feasibility study from private sources. MoDOT, which first proposed the Missouri route to Hyperloop One two years ago, will use its technical expertise to oversee the selection of a company to do the study.
Andrew Smith, a vice president with the St. Louis Regional Chamber, said the state has "the most favorable regulatory and cost environment" of any site on the company's list.
He said the route's access to two major metro areas and a major research university also are advantages.
MoDOT said the feasibility study's cost is estimated at $1 million to $1.5 million. MoDOT spokesman Bob Brendel said the department hasn't put a potential price tag on building the hyperloop system itself.
But officials in Colorado have said its proposed 360-mile system, also on Hyperloop One's list of finalists, would cost about $24 billion to build, The Associated Press reported.
Other U.S. routes on the list link Chicago to Pittsburgh, Miami to Orlando and Dallas to Houston. Also in the running are proposed routes in Canada (Toronto to Montreal), Mexico (Mexico City to Guadalajara) and two each in Britain and India.