St. Louis' efforts to re-establish itself as a hub for clothing manufacturing and design are poised to take a big step forward if a team of apparel and fashion industry veterans can pull off a plan to build a high-tech garment factory downtown.
Labor costs are going up as the middle class grows in developing countries, and the supply chain of offshoring makes big clothing companies less able to react to consumer tastes, Lewis said. Meanwhile, e-commerce gives smaller designers the ability to market directly to a smaller customer base with a story and a "focus on their authenticity," while advancing 3-D printing and other manufacturing technology can keep domestic labor costs down.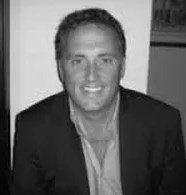 "We feel a lot of the innovation is coming from the small emerging brands, and they have difficulty sourcing overseas because they don't have the scale," Lewis said. But there are also large brands "who would love to manufacture in the U.S., they just don't have anywhere to go."
"The focus is reshoring jobs to the U.S. and apparel manufacturing jobs — that's been Project I's focus from the start," Lewis said. "It's really the right time to look at a way to bring that manufacturing back to the U.S."
Adding to the area's apparel manufacturing capabilities with a high-tech factory has been a goal for the St. Louis Fashion Fund since its inception in 2014. Co-founder and board chair Susan Sherman helped connect Lewis and Elmuccio with the region's efforts to reinvigorate its historic garment district on Washington Avenue.
St. Louis-based design firm TAO + LEE Associates and New York City-based firm Martinez+Johnson Architecture were tapped to lead planning efforts for revitalization. 
"They've really helped create and re-establish a fashion ecosystem in St. Louis," Lewis said. "St. Louis has always had that historic presence" in apparel manufacturing.
But the Fashion Fund and area designers already know they want more resources to be available so they can produce their wares here.
"Having a high-tech factory here really gives St. Louis the opportunity to be the center of high-tech apparel manufacturing in the U.S.," said Fashion Fund Executive Director Kathleen Bibbins. "I think it would have a ripple effect across the St. Louis market" and would "gives St. Louis enormous credibility throughout the country."
Details are still being finalized, including the location, which could be in either a repurposed warehouse in the area or a completely new manufacturing facility. Lewis said he had been in discussions with the St. Louis Development Corp., the mayor's office and the state, as well as private investors, about the project.
"There's a very welcoming investor group here in St. Louis," he said.
One potential site for a new factory is a piece of vacant ground on Washington Avenue the city of St. Louis is considering selling to a firm affiliated with developer Jassen Johnson and a principal of Twain Financial Partners.
Johnson said the vacant ground the city owned on Washington next to Twain's future offices is a potential site for the St. Louis Apparel Manufacturing Group's factory. Alderman Christine Ingrassia is sponsoring a bill to sell the land to a company affiliated with Johnson and Twain partner Marc Hirshman for $650,000. It has had two readings, and she said it could receive a final vote within weeks.
If all goes as planned, Lewis said, the hope is to get the plant running by the end of next year. There's been a lot of support from the city and people who are very interested in "having the garment district re-emerge," he said. "We feel confident the project's going to come together."