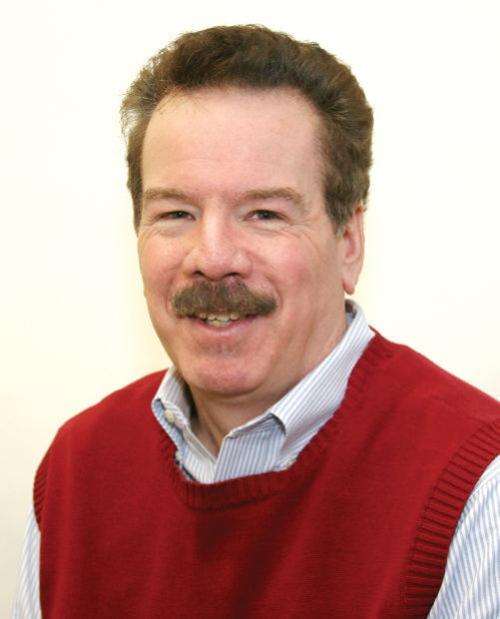 Don Corrigan covers a lot of ground in his environmental journalism class at Webster University.
Occasionally, students will take a keen interest in one of the many of environmental issues in the area, such as the two who managed to get arrested by Eureka police after trespassing in Times Beach while it was still contaminated with dioxin.
For those who don't want to get that close, Corrigan's new book, "Environmental Missouri: Issues and Sustainability, What you Need to Know," offers readers a short overview of the dozens of environmental issues unique to Missouri and the St. Louis area.
Based on decades of experience reporting for the Webster-Kirkwood Times and other publications, the book is both intended for Missouri students learning about environmental issues, as well as general readers looking for a primer or reference book for the many issues in the area.
The book covers most hot button issues in Missouri. Lead contamination, radon gas, the prevalence of coal-fired power and threats to the state's streams are all addressed in short, easy-to-digest introductions. More specific issues, such as the PCB contamination of the Carter Carburetor factory and the waste generated by manufacturers who helped produce nuclear weapons, are also included.
As an older, industrial city near rural environmental resources, St. Louis offers a lot of varied examples of environmental issues and debates for anyone interested in the topic, Corrigan says. He hopes his book offers an easy guide to most of them.
What inspired you to write the book? Part of the inspiration for the book is when the Society of Environmental Journalists came to St. Louis and had one of their fall conventions here. What that really brought home is St. Louis, and Missouri, really has it all from A to Z when it comes to environmental problems that need to be solved.
If a national organization like that thinks St. Louis is a great place for field trips to go visit all these problematic sites, whether it's dioxin, radiation, PCBs, lead, brownfields, all of that made me think this is a great place to write about.
I wrote the book for the class (I teach), but I also wanted to make it a book that could be a primer for regular folks to take a look at, who wanted to try and understand what all this noise is about environmental issues.
I was a reporter first at the Webster-Kirkwood Times, and you can't report in a place like Webster and Kirkwood in this area without doing a lot of environmental stories. For one thing, there's a lot of environmental activists in the area: University City, Webster Groves, Kirkwood.
Those people have been yankin' my chain since day one, talking about, 'hey you need to write a story about that dioxin in Times Beach because Kirkwood gets its drinking water from the Meramec.'
You cover a lot of ground in the book. How did you choose the subjects and did you feel you left anything out? The one thing I get asked a lot about when I go around to do signings, is global warming. How come there's not a chapter or section devoted to climate change?
That's such a global issue, global warming. This (book) is really confined to Missouri. But if you read the chapters, you'll find that a lot of chapters are related to global warming.
You talk about St. Louis having it all, in terms of environmental issues. Do you think we're different from other large metropolitan areas? Well I think all metropolitan areas are dealing with a lot of these issues, but, yes, I do think that, because St. Louis is an older city.
You take a look at eastern Missouri, one of the reasons people settled eastern Missouri, particularly southeast Missouri, is because of lead. Timber — I talk about clear-cutting — that's another thing that brought people to Missouri and St. Louis.
St. Louis was one of the first major industrial centers in the country, and there is a legacy that has been left behind by a lot of those industries. So yes, I think St. Louis is exceptional when it comes to these kinds of issues, and we still have a long way to go when it comes to the cleanup.
Is there a particular issue that's close to your heart that you would have liked to write more about? The issue that I think is kind of close to my heart has to do with the rivers and streams in the state.
I did a chapter in there about the degradation of our streams, and that's a hot issue. The E. coli contamination, the ATVs running through those streams, the failure to enforce protections of those streams. They're being loved to death.
I saw that firsthand on my vacation (to the Jack's Fork River) last week. These are real natural assets, and if you ask me what's an issue close to my heart, I want to see those areas protected, I want to see them used in a way that's not destructive.
It's not just a matter of we want to keep those streams safe for the hellbender. So many people think environmentalists don't care about people, they want to protect the snail darter, they want to protect the hellbender.
But the fact is that those things are kind of like the canary in the coal mine, and the fact that they're dying off is an indication we're destroying valuable assets. You're not just destroying habitat, you're destroying an economic asset to Missouri. Those streams are recreation areas. When I was down there, I met people from Texas and Florida who were floating those streams. It's a big recreational asset for the state.
What's your assessment of where the environmental movement is in Missouri? I think we're one of the tougher areas for this stuff. It definitely challenges you to think about, how do you defend an environmental perspective, how do you defend sustainable practices? We're definitely behind because on the East and West Coasts, they don't have these battles anymore.
One of the reasons we have these battles is again we are a legacy state. Our electricity is coal-powered, there's a lot of vested interests protecting those things.
I think there's just as many if not more (environmentalists). If you take a look at St. Louis area, you'll see very active chapters of the Webster Groves nature society, the Audubon Society, the Missouri Coalition for the Environment, the Sierra Club. What's happened is a lot of those folks who were young and into Earth Day and maybe a little strident and ready to protest, I think they've matured.
They have lobbyists now, they are more savvy about how legislation works, how to work with legislators, how to work with people who are going to be concerned about their interests.