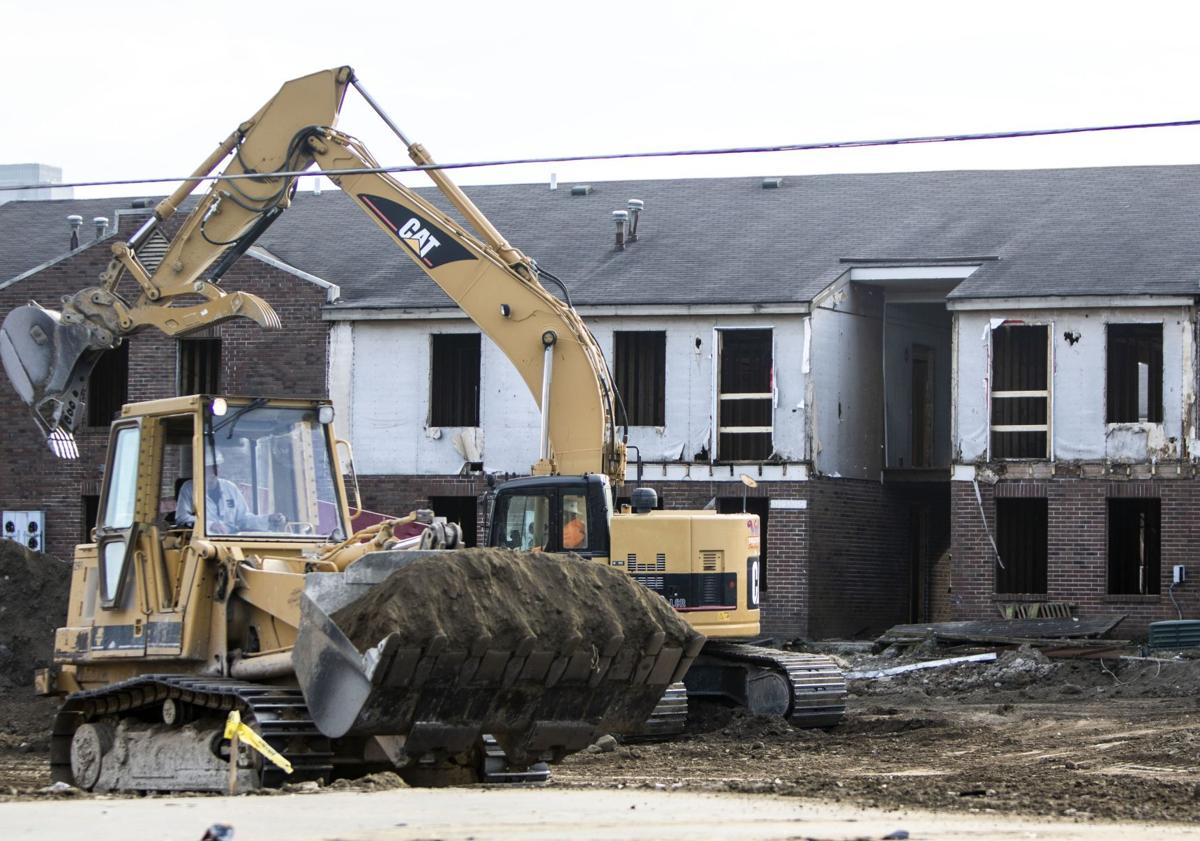 JEFFERSON CITY — For the first time since a brutal political fight in 2017, the Missouri Housing Development Commission on Thursday approved millions of dollars worth of state low-income housing tax credits to dozens of developers.
Both for-profit and nonprofit developers had been anxiously awaiting the decision from the commission, whose board is made up of the state's top elected officials and controls federal and state tax credits for rent-controlled housing construction worth $300 million over the next 10 years.
Among the high-profile local projects winning credits is McCormack Baron Salazar's Preservation Square rehab, which was awarded a major federal grant in 2016 to remake the complex north of downtown but only recently began construction on its first phase. The developer has blamed former Gov. Eric Greitens' 2017 move to stop issuing state credits for the delay.
The St. Louis-based affordable housing developer won the largest single allocation among projects reviewed by the commission: $1.575 million annually in federal credits and $1.1 million per year in state credits over the next 10 years. McCormack Baron says that will help fund the $30 million second phase of its Preservation Square Project before its federal grant expires at the end of 2023.
Also winning credits was the third phase of Covenant Place in Creve Coeur, which will rehab 150 units on the edge of Creve Coeur, and the 42-unit second phase of developer Stacy Hastie's Vandeventer Place in north St. Louis.
The state credits had been put on hold following years of criticisms about their efficiency. A large chunk of their value is lost because they're purchased at a discount and used to pay administrative and financing expenses incurred turning the complicated program into actual money for housing construction. They are far less valuable than their corresponding federal credits, and hundreds of millions are estimated to be outstanding and available to redeem against state taxes in coming years.
One of the changes this year created a pilot program that pays out credits from some of the projects over five years, meant to boost their value and attract more capital for actual construction. Missouri Treasurer Scott Fitzpatrick, who sits on the commission, said projects participating in the program appeared to get about 8 cents more per credit, around 67 or 68 cents on the dollar.
"I think that's meaningful," he said.