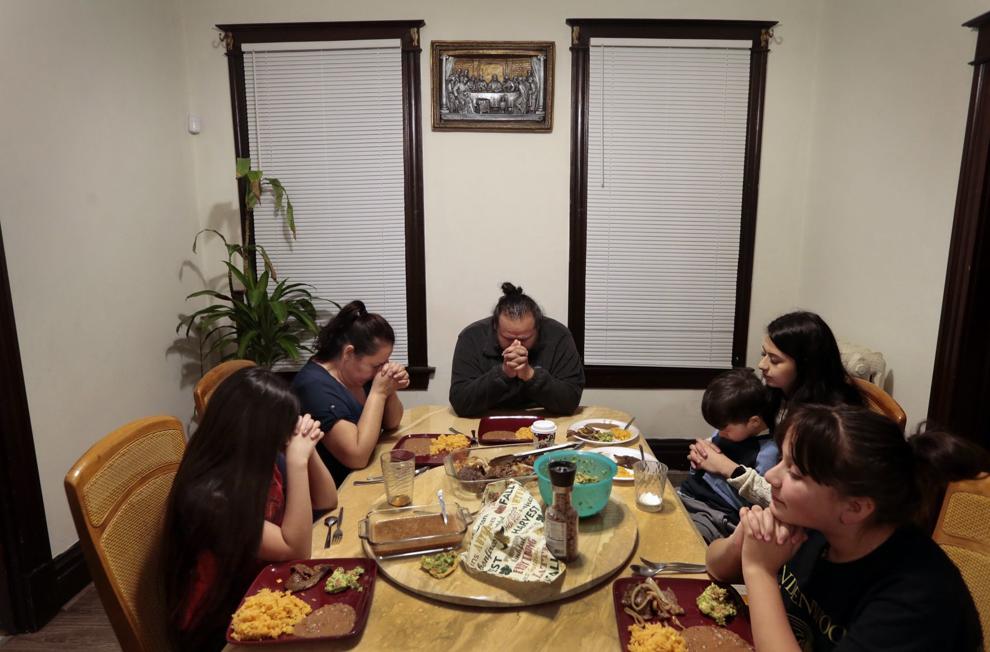 ST. LOUIS — The Estrada-Mendoza family wanted the first holiday in their new home to be memorable. So, for Thanksgiving this year, the family of six roasted a turkey and a ham. They said grace around a steam pan full of green beans, a mountain of stuffing, and pumpkin pie with whipped cream.
At this time last year, Maria Aguilar-Bernal and Dany Estrada-Mendoza were searching for a way to get their children — three girls and a boy, ages 5 to 18 — out of their tiny Dutchtown apartment and into a home of their own.
"It's an American dream," said Estrada-Mendoza, a forklift operator who immigrated with his wife to the United States from Mexico 18 years ago. "You get your house, you give your kids an education."
But their budget was tight. Nothing was panning out.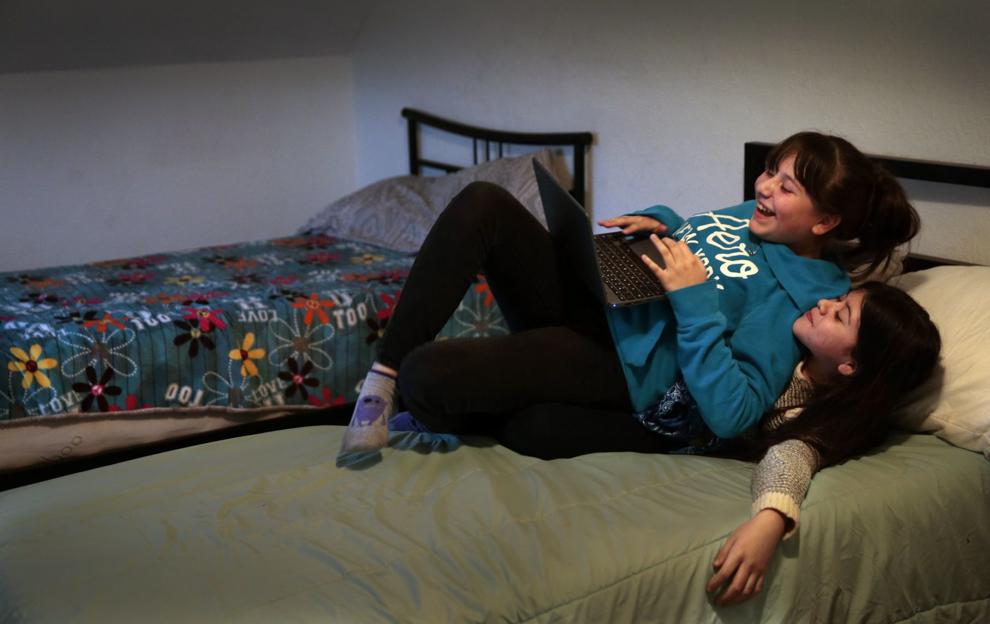 Then they heard about a place just a few blocks away on South Grand Boulevard. It had fallen into disrepair, but landed in good hands: the St. Joseph Housing Initiative. The faith-based nonprofit has begun buying and renovating run-down homes in and around the Dutchtown neighborhood, aiming to change the trajectory of St. Louis families and revitalize neighborhoods, one homeowner at a time.
More than one-fourth of Missouri's low-income families can't find an affordable home, according to data from the National Low Income Housing Coalition. In St. Louis, the deficit is even bigger — there are only 70 affordable homes for every 100 households.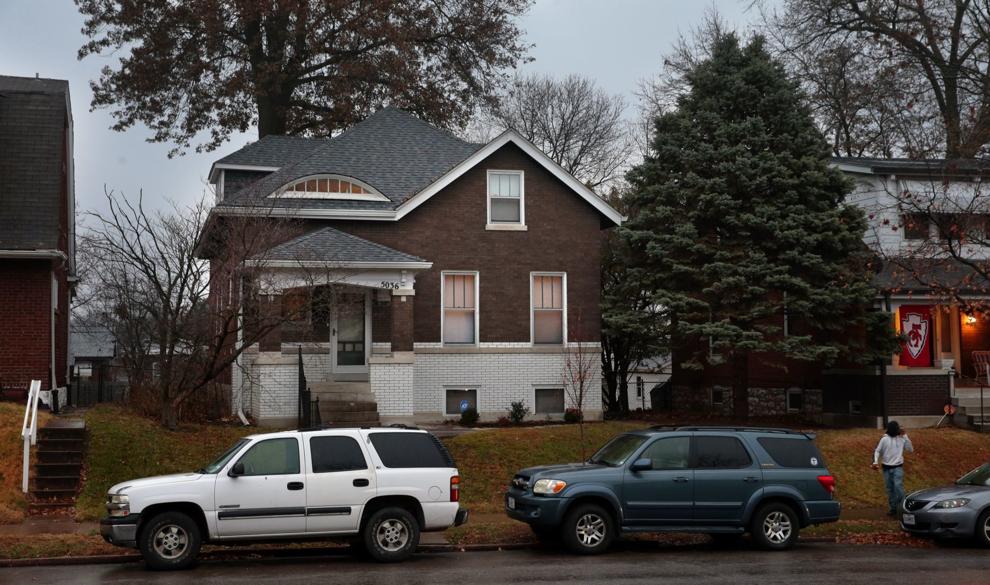 Several local agencies are targeting the Dutchtown area with low-income rental units, down-payment assistance and financial literacy courses, among other programs. They see a corridor of the city dense with residents, full of good housing stock, and near up-and-coming neighborhoods.
St. Joseph's, one of the newest and smallest of those groups, started last year, focusing on an area anchored by St. Mary's High School and five Catholic parishes.
In July, the Estrada-Mendozas became St. Joseph's first homebuyers.
"This is a vibrant area, but we want to make sure the neighborhoods are stabilized," said Bridget Flood, the executive director of Incarnate Word Foundation, a religious ministry with an anti-poverty mission.
Flood, along with St. Louis Archbishop Robert Carlson, founded St. Joseph's two years ago. They were in a meeting, discussing the Ferguson Commission's report, which includes a section on "optimizing existing housing support."
"You ought to think about doing houses," the archbishop told her.
It was just the opening she had been waiting for. Flood pulled a map out of her bag. She had already outlined an area, loosely bracketed from east to west by Broadway and Gravois Avenue, and from north to south by Meramec and Bates streets.
It is one of the most densely populated parts of the city, with a high concentration of young people. And it's diverse: In Dutchtown, the nexus of St. Joseph's focus area, about a quarter of residents are white. Half are black, and 11% are Hispanic.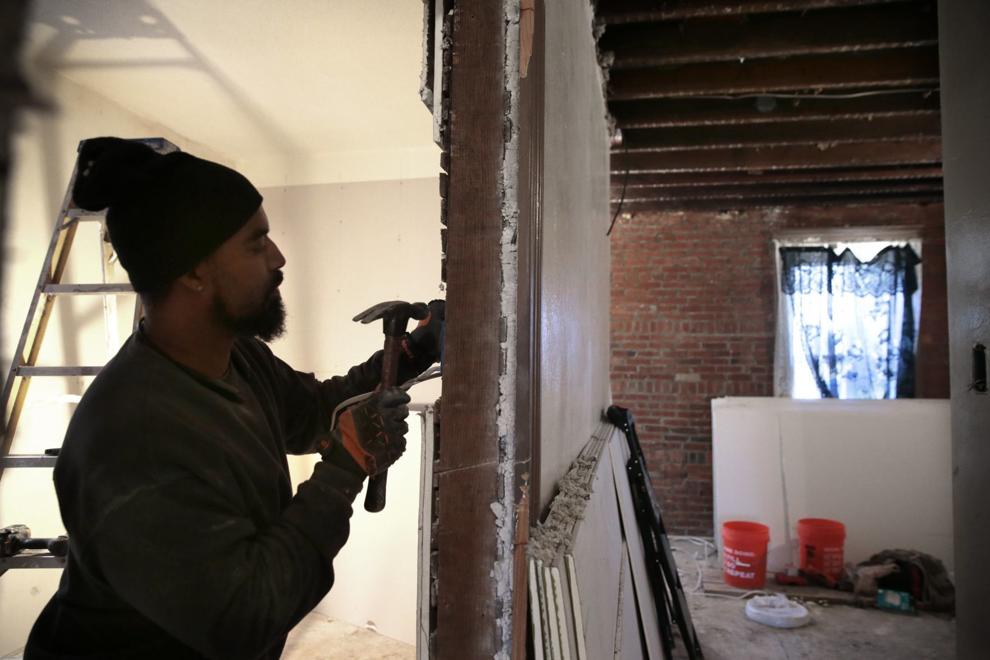 But less than a third of Dutchtown's homes are owner-occupied, compared to 43% across the city.
Flood and Carlson talked through a plan. St. Joseph's would focus on home ownership, exclusively. It would buy vacant homes, the kind with good bones, fix them up and sell them to low- to moderate-income, first-time buyers.
Families would stabilize. Neighborhoods would stabilize.
"Homeownership is the path to growing your median net worth," Flood said. "There's a huge disparity between blacks, Hispanics and whites. We wanted to face that wealth disparity."
According to the Federal Reserve Bank of St. Louis, white residents have a median net worth of $162,600; black residents have one-tenth of that: $16,400. Hispanics fare slightly better, at $21,600.
The archbishop agreed to raise half a million dollars in seed money. Incarnate Word Foundation added $50,000. Fundraisers, small donors and grants added cash.
By October of last year, the nonprofit had purchased the home on the 5000 block of South Grand and hired a contractor.
The big projects — roofing and flooring, plumbing, heating and cooling — are handled by professionals to avert any major repairs for several years. St. Joseph's aims to buy houses that need no more than $70,000 in rehab. Peripheral work, such as landscaping and painting, is farmed out to volunteers to cut costs and involve the community.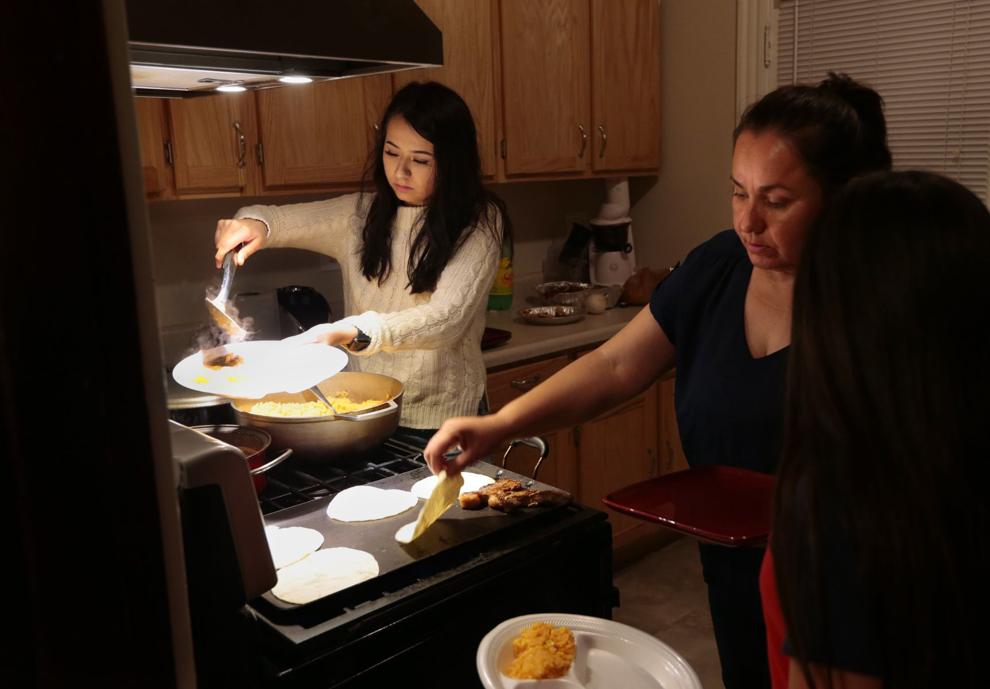 The St. Mary's varsity basketball team gathered one Saturday morning last spring, the day after they won the district championship, to clear out the cluttered basement of the Estrada-Mendozas' future home.
"We're proud of South City and want to do everything we can with stabilization and revitalization," said Mike England, president of the all-boys high school and a St. Joseph's board member. "Our hope is to get to a point where renovation projects on homes can be done by our young men as a part of class."
St. Joseph's lists its homes at their appraised value but offers a forgivable loan for the savings it garners from volunteer labor. For the Estrada-Mendozas, that came to about $30,000 on their $155,000 house.
As long as they stay in the home for five years, they won't have to pay it back.
Like many other housing agencies, St. Joseph's tries to set its buyers up for success by requiring them to take a home-buying education class.
It also strives to bolster community ties through its First Neighbor program, which pairs the new homeowners with a nearby family to provide support and personal connections. A couple who have lived on the street for 30 years became the Estrada-Mendozas' "first neighbors," joining the family for backyard barbecues and watching their rescue dog, Bella, when they went out of town.
Other efforts
The need for affordable housing in St. Louis is broad and acute, said Tom Pickel, the executive director of DeSales Community Development Corp, which manages 1,600 affordable rental units, mostly in Fox Park and Tower Grove East.
"Groups like ours are not going to run out of material any time soon," Pickel said.
His organization often works closely with Lutheran Development Group and community development corporations in Dutchtown South and Tower Grove, which provide services ranging from managing apartments and facilitating home repairs to improving neighborhood parks and advocating for policy changes.
But for now, a single focus is the guiding force behind St. Joseph's. No rental properties, full teardowns or from-scratch builds. No applying for government funding from block grants or state tax credits.
"That way we don't have delays. We can act quickly," said Maureen McCuen, who was hired as St. Joseph's executive director in October of last year.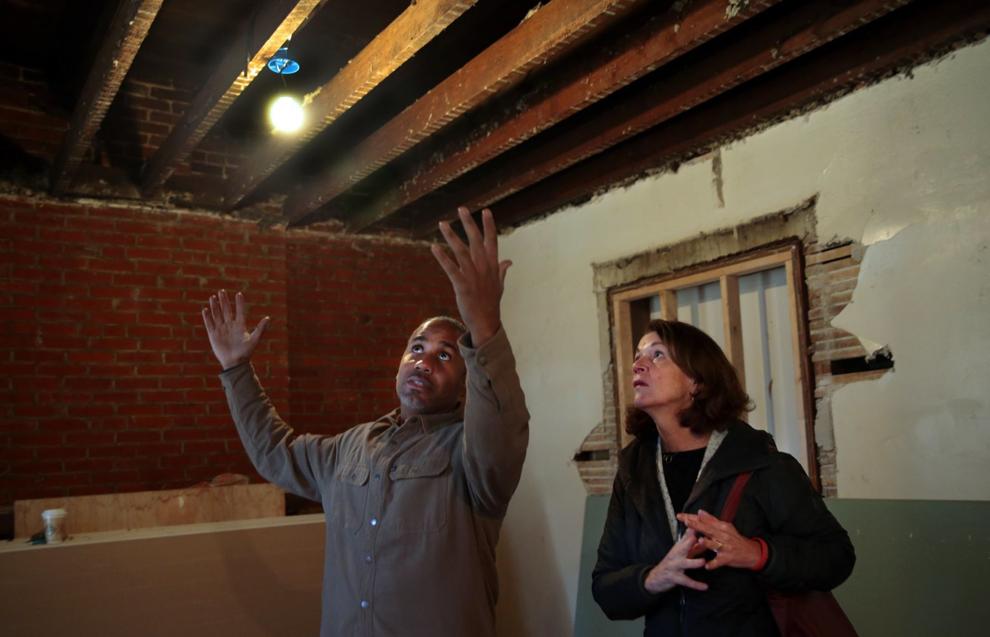 She works out of donated office space at St. Mary's and spends much of her time scouting houses, communicating with contractors and scheduling volunteers. St. Joseph's also has one part-time staffer.
Renovations are underway at two properties in the 4600 block of Alaska Avenue, which McCuen said should be on the market by early spring.
In the meantime, the Estrada-Mendozas are gearing up for the holidays on South Grand. Their tree is decorated. Four stockings — bedecked with Snoopy and Frosty the Snowman — line the brand-new mantle.
It should be the first Christmas of many there, said Estrada-Mendoza. "We want to make this our forever home."