Along the stretch of West Florissant Avenue in Dellwood that was ground zero for the civil unrest that grabbed the nation's attention in 2014, two conspicuously vacant lots on the busy corridor still serve as reminders of the damage from almost five years ago.
But behind the scenes, leaders of the municipalities that share jurisdiction of West Florissant Avenue, nonprofit groups and a St. Louis County economic development agency have been laying the groundwork to attract more investment to an area still scarred by the Ferguson unrest.
"I want to see that area that's been through so much receive as much attention and continuous support so that it can be rebuilt completely, and as people come here from across the country and the region, that they get a chance to see the rebirth of Ferguson and Dellwood and that West Florissant corridor," said Urban League President and CEO Michael McMillan.
The Urban League is now planning two construction projects on those lots, which it bought with the help of a donation from Emerson, the multibillion-dollar global manufacturing giant that calls Ferguson home.
On one site, the Urban League hopes to build a business incubator; on the adjacent lot, it would develop a commercial building to lease space to a sit-down restaurant and other businesses. It would also serve as a home base for its Save Our Sisters women's support program.
"I am disappointed that we haven't made more progress in terms of restoring the vacant lots that at one time had thriving businesses providing jobs and economic stability up in the Ferguson-Dellwood area," McMillan said. "So we decided to take it upon ourselves to do this second project to try and be a part of that solution, especially with the five-year anniversary of everything that happened in Ferguson getting ready to take place this summer."
The Urban League's second project may be the most visible when it begins, but behind the scenes, the St. Louis Economic Development Partnership has been working with Ferguson, Dellwood and Jennings to put together a more cooperative approach to redevelopment along the West Florissant corridor.
The three municipalities have signed a memorandum of understanding to standardize and coordinate their zoning codes so that developers have one set of rules to work with on West Florissant.
"The zoning's different from one side of the street to the other," said Cordaryl 'Pat' Patrick, who has been working on the project for the Partnership.
Planners from the architecture and design firm PGAV are working with the cities on their refined zoning codes. They're also working to implement the West Florissant Avenue Great Streets Master Plan. It was developed using a federal grant through the region's planning arm, the East-West Gateway Council of Governments. But when it came out in 2014, it was largely overshadowed by the events in Ferguson and Dellwood that year.
The new zoning codes should also help turn a heavily "auto-oriented" corridor into a more pedestrian-friendly streetscape as envisioned in the plan, Patrick said.
Ferguson Mayor James Knowles III called the West Florissant corridor "a big asphalt mess."
"It's not inviting and it's not pedestrian-friendly and it doesn't really lure anybody who's looking to develop there," he said.
He's hopeful the cooperation between his city and Dellwood and Jennings can lead to a more unified approach to redevelopment along the road, limiting uses like liquor stores across jurisdictions and limiting competition for businesses. St. Louis County, which owns the road itself, is also part of the discussions, he said.
"It's four political subdivisions working hand-in-hand streamlining all the processes for economic development along this corridor," Knowles said. "A new business right across the border in Dellwood helps Ferguson's West Florissant corridor just as much as one coming into Ferguson."
His city, too, is taking steps to get rid of an eyesore. It is working to buy an abandoned car wash across the street from the Urban League's existing Empowerment Center. There, it plans to develop a park and work with Great Rivers Greenway on the development of a trailhead.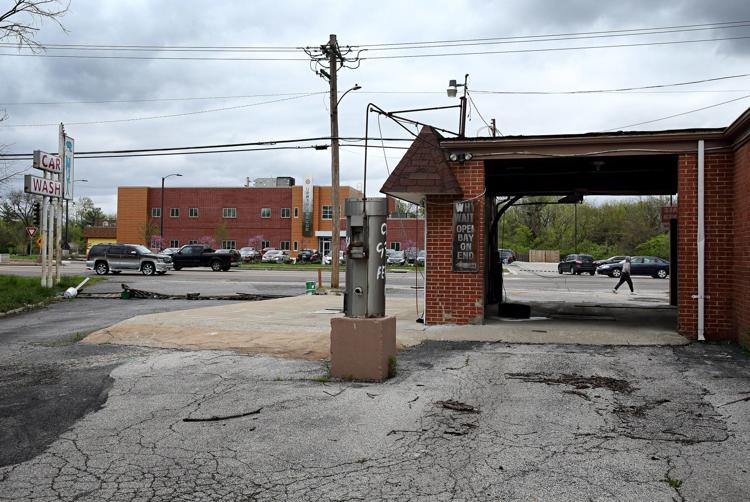 That organization is planning the 1.6-mile Maline Greenway connection between that site and the Ted Jones Trail, though construction wouldn't start for a couple more years. But that would essentially connect West Florissant Avenue to the South Florissant Road corridor, where Ferguson has succeeded in developing a more walkable, commercial district with a small-downtown feel.
"It will help connect that side of the community with the South Florissant side of the community," Knowles said. "That will be a really important development for us going forward."
Last week, the St. Louis County Land Clearance for Redevelopment Authority, which is staffed by the partnership, approved $600,000 in cleanup grants for the two Urban League properties and the car wash site where the trailhead and park are planned. The money comes from an Environmental Protection Agency grant for site cleanups.
"We're excited about our partnership with the EPA and others to clean up and address some of the areas we see a great future in," interim Partnership CEO Rodney Crim said after the LCRA approved the grants. "We're pleased to see some interest from other organizations in investment and job creation."
---
Topping out ceremony at Teen Center in Ferguson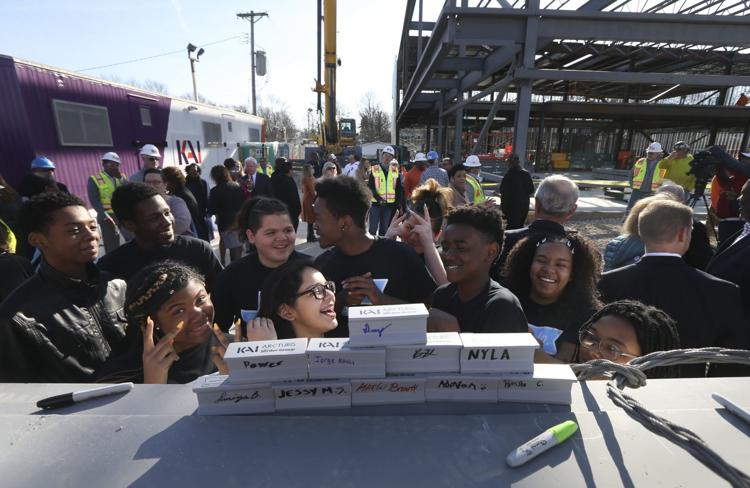 Topping out ceremony at Teen Center in Ferguson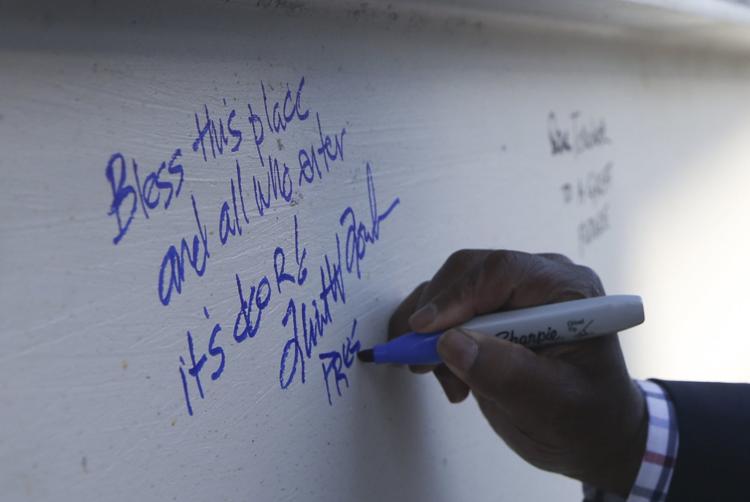 Topping out ceremony at Teen Center in Ferguson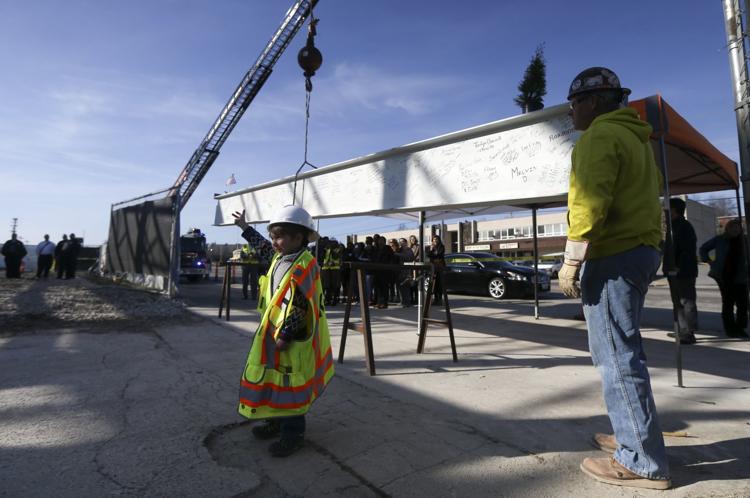 Topping out ceremony at Teen Center in Ferguson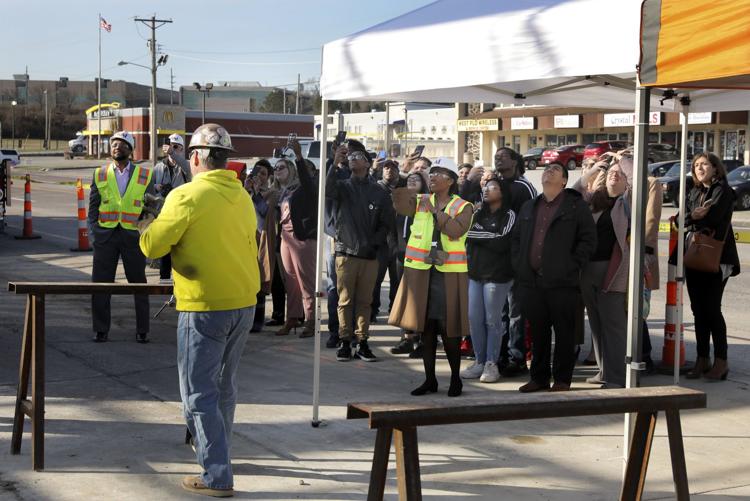 Topping out ceremony at Teen Center in Ferguson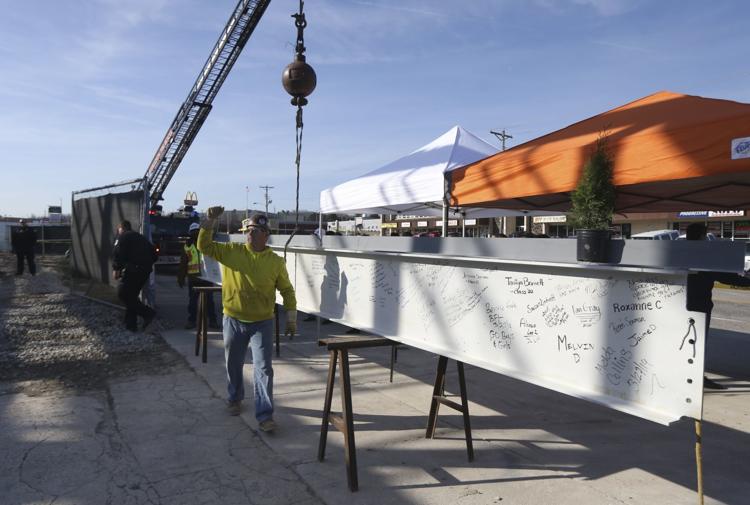 Topping out ceremony at Teen Center in Ferguson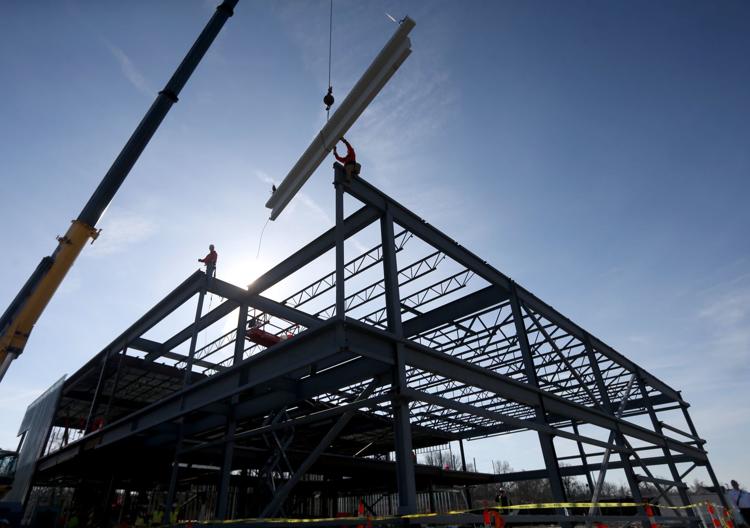 Topping out ceremony at Teen Center in Ferguson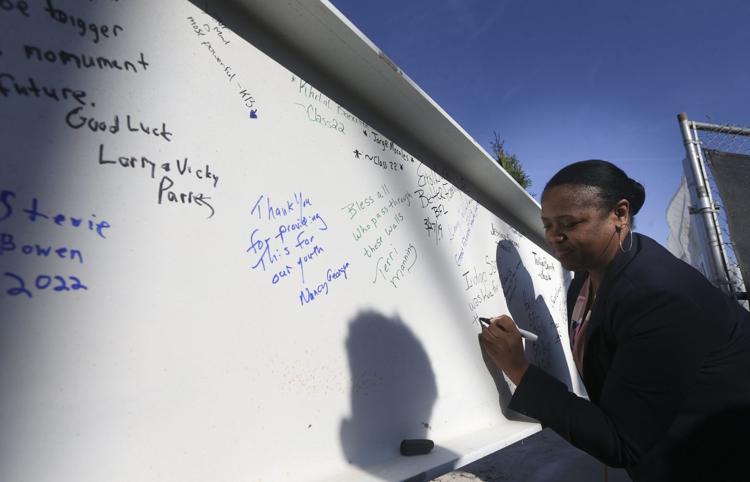 Topping out ceremony at Teen Center in Ferguson