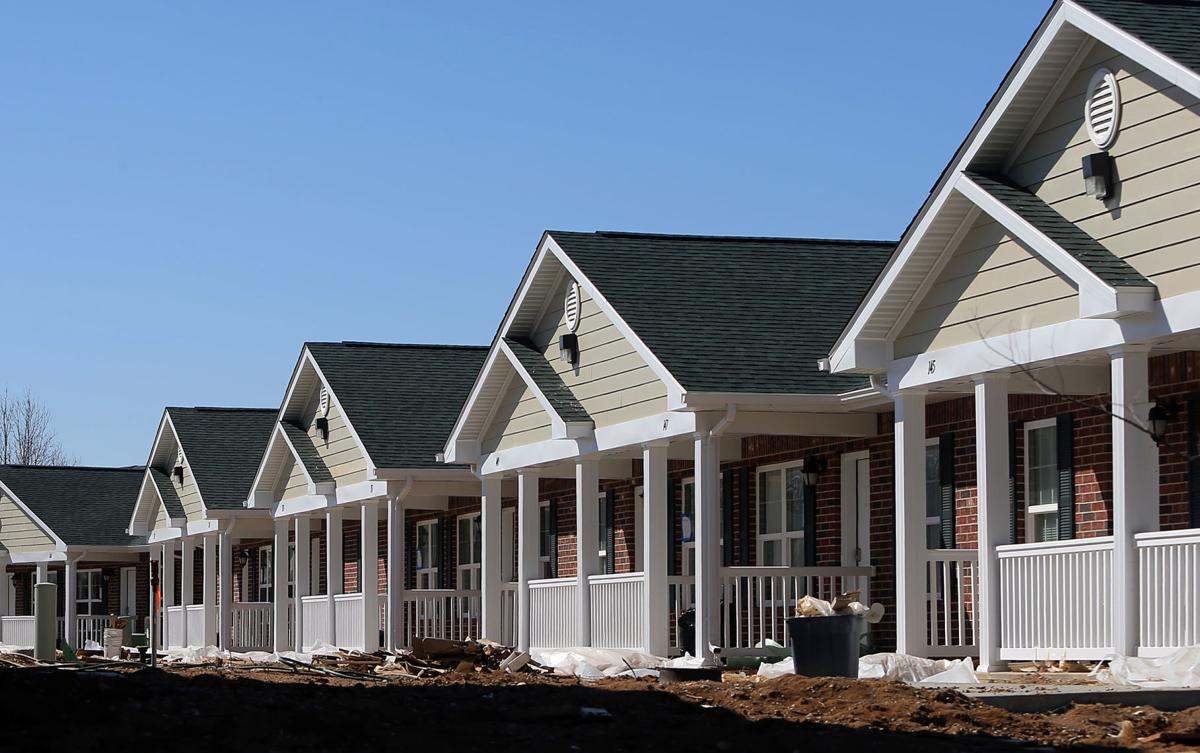 COLUMBIA, Mo. • Lifting a three-month freeze, the Missouri Housing Development Commission on Friday approved $137 million in state tax credits to build affordable rental housing throughout the state.
The vote came swiftly, with little discussion and no dissent, at the commission's meeting at the Stoney Creek Inn here.
Housing developers were relieved.
"The demand out there is off the charts," said Patrick Werner of Arapaho Development LLC of Jefferson County. His company was awarded $11.4 million in state and federal credits over 10 years to develop a 40-unit senior housing complex in Festus.
The Jefferson County project and 29 others had been put on hold in December at the request of Gov. Jay Nixon, who sought the delay as part of a deal he made with five Republican senators.
The senators have been trying for years to rein in the cost of the low-income housing tax credit program, which has been criticized as an inefficient use of public money.
The senators had hoped that freezing this year's projects would give them leverage to negotiate broader reforms, which they say have been blocked by developers and financiers. But that impasse remains. The Legislature left for its spring break Thursday with no agreement near on tax credit reform.
The program's supporters say the delay was harmful to their efforts to supply badly needed affordable rental units.
Lt. Gov. Peter Kinder, a member of the 10-member housing commission, cast the only vote against the delay in December. He said Friday that Nixon made a "backroom deal" and deferring to his "wishes on a whim is ludicrous. It degrades the commission."
The five senators had threatened to block a separate tax incentive package that Nixon sought to lure a massive Boeing Co. plant. While those incentives were approved by legislators, Missouri did not win the aerospace plant.
Housing developers said delaying the credits was costly. Some were close to losing options on land while others had to juggle commitments with lenders.
"Time is money, right?" said Margaret May, executive director of the Ivanhoe Neighborhood Council in Kansas City, which received credits to develop three four-plexes that will rent to the elderly for $495 a month.
Projects that got the go-ahead include eight in the St. Louis area. They range from a 53-unit complex for the elderly in Pine Lawn in north St. Louis County to a scattered development involving 35 apartments and town houses for low-income families in St. Louis.
Even detractors generally praise the quality of the housing, which must be maintained at reduced rents for 15 to 30 years. It's the cost-effectiveness of the tax credit that draws scrutiny.
In the latest criticism, Missouri Auditor Tom Schweich issued a report this week that found the program has cost far more than projected and tops all other states in spending.
Only about 42 cents of every dollar Missouri spends on the program actually goes into construction. The rest is lost to federal taxes, middlemen known as syndicators and a steep discount that results from developers' selling the credits upfront but investors' receiving them over 10 years.
Sen. Will Kraus, R-Lee's Summit, has been working with the Democratic governor to couple tax credit reform with the GOP's goal of cutting income taxes, but that effort has stalled in the Senate.
Meanwhile, the House passed a tax credit bill that would gradually phase the program's cost down to $110 million in five years. But fiscal conservatives in the Senate dislike that bill because it adds tens of millions of dollars in new tax credit programs.
"Clearly, tax credits continue to be a challenge for those who want reform," Sen. Brad Lager, R-Savannah, said this week.
Werner, the Jefferson County developer, said those debates miss the human side. Werner, who is either a full or partial partner in 15 projects funded with the credits, recounted a conversation with several women who have signed up to lease his newest apartments for the elderly.