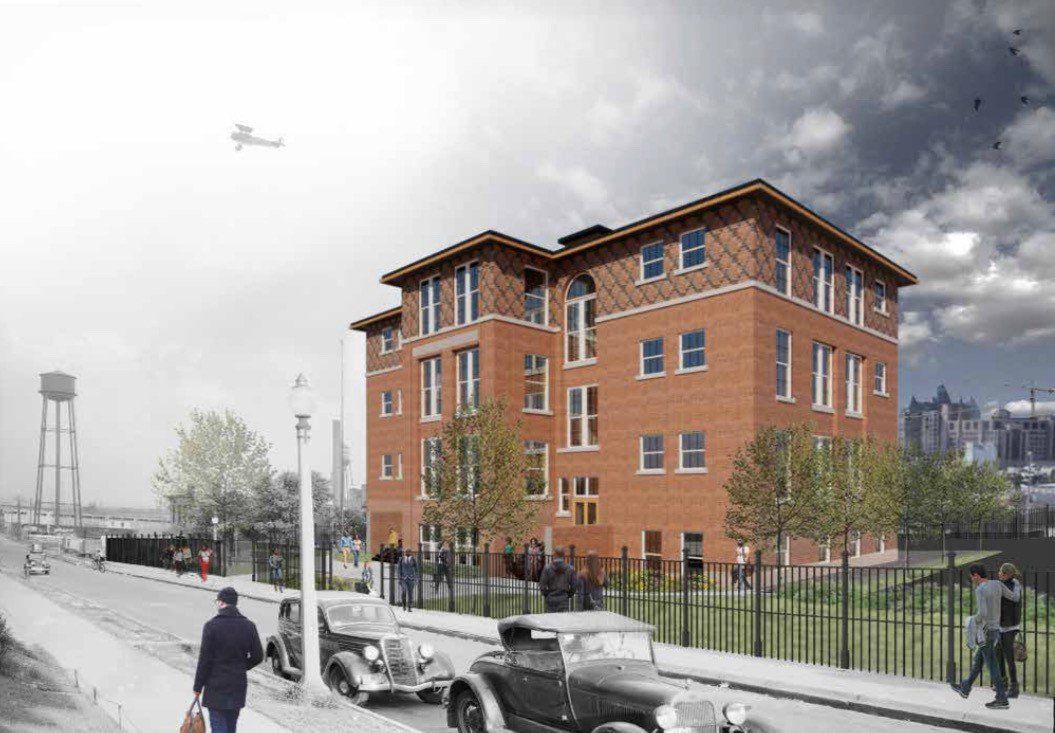 Michael Hamburg's Pier Property Group is planning a $6.3 million rehab of a William B. Ittner-designed school as 20,000 square feet of offices in the Forest Park Southeast neighborhood.
The former Rock Spring School at 3974 Sarpy Avenue was built in 1898 as a St. Louis Public Schools elementary building. It was later sold to a private organization that operated it as Providence Educational Center, a high school for young adults.
Mark Fishel has owned it for years, and Hamburg said he believes the school has been vacant for about 20 years. Hamburg expects the sale to close later in the summer.
Construction should start soon after to turn the building into offices, and the building should be complete by the second quarter of 2020. The three-story school has good visibility from nearby Highway 40 (Interstate 64), which Hamburg believes should help make it a desirable office location.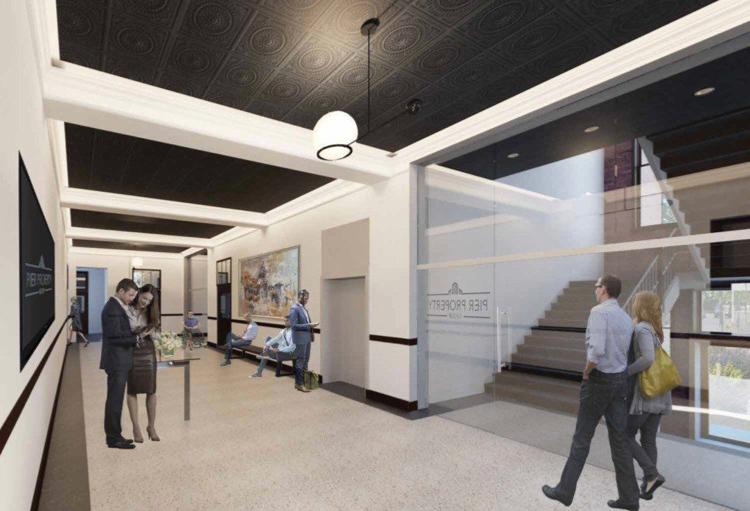 "It's always something that stuck out to me driving through the neighborhood," he said.
Rock Spring School was the first time Ittner, the prominent designer of many of St. Louis' historic school buildings, diverted from the Classical Revival style, according to the building's nomination to the National Register of Historic Places. It is a unique building in the architect's career. He apparently wasn't completely satisfied with the layout and moved on to other styles as his career progressed, according to the listing.
Hamburg plans to apply for state and federal historic tax credits and tax abatement from St. Louis' economic development office for the project.
Meanwhile, Hamburg's other projects are moving along. His first, the 164-unit Woodward Lofts project in an old printing factory along Vandeventer and Tower Grove avenues, opened in January and tenants are leasing apartments now.
His $8 million, 33-unit Steelcote Lofts project in Midtown should be completed by the end of June.
He's recently started the second phase of that project, Steelcote Crossing, a $4 million rehab of the Columbia Oil building to the south into 15 lofts and ground floor space for a brewery or distillery. That project received 10 years of 80 percent tax abatement from the St. Louis Midtown Redevelopment Corporation — which the city created at SLU's request in 2017 — that St. Louis University runs with SSM Health.
Next to the Steelcote building, Hamburg plans to start this summer on a new $20 million, 96-unit apartment building called Mill Creek Flats. That project received 20 years of tax abatement from the SLU-run redevelopment corporation — 10 years of 85 percent property tax abatement followed by 10 years of 40 percent abatement.
The St. Louis Land Clearance for Redevelopment Authority also took a step Tuesday to allow Pier Property to receive a sales tax exemption on construction materials purchased for the Mill Creek Flats project. The Board of Aldermen also must approve the exemption.
Daily updates on the latest news in the St. Louis business community.