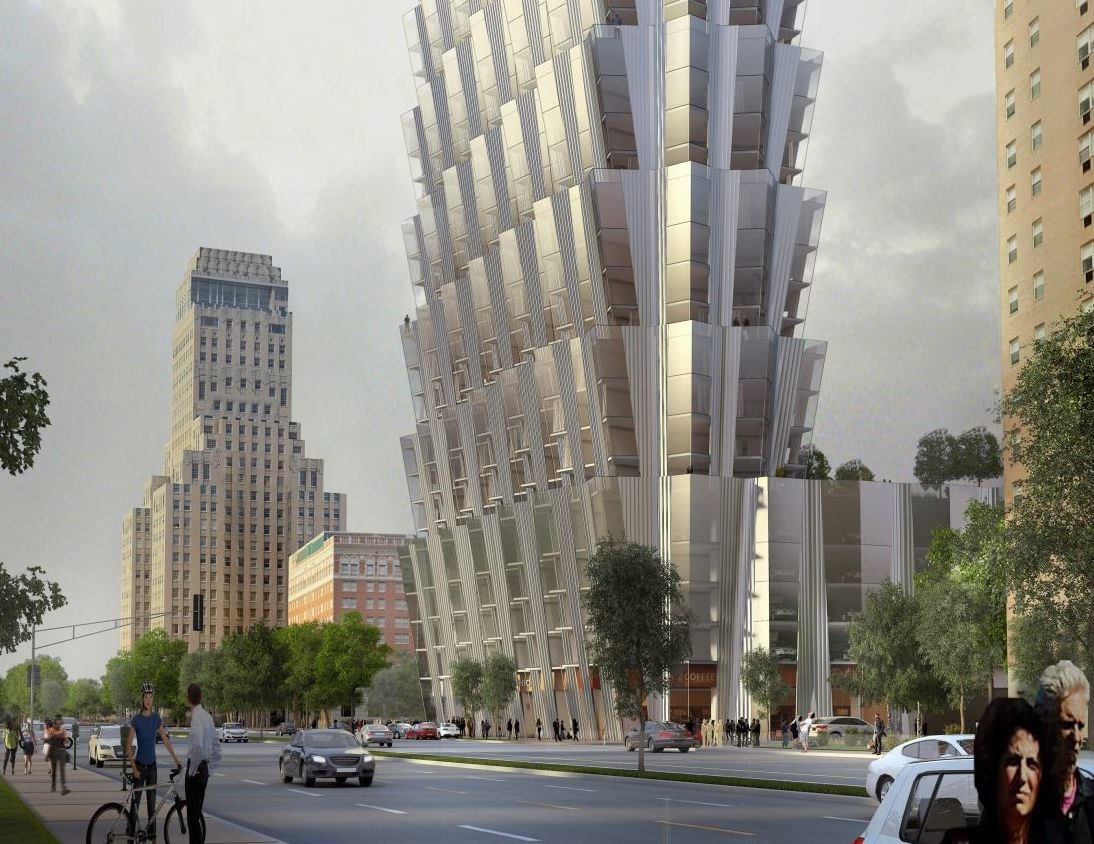 The project to build a 36-story apartment tower on Kingshighway moved ahead Tuesday when a St. Louis board agreed to back the proposal with a tax incentive.
With little discussion, the board of the Land Clearance for Redevelopment Authority voted to support tax abatement requested by the project's developer, Mac Properties.
The developer plans to build a $130 million, 305-unit apartment tower overlooking Forest Park at North Kingshighway and West Pine Boulevard. Eli Ungar, founder of Mac Properties, told the LCRA board the project — named One Hundred — needed tax abatement to make the Central West End project financially feasible.
The board then voted to support 15 years of property tax abatement — 10 years of 95 percent abatement plus five years of 50 percent abatement. The subsidy would amount to about $10 million. City development officials agreed earlier to support the abatement deal after months of negotiations with the developer.
Ungar said Central West End apartment occupancy was strong at rental rates of up to about $2.50 per square foot per month. Rates pushing Mac Properties' desired $3 per foot should be achievable when One Hundred opens in 2019, he said.
The project's tax abatement still needs final city approval. Mac Properties hopes to begin construction within a year.
In other business Tuesday, the LCRA board approved a measure meant to help Cardinals broadcaster Mike Shannon sell his former restaurant building downtown.
His ability to sell the building that formerly housed Mike Shannon's Steaks and Seafood had been diminished by a height restriction, said his attorney, David Sweeney. A restriction imposed in 1997 had limited to 35 feet the height of a building on the site near Busch Stadium.
Joint agreement by the Cardinals, Cordish Cos., the LCRA and the Missouri Development Finance Board was needed to abolish the limitation. LCRA's board voted to drop the restriction after an agency staffer said the other entities had agreed to do the same.
Allowed now on the site at 620 Market Street are residential, hotel or office buildings more than 35 feet high, but a restaurant or entertainment facility in such a building must be on the first floor.