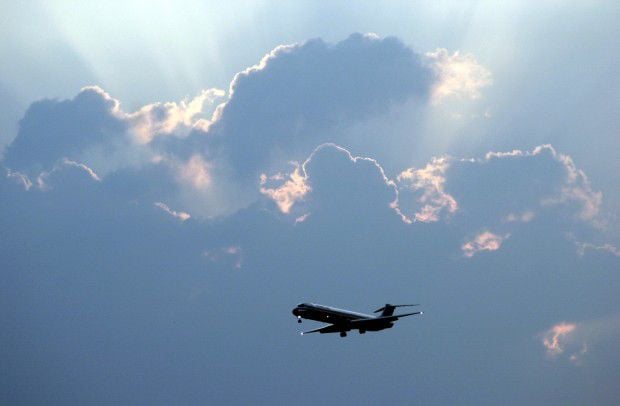 Plans to build an international air-cargo facility at Lambert-St. Louis International Airport moved forward Wednesday when the airport commission unanimously approved the project, which includes demolishing most of the original McDonnell-Douglas complex to build a new terminal with ramp space for freighter aircraft.
The commission gave its support to a 20-year lease with two 10-year extension options with Bi-National Gateway Terminal LLC for 49 acres on the northern part of the airport acquired a decade ago from Boeing Co.
The project will be constructed in three phases and could mean cargo coming into the airport in as soon as 18 months, said Ricardo Nicolopulos, president of Bi-National.
His company is building the terminal and investing $77 million in the first phase, which includes constructing a new international air-cargo building. The initial development is expected to cover more than 32 acres.
"The airport is not paying a penny," said Rhonda Hamm-Niebruegge, the airport's director. She and others including Mayor Francis Slay went to Mexico last month to promote international cargo activity in St. Louis.
Lambert anticipates that the lease will bring in $13.5 million over its 20-years, although Nicolopulos said that number could be higher. No rent will assessed during the first 18 months while construction is under way.
Another Nicolopulos-owned business, Brownsville International Air Cargo, has already won local approval for a "dual-customs" facility capable of clearing goods moving to and from Mexico. It would permit pre-clearance of cargo bound for Mexico as well as U.S. Customs inspection of cargo imported from Mexico. That project is awaiting approval by the Mexican government. "Our target is to compete with Miami," Nicolopulos said Wednesday.
That's a lofty goal. The Miami air-cargo hub brings in 75 percent of the perishable items that enter the United States, he said. That airport says it has more scheduled nonstop cargo flights to Latin America and the Caribbean than Orlando, Fla.; Houston; New Orleans; Atlanta; Tampa, Fla.; and New York's Kennedy airports combined.
"I believe in St. Louis," he told the commissioners. "St. Louis is the right location."
The lease agreement must be approved by the St. Louis Board of Aldermen before it's finalized, which will likely take another month. St. Louis has for several years tried to launch an international cargo market to and from Lambert.
In September 2011, a China Cargo flight carrying 80 tons of manufactured products landed at Lambert and was greeted by dignitaries from across the region. But airport officials said that market disappeared amid a downturn in international cargo.