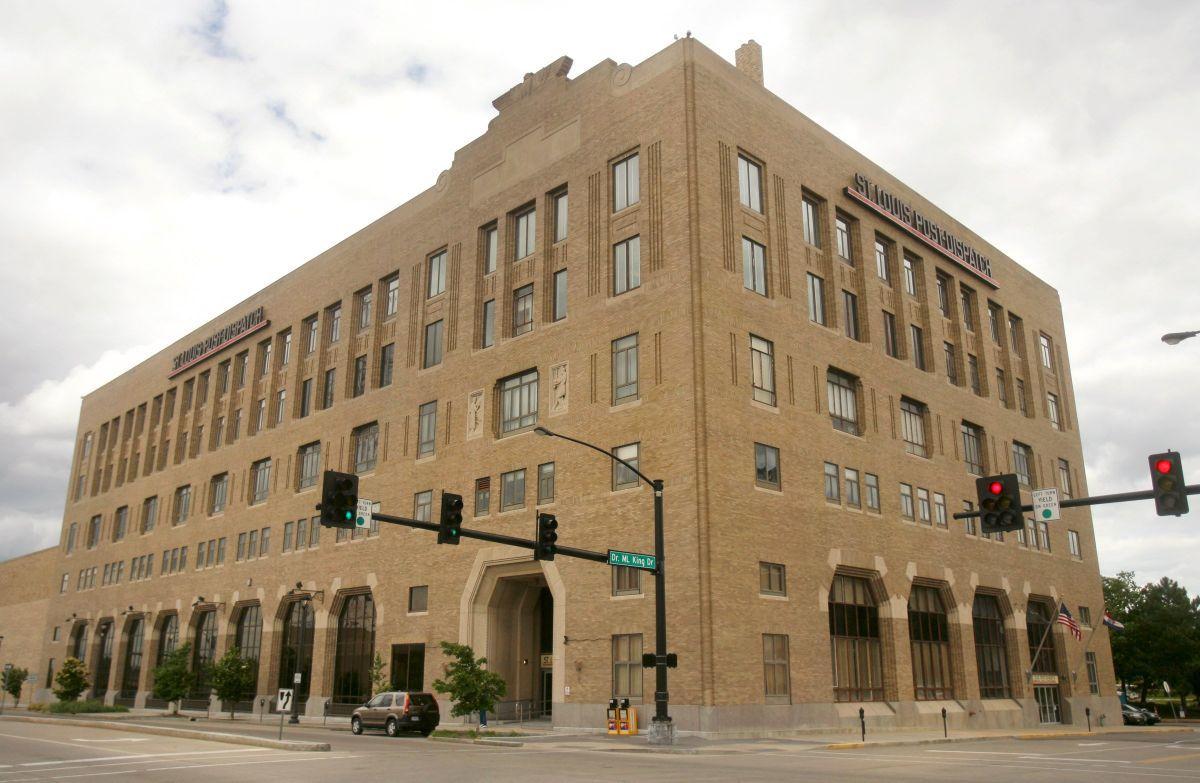 The developers planning to turn the Post-Dispatch's longtime home into offices for San Francisco payment processing company Square plan to finance about half of the $70 million project with state and federal tax credits and local subsidies.
The financial details of the 900 North Tucker project were included in an application to St. Louis economic development officials for $11.8 million in tax increment financing, or TIF. TIF allows future taxes generated by a redevelopment project to be used to help finance it.
The developer, StarLake Holdings, is led by CEO John Berglund and Square board member Jim McKelvey. McKelvey co-founded Square with fellow St. Louisan and Twitter CEO Jack Dorsey, who also serves as CEO of Square. StarLake plans to renovate the six-story, 235,000-square-foot building as offices for as many as 1,400 employees, who would move in over the next few years.
Square already employs about 500 people in St. Louis' Cortex tech district and plans to move them downtown when the building is renovated. Its application says it will employ 1,250 people in the building and hopes to complete construction by the beginning of 2021. Tarlton Corp. is the general contractor and Trivers is the architect. David Richardson of Husch Blackwell is representing the developer.
StarLake is also seeking $3 million in Missouri Brownfield remediation tax credits, $12.1 million in state historic tax credits and $8.5 million in federal historic tax credits. The rest, about $29.2 million, would come from loans and developer funds. It also will seek a sales tax exemption on construction materials. Commerce Bank, a tentative lender for the project, said financing the project is not feasible without the TIF.
The project is part of a larger innovation district planned for the downtown area north of Washington Avenue that includes tech incubators such as T-Rex.
StarLake purchased the 1931 Post-Dispatch building for $3.5 million a year ago. It will continue to be the Post-Dispatch's landlord after buying the building at 901 North 10th Street in December. The Post-Dispatch will occupy about 50,000 square feet in the 10th Street office. The newsroom's first day in the new building is Monday.
Also applying for TIF assistance is Indianapolis developer Pearl Cos., which wants $15.4 million TIF to help finance its $91.5 million mixed-use development project next to the Forest Park-DeBaliviere MetroLink station. The project contemplates about 200 apartments and 30,000 square feet of commercial space. It hopes to finish construction by August 2021.