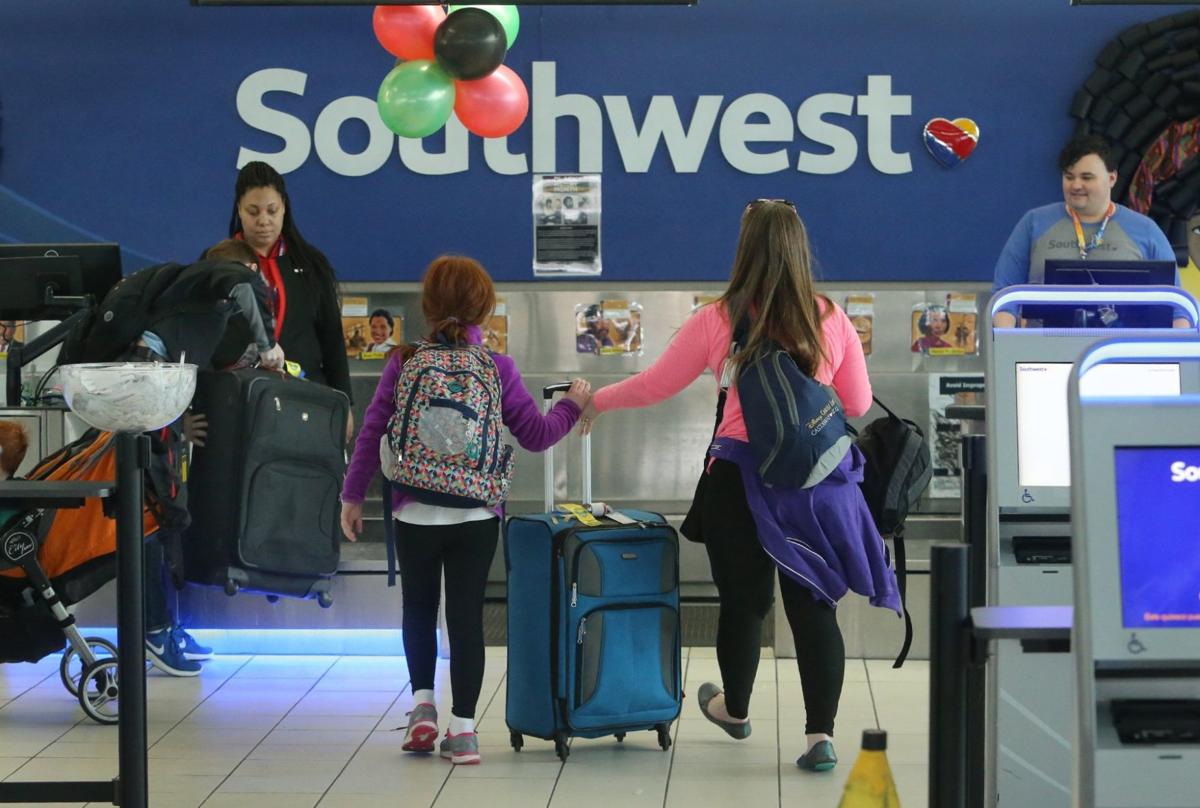 ST. LOUIS — A city committee on Friday took the next step on St. Louis' path toward the potential privatization of St. Louis Lambert International Airport, deciding to find out who wants to lease the city-owned facility.
The Airport Advisory Working Group voted 3-1 to issue a "request for qualifications," or RFQ. Companies or teams of companies have until Nov. 1 to respond. After that, the working group will decide which ones will be asked to submit bids.
"There's no foregone conclusion in this process," said the panel's chairman, City Budget Director Paul Payne, during the 15-minute meeting.
The committee had met for about three hours Wednesday in closed session to go over information related to the RFQ issue.
Payne said city objectives continue to be improving the airport, generating revenue to spur "transformational changes and benefit" for the city and residents and aiding economic development in the region.
The panel's move was blasted by Comptroller Darlene Green, who said the process of exploring privatization "has been designed by and for special interests."
"Unsurprisingly, this RFQ is shaped by assumptions to appease those interests, and I have no confidence that this process will yield an outcome supportive of the public interest," Green said in a statement.
That apparently was a reference to the involvement of Grow Missouri, a nonprofit funded by political megadonor Rex Sinquefield, which is one of several consulting firms advising the working group.
Sinquefield funded the city's application to the federal government and is paying the consultants, with reimbursement only if a deal is reached.
Green's representative on the working group, LaTaunia Kenner, cast the only negative vote Friday on issuing an RFQ. Voting in favor were Linda Martinez, an aide to Mayor Lyda Krewson; Gerard Hollins, who represented Aldermanic President Lewis Reed, and Payne.
Other panel members didn't have a vote.
The issuance of the RFQ follows agreement by city officials and Lambert's major airlines to what Krewson called "a preliminary framework" that may or may not lead to a privatization deal.
Airlines with over 80% of Lambert's traffic and 85% of its total weighted cargo have signed on, city officials said.
Payne said the RFQ process will focus on whether potential bidders have the operational and financial capacity to run Lambert. Details of what the city will be seeking won't be outlined until the committee decides whether to seek actual bids, he said.
Private operations of airports are common in other countries, particularly in Europe.
However, since the Federal Aviation Administration's privatization program for airports began in 1996, only two U.S. airports have adopted such plans and one eventually returned to public management.
Alderman Marlene Davis, a nonvoting working group member who supports issuing the RFQ, said it makes sense to consider "an opportunity to monetize an asset" that could provide funds to meet major infrastructure needs across the city.
Opponents, including Green, say the city shouldn't give up control of a key city asset and that a private operator would put bottom-line profit ahead of public service.
Any eventual deal reached to lease Lambert requires approval of the Board of Aldermen, the Board of Estimate and Apportionment, the FAA and Lambert's airlines.
The RFQ document makes no mention of requiring a citywide public vote on privatization, as Green and some aldermen have demanded. Krewson recently said she wouldn't object to putting a privatization question before voters.