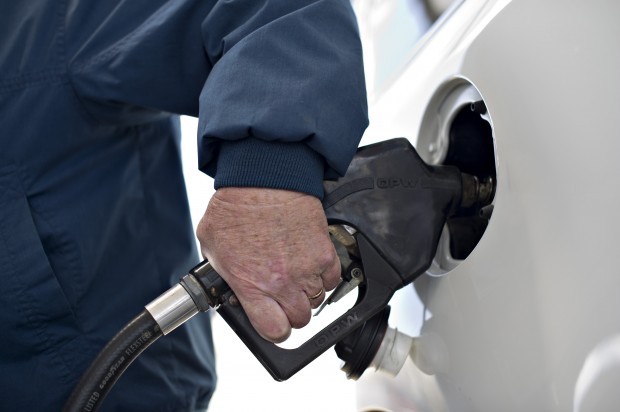 NEW YORK • The price of oil held steady Monday as slowing economic growth in China stymied crude's upward momentum.
At midday in New York, benchmark crude for August delivery was up 1 cent at $105.96. Meanwhile, the average price of a gallon of gasoline rose 6 cents over the weekend and appears headed higher.
Oil is up about 10 percent so far this month. It has been jolted higher by unexpectedly sharp drops in U.S. crude and gasoline inventories, which suggest stronger demand. The military ouster in early July of Egypt's president has also added a premium to crude, reflecting the risk of supply disruption from political instability in a country that controls the Suez Canal.
Those factors were tempered Monday by a second straight quarter of slowing economic growth in China. The world's No. 2 economy expanded 7.5 percent in the April-June quarter after 7.7 percent growth in the previous quarter. It was China's weakest growth rate since 1991 and signals a decrease in its need for crude and other fuels.
The rise in gasoline futures has been even steeper. As of Friday, they'd risen 37 cents, or 13 percent, in July to $3.12 a gallon. Those gains are showing up at the pump. The average price for a gallon is now $3.61, the highest since June 17.
The increases are varying by region. The average price in Indiana and Michigan rose by 30 cents or more in the past week. Hancock and Shelby counties in Indiana had the distinction of the biggest week-over weeks gains, 53 cents and 50 cents, respectively, data from GasBuddy.com show.
In the St. Louis metro area, the average price of regular is $3.673, a jump of more than 25 cents per gallon in the past week and nearly 33 cents more than the year-ago average price, according to GasBuddy.com data.
Those increases also are reflected in other gas prices surveys. The AAA Fuel Gauge Survey said the average price of regular on the Missouri side of the St. Louis metro area was $3.593 on Monday, up 39.1 cents in the past week.
Tom Kloza, chief oil analyst at GasBuddy, said in an email that he was seeing more increases Monday.
Brent crude was up 1 cent at $108.82 a barrel on the ICE Futures exchange in London.
In other energy futures trading on Nymex:
• Wholesale gasoline lost 1 cent to $3.11 a gallon.
• Heating oil is flat at $3.03 a gallon.
• Natural gas fell 7 cents to $3.57 per 1,000 cubic feet.