UNIVERSITY CITY • Pull off Interstate 170 at Olive Boulevard and it's the only place in the region that offers whole red snapper, bongs, a Korean brand of Catholicism, a Jewish school and Ukrainian mechanics.
There are no fast-food chains. Instead, hungry customers wait patiently for anything from a Jamaican jerk chicken sandwich with a side of fruit for $7.95 to Taiwanese braised pork belly snacks, two for $5.99.
Behind a strip of small businesses such as these, residents, most of them African-American, might typically get $75,000 for 910-square-foot brick homes built in the early 1950s.
But prices are going up here at University City's back door. A developer, hat in hand, is angling to buy out both sides of Olive Boulevard between I-170 and Woodson and McKnight roads. Momentum seems to be building. The city hasn't officially picked a developer yet, but one company seems furthest along in negotiations with property owners.
"I'm kind of energized by the willingness of people to grab this opportunity," said Novus Development President Jonathan Browne, who has been knocking on doors in the 50 acres near the interchange where he hopes to build a nearly $200 million retail-anchored mixed-use center. "You'll find someone who doesn't like it ... but by and large, I'm where I am because people seemed willing to take it as an opportunity."
University City officials say they're not just aiming to refresh a tired-looking road and lure more sales tax revenue. They say they want to structure development to funnel money into the neighborhoods on the northern edge of the city, which officials say has long suffered from disinvestment.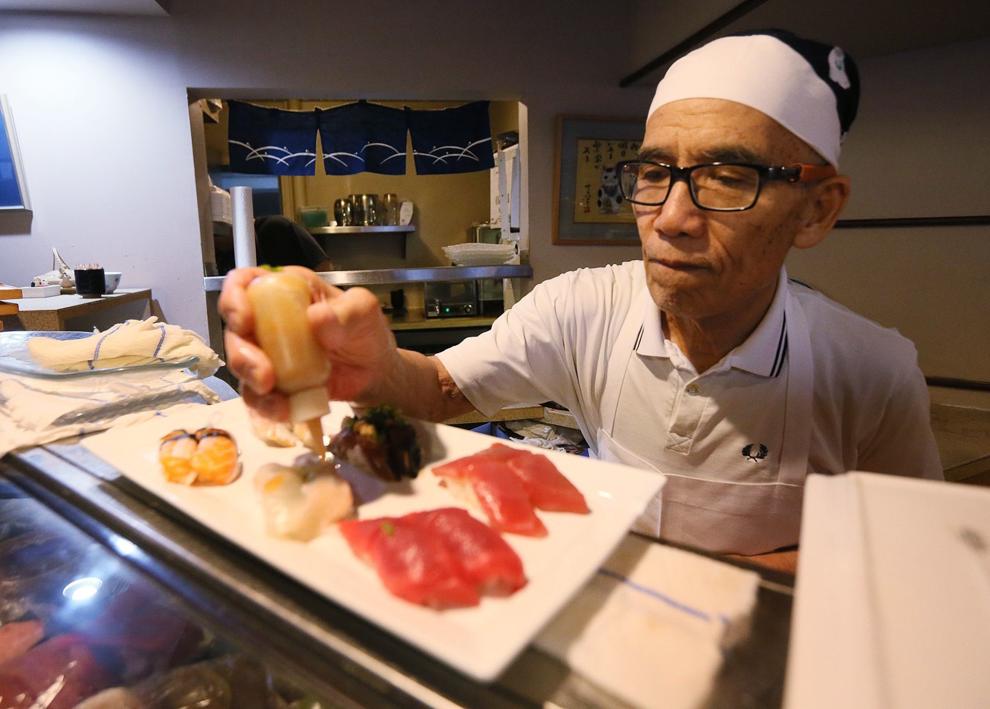 The plan sounds a lot like Kirkwood's redevelopment next to Meacham Park, that affluent suburb's historically African-American neighborhood. There, a shopping center was built after a large part of the neighborhood was acquired, but a portion of new sales taxes was earmarked for loans and other programs in Meacham. University City actually just hired the planning director who oversaw the Kirkwood effort, Rosalind Williams, as its new community development director.
Yet ambitions to revamp the broader Olive corridor have dogged builders for decades. Plans hatched in the mid-2000s for a big retail center at the interchange fell apart.
The Great Recession of course was an obstacle. The cloth pattern of the neighborhood is also complex. Unlike the Delmar Loop, which thrives on foot traffic, Olive is Missouri Highway 340. Yet officials believe the wide roadway has lots of potential, with about 300 businesses and 20,000 vehicles passing by on any given day.
The area is the closest the St. Louis region has come to Chinatown since a swath of downtown was cleared to build Busch Stadium.
"Olive is not a real pretty road, but we really do have a strong and thriving international district there," University City Mayor Shelley Welsch said. "It is not just Asian. We have influences from all over the world."
That's part of what's at stake, said Rick Raaf, 58, who lives on one of four residential cul-de-sacs near I-170 that have drawn interest.
"I don't want to move. I love it here," he said. "What they have offered isn't enough for me to get what I have."
Raaf is proud of the character of the neighborhood.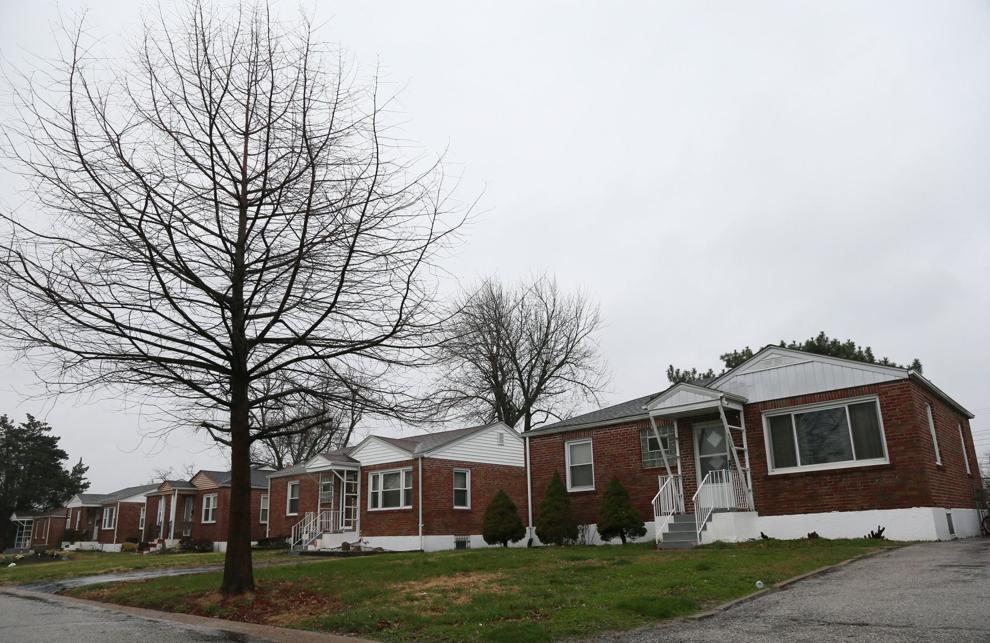 "The only way that we move into a post-racial world is for all of us to live together and figure out how to do that," he said. "This is a place where it's happening all by itself. That's an atmosphere worth protecting so it can prosper."
Two other residents declined to comment. One said the offer to buy was well above market values in recent years.
For the development to be successful, Welsch said there first needed to be a large anchor, as well as space for new and some current businesses so it doesn't look like any other intersection.
"I hate to lose committed University City residents," she said. "And we may lose some businesses that have made their home in University City for a long time and helped stabilize that area for many years. If this development did proceed, I hope that they try to make sure a lot of the diversity comes back into the new development."
That seems unlikely for the wide array of more than a dozen tenants at Jeffrey Plaza at 8600 block of Olive Boulevard. A firm tied to Novus purchased the plaza in January.
After 15 years there, employees at All Star Tattoo said they had since been told that 2019 would probably be the last at the plaza.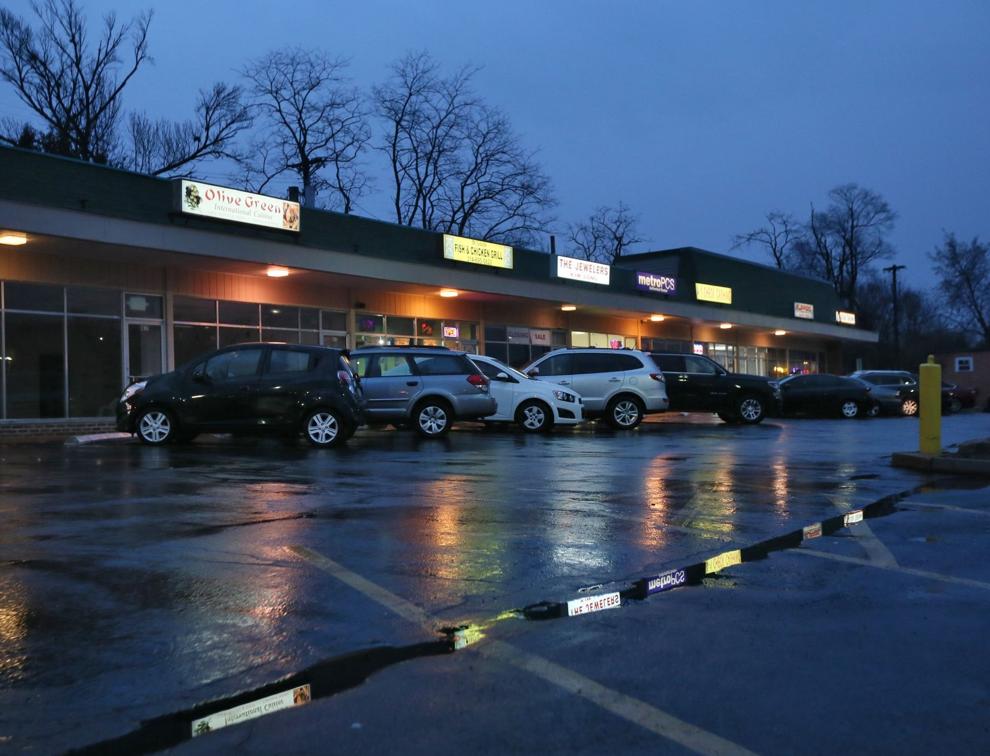 "It's not like you are going to come back in two years to the same area," said Trevor Cosby, 30, a tattoo artist. "You can't put your life and work on pause — that's if they would have you."
Now they are weighing a move to Maplewood, maybe Olivette. They'd rather stay put.
Nobu's Japanese Restaurant has rented a former IHOP building at the other end of the plaza since 1991. It grew out of its original location in the 1980s.
"I want to work," Noboru Kidera, 70, said from behind the counter. He runs the business with his wife, Taeko. "I don't have enough money to open a new restaurant. If you give me the money, I will do it. I have a lot of nice customers here. I don't know any other job."
Right across Olive from Nobu's, a representative of Bob's Seafood, which supplies many restaurants with fresh fish, said nobody was going to talk about it. Salesmen at nearby Beyers Lumber and Hardware, a family business that dates to 1946, said they'd heard redevelopment plans for years.
Behind them, a tenant indicated change was coming soon.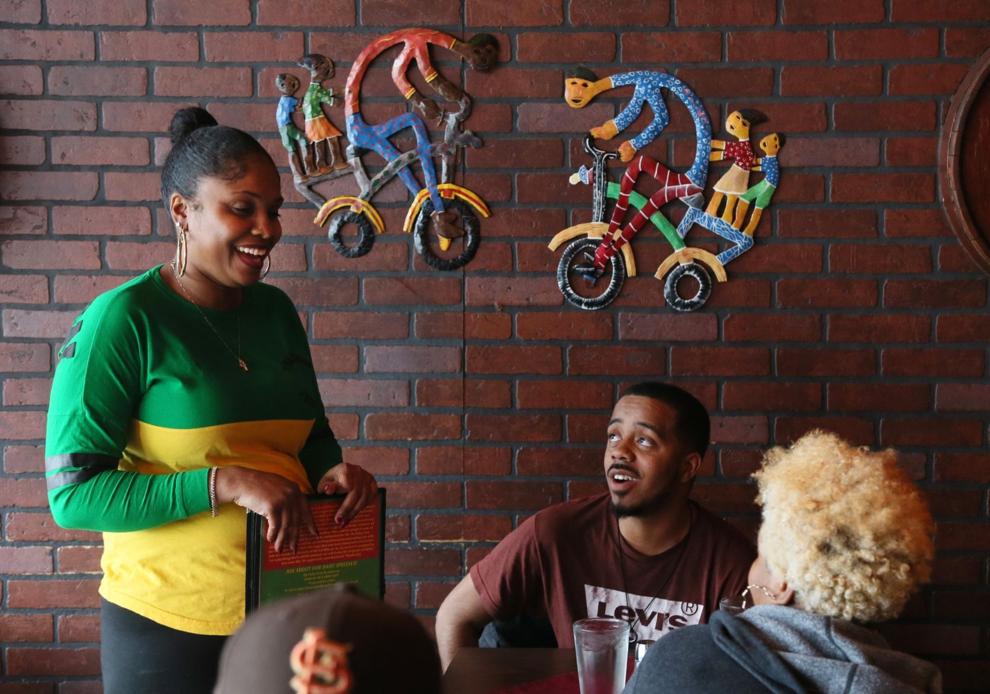 "We just know we were told to be out by June 1 and that's what we plan on doing," said Mike Pickerd, of Central Turf and Irrigation Supply.
Redevelopment target
In the last three years, University City officials have stepped up their efforts to lure development to the corridor, issuing requests for proposals at the corner of Olive and North and South Road and at Midland Boulevard.
University City has already put out one request for proposals at the I-170 interchange, and Novus was the only respondent. The Webster Groves-based developer was closely involved in the project from the beginning and was invited to a city council work session last year before the city issued its first request for proposals at the interchange.
Novus, which developed Market at McKnight in Rock Hill, Big Bend Crossing in Crestwood and the Shoppes at Old Webster, had bid unsuccessfully for a similar opportunity just on the other side of I-170 in Olivette. Keat Properties plans a shopping center there.
Still, Browne said that allowed his team to get familiar with the interchange and the opportunity at the corridor and thus bid for a project on the University City side. He said he already had an anchor retail tenant that had expressed interest. If chosen, Novus hopes to build about 400,000 square feet of retail and 300,000 square feet of other uses, including apartments, offices and a hotel.
University City, though, decided to issue a new request for proposals in February, expanding the overall footprint. The deadline is Monday. Browne said he was surprised, but understood if the city felt it needed to go through the process again because of the change in scope.
"We've been working closely with them, but once the new RFP was submitted, all the discussions and work with Novus was terminated," said Gregory Rose, University City's city manager. "It's an open opportunity for any developer that wishes to submit a proposal."
But Novus and its affiliates have already been in negotiations with property owners and working on the project for over a year.
Max Tsai described negotiations with Novus as "a little weird." His family has invested in the area since the 1990s and is among the largest landowners in the development footprint, including a strip mall, former synagogue and three out of four street corners at the intersection of Olive, Woodson and McKnight roads.
"We weren't able to come to an agreement because the offer they made to us didn't make sense to us," Tsai said. "We won't take them seriously until they come up with something we find viable."
If the city decides to tap Novus, Browne said he hoped some of the small restaurants and businesses that had loyal followings would find space in the new development. But he acknowledged that waiting a couple of years for new space was difficult for small businesses.
Some of the street's well-regarded restaurants, such as Private Kitchen and Cate Zone Chinese Cafe, are further east on Olive. But other acclaimed eateries, such as Taiwanese restaurant Tai Ke, are in the potential development footprint.
"In a perfect world," Browne said, some of the businesses in the development area can move east and fill in some of the vacancies that exist in the commercial space there.
"It absolutely has that international flavor," Browne said. "I don't think that's going to change."
And he said he'd make sure the popular Bob's Seafood had space at any new development, which probably wouldn't even get started until 2020.
"I probably wouldn't be allowed home if I didn't find a place for Bob's Seafood," he said.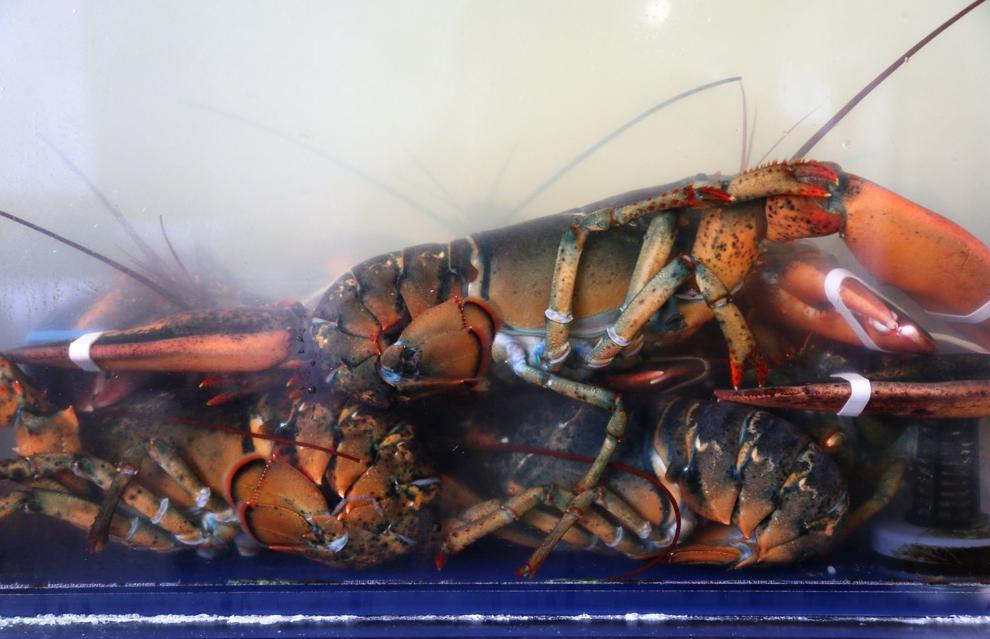 Help for the third ward
Whatever development goes at the interchange is likely to be offered tax increment financing, or TIF, support, which lets developers use increases in sales and property taxes to finance their development.
But University City officials said they had a slightly different approach for the TIF they were planning. At least a portion of the TIF sales tax captured from any new development would be reinvested in neighborhood stabilization in the adjacent subdivisions, Rose said, rather than simply becoming another piece of the developer's financing package. The University City TIF Commission will discuss the project at 6:30 p.m. Wednesday at City Hall.
"The TIF that's being proposed is certainly not traditional in the sense that it will allow for funding to improve the third ward, which has historically been a challenged area," Rose said. "It also would allow for funding to improve the Olive Boulevard corridor."
It's an approach Williams, the new planning director, used when she was planning director of Kirkwood and the Kirkwood Commons developed — buying out a large swath of historically black Meacham Park in the process. Instead of giving all the TIF money generated to the developer, several million in TIF money was earmarked for neighborhood improvement in Meacham.
Browne said he got to know Williams from work his firm had done in Kirkwood. Novus was not the Kirkwood Commons developer, but it acquired a portion of the other side of Meacham to build Big Bend Crossing.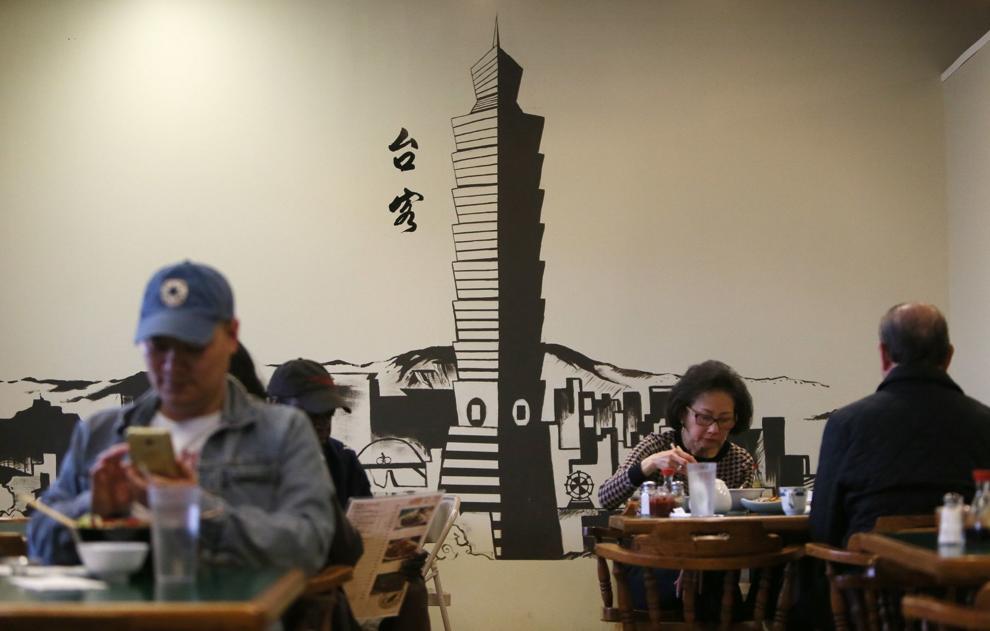 Williams, a longtime University City resident and former planning commission appointee, called him about a year ago to ask about interest in investing in the residential neighborhoods, too.
But Browne said his firm had little experience with residential development.
"What you need is what you had in Kirkwood," he recalls suggesting. "Some commercial development to have some horsepower to fund what you're interested in."
Third Ward City Councilman Rod Jennings said he supported the development because he had seen land values drop over the years and he thought they should be going up. He sees the area becoming a hub, with hotels, theaters, restaurants and parking.
"If I had $100 million I would be buying that area up and trying to put something there," Jennings said. "I am perplexed why there is only one developer."
He said he wanted to ensure that any taxpayer assistance was administered professionally.
"I want to make sure this is not a cash cow for any one individual, contractor or any one company," he said.
Browne, at Novus, said he had been surprised that University City's leaders had been so supportive. In a council known for division, he said his proposal had already gotten three unanimous votes.
"That told me both sides of the political spectrum were in favor of this redevelopment," he said.
But how that corridor develops will be up to a new city council. Welsch isn't running for re-election as mayor. Jennings is done, too. University City will see two new members on the seven-member council after Tuesday's election.
"We're in a city that's in transition, and we're in transition at the political level," Rose said. "It could be a change in approach in economic development here."