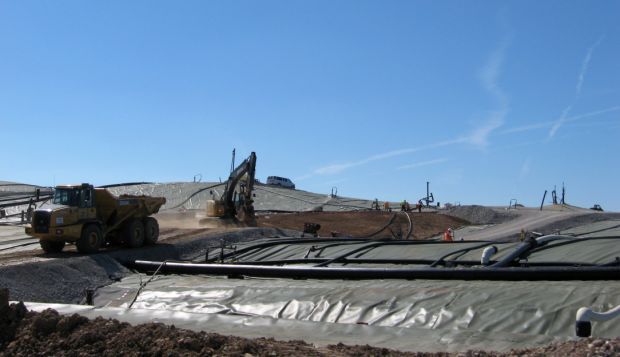 A new round of tests begins Monday to better understand the scope of the radioactive contamination in the West Lake and Bridgeton landfills.
The Environmental Protection Agency announced Thursday it had approved a plan using gamma cone penetration testing. The agency in January ordered a testing plan.
West Lake Landfill was contaminated 40 years ago after a contractor for a uranium processing company illegally dumped waste in the West Lake Landfill. Many people have urged EPA to conduct better testing, questioning the accuracy of official records on the type of waste disposed of there.
The tests will also look for radiological contamination in a portion of the adjacent Bridgeton Landfill. Recent reports have indicated it, too, may be contaminated. Officials had thought it did not contain any radiological material from West Lake.
A smoldering fire in the Bridgeton Landfill has attracted attention because of worries it could spread to West Lake.
The EPA said the tests will help it decide whether to build a barrier between the Bridgeton Landfill and West Lake and whether to cover the waste or dig it up for disposal elsewhere.
Field sampling on the Bridgeton Landfill border should take about a month. Laboratory analysis should be complete by early fall, and data reports should be complete by January.