In rural Paderborn, about 30 miles southeast of St. Louis, the Mueth family farm has operated for about 160 years, spanning seven generations.
But at a time when fewer and fewer people — especially young ones — are farming, the six brothers who make up that seventh generation of Mueths stand out. Not only are they picking up the torch to raise crops, but they're doing it on their own terms, producing lettuce and other greens year-round with an "aquaponic" system that draws nutrients from neighboring fish tanks instead of soil.
"Our fish waste turns into fertilizer for us that fertilizes our plants.... Kind of a symbiotic relationship for us," said Tyler Mueth, explaining that aquaponics takes its name from combining hydroponic growth techniques with aquaculture.
"It was kind of our way to modernize the family farm, I guess you could say, and bring it into the 21st century," he added. "A more environmentally friendly and sustainable way to look at it."
The system's uniqueness stood out on a recent afternoon when snowflakes hung in the air and the area's surrounding farm fields sat bare and frozen. But there was greenery to be found inside the small, gravel-floored building where the Mueths run their emerging business, VAST Produce — an acronym for Vertical Aquaponics with Sustainable Technology.
Along a south-facing wall brightened by greenhouse panels are rows of plants set into plastic tubing and stacked vertically. The 22 types of greens — 20 kinds of lettuce plus kale and cilantro — draw water from the series of tubes that send 90 gallons per hour on the final leg of a loop that begins at the massive fish tanks on the other side of the room, where almost 400 bluegill and catfish are kept. By the end of its lap, the water has passed through a battery of other tanks where suspended fish waste is broken down by naturally occurring bacteria — reaching a point where it can nourish the plants and is also clean enough to be fed back into the system.
After about six months and more than 4,000 man-hours of physical labor, the Mueths completed the former storage building's conversion into an aquaponics facility around September and October, and now sell its greens at farmers markets in Edwardsville and Creve Coeur. It's a relatively small operation that's just in its infancy, but hanging on one wall, three giant, poster-board checks — representing more than $15,000 won in recent startup competitions — already hint at the potential that the Mueths, and others, see in the business.
"You can't really find any locally grown lettuce in the area, year-round," said Andrew Mueth, who, along with his brothers, holds the title of co-owner for VAST. "Typically in this area, the only times you can grow it are the spring or the fall. And this year, we didn't have much of a spring or fall."
The Mueth brothers — Benjamin, Jonathan, Tyler, Andrew, William and Dylan, from oldest to youngest — seek to fill that void and meet the steady demand for local produce. They range in age from 22 to 33, and aside from Dylan, who is wrapping up a civil engineering degree at SIU Edwardsville, have retained their diverse set of day jobs, which extend from selling seeds for agriculture to mechanical engineering, finance and teaching math.
So far, they say VAST has been met by a good response from farmers market customers, and has also drawn some interest from restaurants that the company is aiming to sell to.
"Everyone's impressed, especially with the latest lettuce scare out there," Tyler Mueth said. "They know our stuff is clean."
The Mueths intend to use their money and profits to grow to a scale that can match local demand.
"The market will let us know how big we need to get," said William Mueth, explaining that adding grow lights and insulation await in "the near future," and that they anticipate building a full greenhouse.
Future plans also include experimenting with different plant varieties, such as strawberries, tomatoes and peppers. And the fish will be sold, too, after they reach the nine months or year needed to achieve market weight. The brothers have an eye on eventually trying to raise tilapia, although those fish — native to the Nile River — need conditions to be warmer than at present.
Full-time work
The goal is that, perhaps someday soon, VAST will become a full-time endeavor.
"Our hope is that we can all work out here full time, in the future," Tyler Mueth said.
"It's a lot of work to do as a side business," Andrew Mueth added.
"Do I think it will grow? Yes, because it's a pretty sustainable way to raise protein," said Stacy Hutchinson, a professor of biological and agricultural engineering at Kansas State University who has used aquaponics systems in her teaching. "We're much better at farming carbohydrates than sustainable protein. This is a way to do that."
Hutchinson said that while regulatory compliance difficulties and high startup costs are a couple of hurdles within the industry, the economics of scaling up aquaponics businesses is perhaps the biggest challenge.
"To scale that up and have that be profitable, I think that's the big concern at this point," she said.
Some places are finding ways to pull it off. And others still are interested in scaling up beyond a "hobby size," according to Chris Hartleb, the director of the Aquaponics Innovation Center at the University of Wisconsin-Stevens Point.
"It's still small, but there's tremendous interest in aquaponics across the U.S.," Hartleb said, noting that he fields calls for aquaponics advice from as far away as Hawaii.
"No pun intended, it's growing," he added, citing growing momentum of aquaponics systems popping up in suburbs and cities. "Chefs love it because you're getting vegetables that came from a half a mile away instead of across the country."
But it doesn't have to exist only on the doorstep of major metro areas. Hartleb points to Superior Fresh, a company in rural Hixton, Wis., that he says is the "biggest aquaponics business in the country," with one 3-acre greenhouse in operation and another one under construction.
The Mueths are keenly aware that those big-picture benefits, like high-density production, are key elements of aquaponics' potential.
"It allows us to grow a lot more per square foot," Tyler Mueth said.
He says adopting the innovative approach to food production could not only help VAST's business model, but may also be a vital strategy as the global population grows.
"Finding new and innovative ways to grow food is always going to be a challenge," he said.
The Mueth brothers give vertical farming a try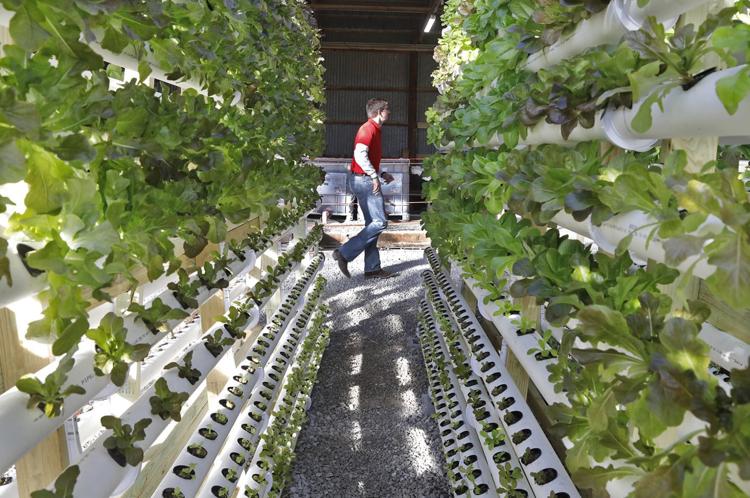 The Mueth brothers give vertical farming a try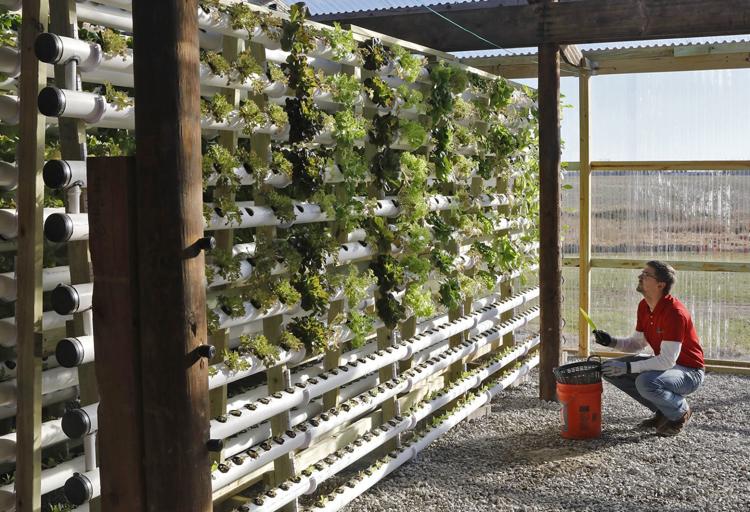 The Mueth brothers give vertical farming a try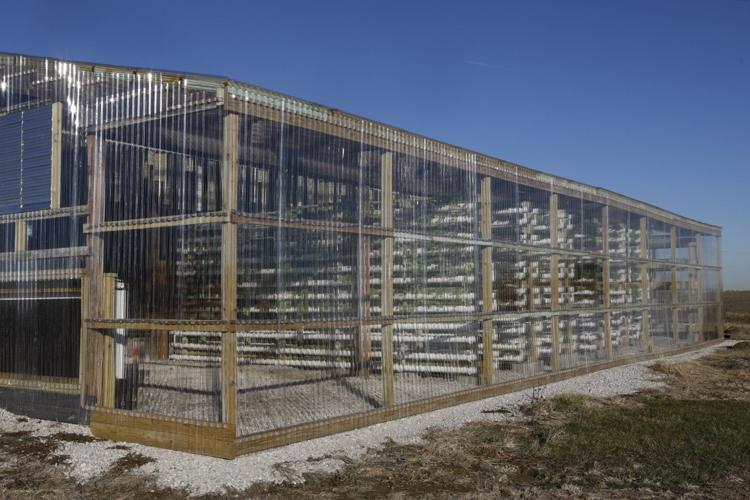 The Mueth brothers give vertical farming a try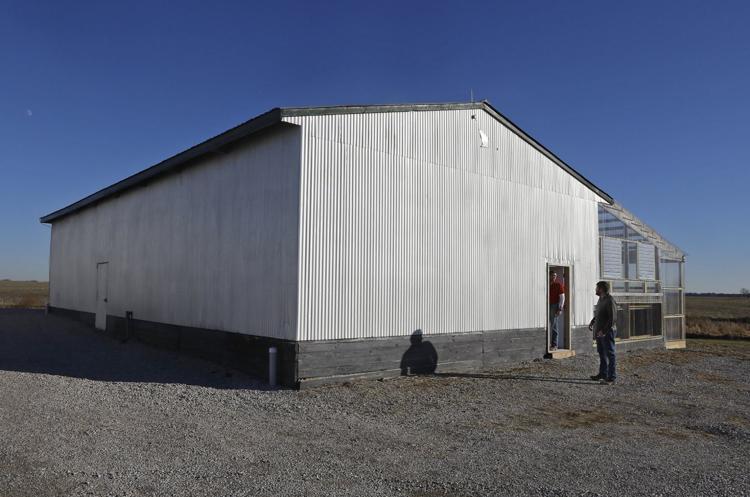 The Mueth brothers give vertical farming a try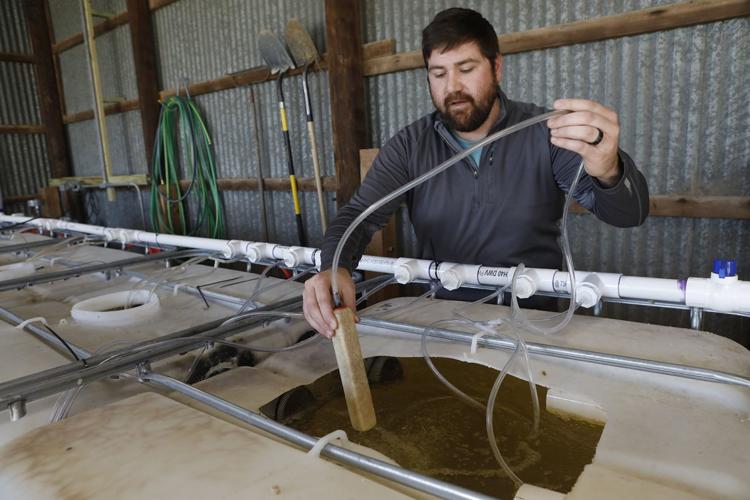 The Mueth brothers give vertical farming a try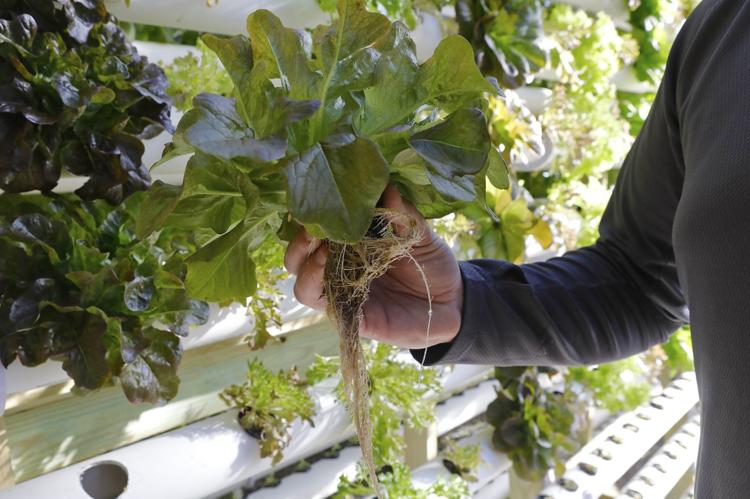 The Mueth brothers give vertical farming a try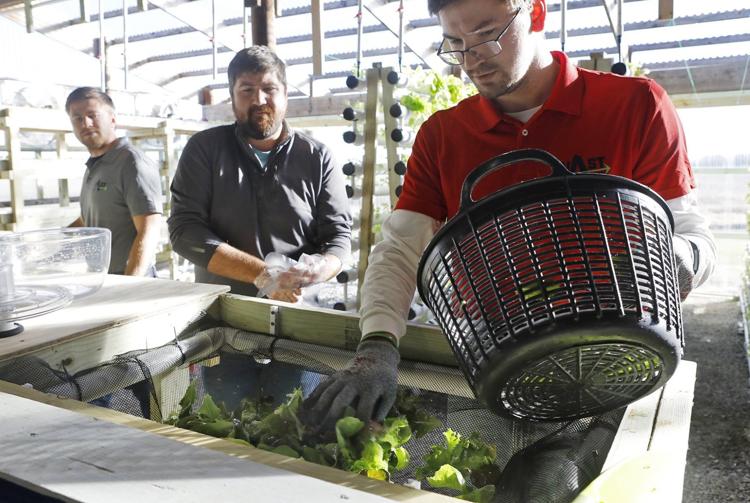 The Mueth brothers give vertical farming a try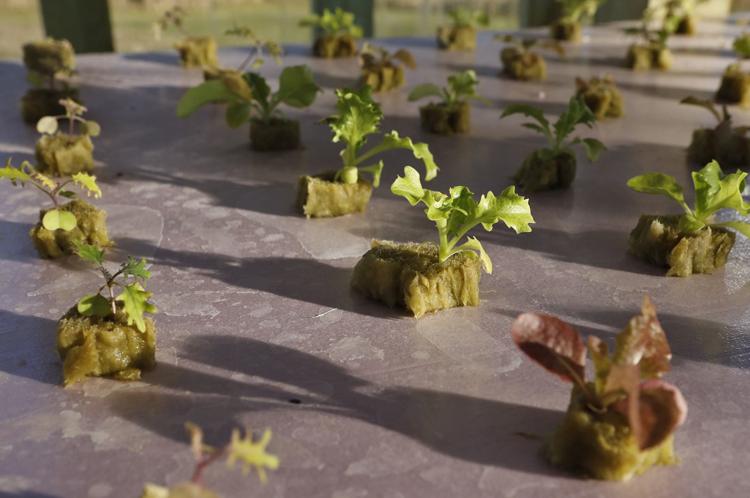 The Mueth brothers give vertical farming a try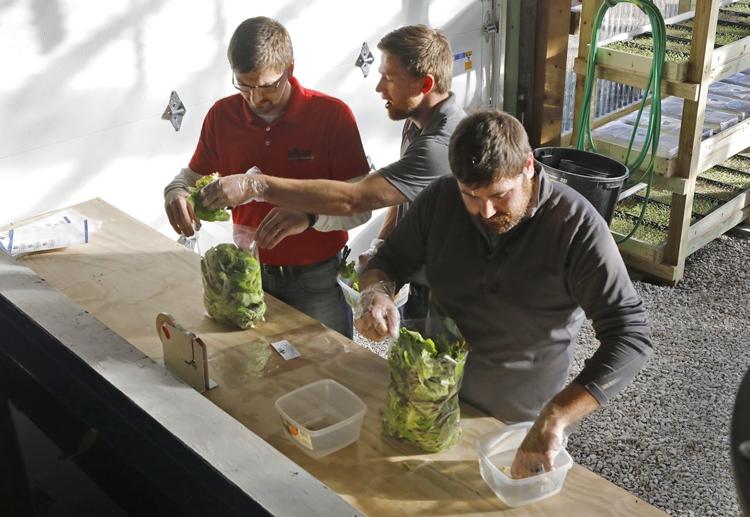 The Mueth brothers give vertical farming a try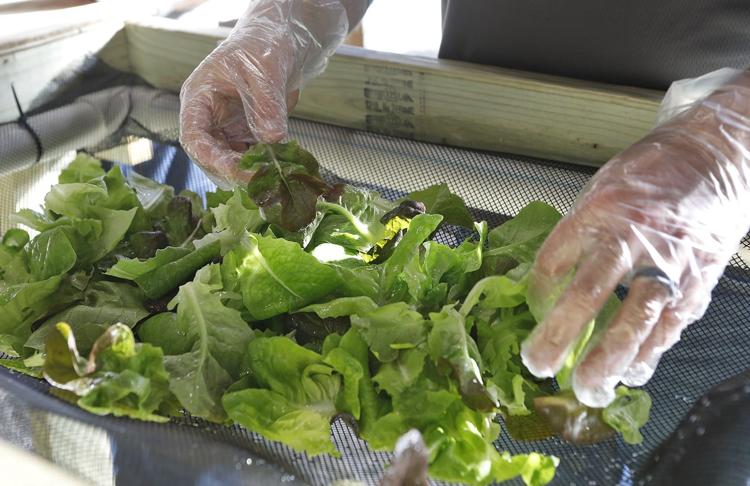 The Mueth brothers give vertical farming a try
The Mueth brothers give vertical farming a try