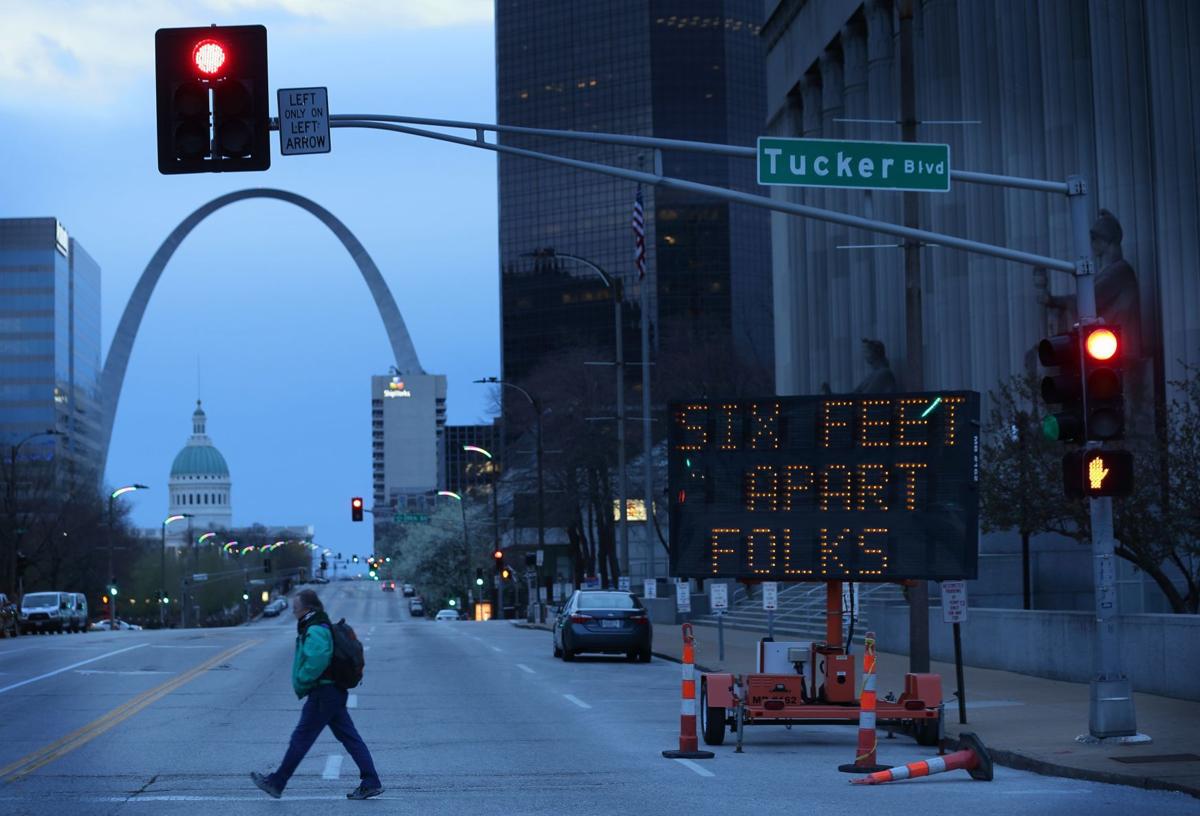 JEFFERSON CITY — The rapid pace of layoffs and furloughs continued last week, with Missourians filing 101,722 unemployment claims and Illinois receiving 141,049, according to figures released on Thursday.
The pace nationally slowed from the initial shock of the COVID-19 crisis, with 5.2 million workers filing for the week ending April 11, but it's still a number that surpasses other recessions and illustrates the rapid economic shutdown in response to the still-spreading outbreak. National claims peaked the week ending March 28 at 6.87 million.
The number of Illinoisans filing claims also slowed from the 200,000 people who filed for unemployment the week ending April 4.
In Missouri, people applying for unemployment ticked up 11% from 91,049 the week before. Since March 15, 340,000 Missourians have filed for jobless benefits — a figure equal to the total number of unemployment claims filed in the state from mid-June 2018 through February 2020.
Missouri this week began paying out the $600-a-week federal benefit Congress authorized in its emergency aid package last month. That is paid on top of Missouri's weekly unemployment benefit, which maxes out at $320 a week, one of the least generous in the country.
Some contacted by the Post-Dispatch said they have started to receive federal benefits and state benefits seemed to start coming smoothly. Doug Eckert of Chesterfield said the state has caught up on delayed payments for his out-of-work daughter and began making catch-up federal supplement payments. Max Price, who lost his job at a St. Louis restaurant, said he has been receiving his checks and federal supplements. Both applied online.
Not everyone's experience has been so smooth.
Lisa Williams-Jones, who worked at the Marriott St. Louis Grand downtown, said she's still waiting for a check after filing for unemployment March 22. She spoke to a claims agent on the phone weeks ago to place her claim and has filled out two questionnaires mailed to her about her employment status.
When she finally got through to the state to inquire about the status of her benefits, they told her it was faster to check online. But when she tried to log in and set up an account, she said the system won't let her in and directs her to contact the Missouri Division of Employment Security. She calls several times a day but the lines are so jammed she can't get through.
"I just can't get anyone," Williams-Jones said. "I've been calling since Monday."
She was able to pay the mortgage on her Velda Village Hills home for the month. She knows state workers are overwhelmed right now, and she's trying to keep her spirits high. But her family will need unemployment money to come through soon.
"We're just living day by day," Williams-Jones said. "I just hope to God it's all going to stop and things turn back to normal. It will be a headache in a minute. It will cause some issues and we'll be worried about a lot."
A spokeswoman for the Missouri Department of Labor said the data is not available for the number of initial claims denied or how many people began receiving benefits.
But some 177,000 Missourians filed a continuing unemployment claim for the week ending April 4, meaning they have already been unemployed for at least a week and filed to continue receiving unemployment benefits. In Illinois, 454,000 people filed continuing claims.
Missouri also plans to begin paying gig workers as soon as next week. Missouri and other states' systems aren't set up to pay independent contractors such as Uber and Lyft drivers because those companies and their workers don't pay unemployment insurance taxes. But under the Pandemic Unemployment Assistance program, signed into law on March 27, those self-employed workers are now eligible.