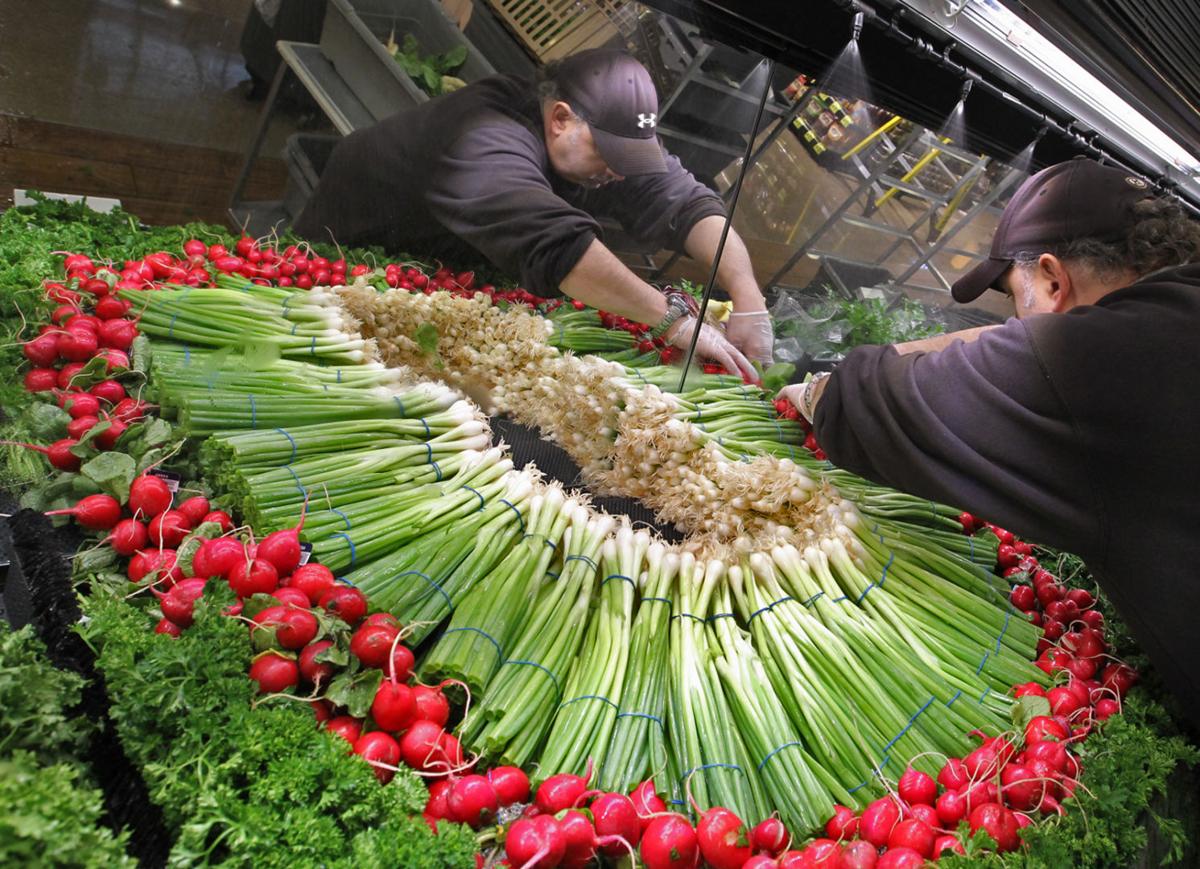 If shoppers anticipate they'll reap massive rewards from grocery store competition now that national players are declaring massive price cuts, they shouldn't slip that celebratory champagne into the cart just yet.
Amazon stirred up debate and attracted some curious customers after its surprising $13.7 billion acquisition of Whole Foods and the subsequent announcement that it would be lowering prices at a store colloquially known as "whole paycheck."
The immediate overview from at least one local industry veteran is that it's less a price war and more guerrilla warfare. While one store might have slashed prices for basic eggs and milk, that same store might have an organic milk option that's significantly higher than a similar product at the competition. Or vice versa.
So low prices are available across various categories at various stores, but no one store can drop prices across the board.
"Yes, there's more competition out there from more places selling groceries than ever before," explained Greg Dierberg, president and chief executive officer of Chesterfield-based Dierbergs Markets, noting that there are even hardware stores selling milk and eggs. "But the price-cutting, I think it's all relative. I mean, what was the initial price and what is it now?"
In short, one store's price cut might be another store's regular price. And a price cut on one item doesn't mean that the store has dropped prices for everything else on that shelf. Dierberg also said buyers still need to be cautious of why something is priced lower.
"Shrimp is not just shrimp, and neither is milk. There are so many varieties and quality standards," Dierberg said. For instance, he said there's a difference between all-natural shrimp and shrimp that's been doctored with additives such as salt to chemically increase the weight. But Dierberg concedes these are distinctions he's well versed in, but not most shoppers.
"It's just really hard to compare because each retailer has strengths, and our goal is to stay true to what we're known for. … We'll stay true, and we're going to continue to evolve," he said, noting Thursday's launch of their home delivery service using Shipt. But don't expect any drastic pronouncements beyond the chain's weekly deals in its ads and in-store deals.
Dierbergs Markets, with 25 area locations, is one of a handful of St. Louis area-based grocers competing with the major chains.
Paul Simon, a spokesman for Maryland Heights-based Schnuck Markets, said the company didn't want to discuss "specific strategies" for meeting the Amazon challenge.
"While we certainly are aware of our competition, our focus remains on our customers and the communities we serve," Simon said.
Representatives of other locally based grocers were not available to comment.
Wentzville Best Buy to close
The Best Buy at 1283 West Pearce Boulevard, Wentz-ville, will close at the end of business on Oct. 28. The location has 24 full-time employees and some part-time employees. The retailer has closed other stores this year, but a spokesperson responded by email to say that Best Buy has not "closed stores en masse like other retailers."
He said that the company looks at every lease that comes up for renewal and makes the decision to close "a small number from time to time." He would not discuss how many stores have closed or will close in 2017.
"It's never an easy decision to not renew a store lease. This was a business decision and has no reflection on our (employees) or the work they have done. Customers have spoken with their feet, and prefer our Mid Rivers Mall store," he wrote.
Best Buy will have 1,024 traditional big box stores by 2018, but it also maintains smaller mobile standalone stores and Pacific Sales stores. The retailer had 1,053 such stores in 2015.
Debra D. Bass • 314-340-8236
@debrabass on Twitter
Daily updates on the latest news in the St. Louis business community.