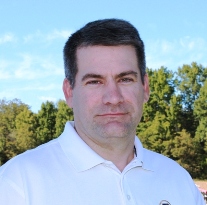 Helmkamp Construction Co. Inc. appointed Rob Johnes as president. He is the first Helmkamp president who is not a relative of Gilbert Helmkamp, who founded the company in 1938.
Johnes joined Helmkamp in 1997 after completing his bachelor's degree in construction engineering from Southern Illinois University Edwardsville. He previously served as a company vice president.
As vice president, Johnes coordinated numerous technology improvements, including the integration of systems for project management, accounting and customer relationships. He also directed training and continuing education.