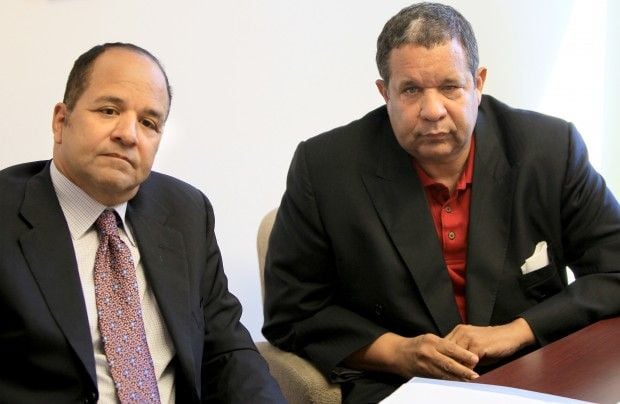 A bankruptcy judge in the Roberts Cos.' broadcasting business has approved the sale of a Jackson, Miss., television station for $1.5 million.
St. Louis-based Roberts Cos.' broadcasting arm, Roberts Broadcasting, filed for bankruptcy in October 2011. Its four TV stations are WRBU (Channel 46) in St. Louis; WZRB in Columbia, S.C.; WRBJ in Jackson, Miss.; and WAZE in Evansville, Ind.
Roberts Broadcasting has sought to sell some of its TV stations to repay creditors. Thursday, a judge in the bankruptcy approved the sale of WRBJ Channel 34 in Jackson to Trinity Broadcasting Network, a California-based nonprofit religious corporation, according to court documents.  
Roberts Cos., led by led by brothers Michael and Steven Roberts, is seeking to sell other assets it owns across the country. Six hotels owned by the Roberts Cos. outside of St. Louis, which are all in bankruptcy -- are being marketed for sale to settle a $34 million lawsuit filed in April 2012 by Bank of America.
However, there has so far been little interest in the hotels, located in Atlanta, Dallas, Houston, Tampa, Fla., Spartanburg, S.C., and Shreveport, La. After several months of marketing the hotels, none of the six have yet sold, an attorney representing Bank of America told a judge in the civil case Wednesday. The sale of one of the six hotels, in Houston, is set to close at the end of the month. The others will likely head to auction in the coming months, the attorney said.