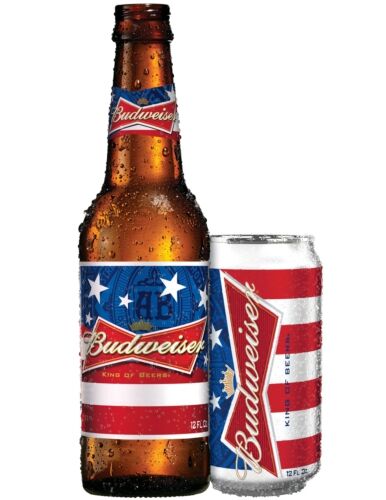 Beer drinkers will have several choices when it comes to buying Budweiser in the coming weeks. 
In addition to its standard can and a new bowtie-shaped can set to hit store shelved May 6, A-B said today that limited edition patriotic packaging featuring red, white and blue stars and stripes on cans and bottles of Bud will be sold beginning this month.  
Two cents from every case of Budweiser sold from May 5 to July 4 will benefit the Folds of Honor Foundation, with the company and the Anheuser-Busch Foundation donating up to $1.5 million, the company said Friday. Budweiser has raised more than $5 million for the foundation since 2010.
It's not the only packaging change in the works. A-B told distributors  that Bud Light Platinum will debut 10-packs of 11.5-ounce resealable aluminum bottles in July, according to Beer Business Daily. 
The North American headquarters for A-B InBev in St. Louis is focusing on packaging changes in addition to developing new beverages to capture customers' interest, A-B's vice president of innovation and new products Pat McGauley told the Post-Dispatch earlier this year.