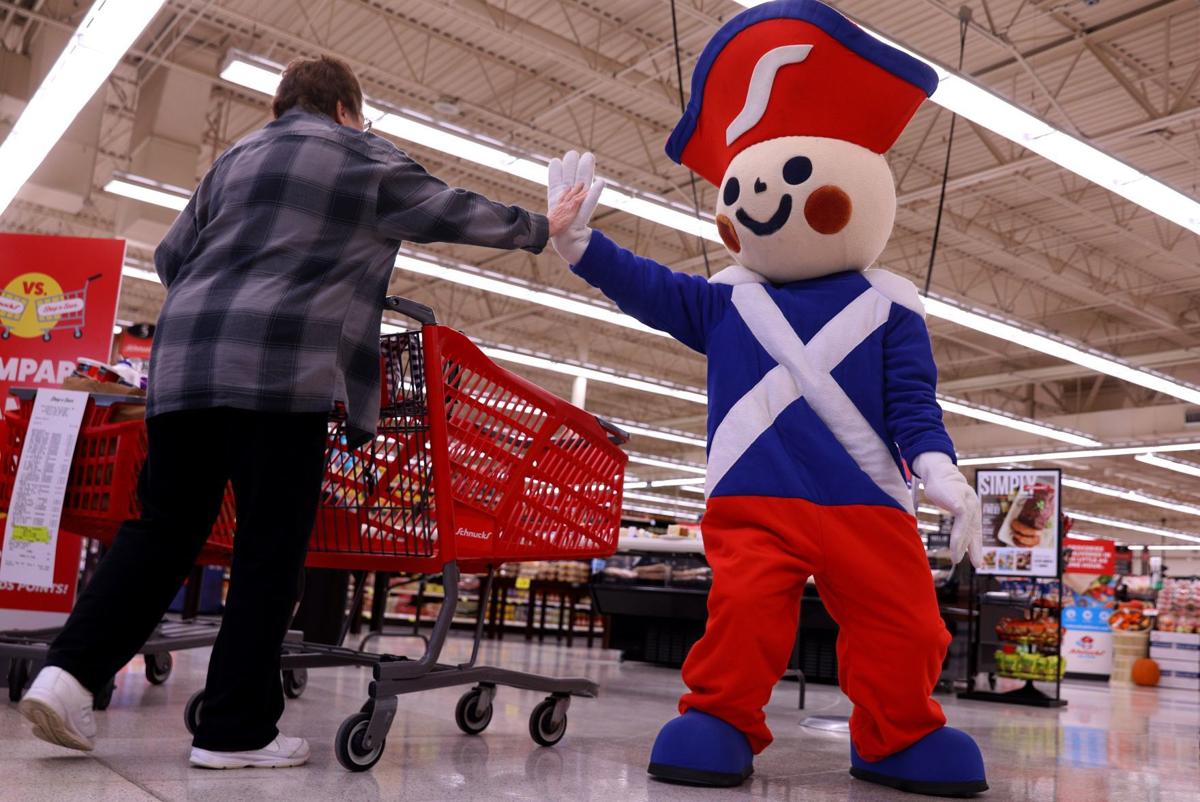 ST. LOUIS — The region's dominant grocery chain, Schnuck Markets, will stop selling cigarettes and tobacco products next year.
Tobacco sales are still profitable for the Maryland Heights-based grocer, which operates 115 stores located mostly in the St. Louis region, but the move comes amid the company's efforts to place more emphasis on wellness.
"I'm sure that we will disappoint some customers by discontinuing the sale of the product," Schnucks Chairman and CEO Todd Schnuck said in an interview. "But when we look at the grand scheme of things well, what's the right thing to do? And we believe discontinuing the sale of tobacco products is the right thing to do."
Smoking rates have declined for years in the United States. Missouri, where the majority of Schnucks stores are located, has a higher smoking rate than most other states. But even in Missouri, the smoking rate among adults has fallen from about 25% in 2011 to 21% in 2017, according to the Centers for Disease Control and Prevention. In Illinois, it has fallen from 21% to 15.5% in that same time period.
The vast majority of cigarettes are sold in gas stations and convenience stores — about 69% according to a 2017 study published in Preventative Medicine. Less than 5% are sold in supermarkets, according to that study. Schnucks stores typically have one lane where customers can purchase tobacco products.
Privately-held Schnucks declined to say what percent of its sales were from tobacco.
"Frankly, it is something that we would hope for, because we believe it is something that is not healthy that's not good for our customers, our teammates or our community," he said. "We're proud of what we're doing and trying to take a leadership role in this and hope that others would give it a lot of thought."
The No. 2 grocer in the region, Walmart, sells cigarettes but recently raised the age for tobacco sales in its stores to 21 from 18. Aldi does not sell cigarettes in its stores. The other big local grocer, Dierbergs, does. Drug store chain CVS stopped selling tobacco in 2014, and Walgreens recently raised the age it will sell tobacco to 21.
Schnucks will sell its remaining inventory over the next two months but stop selling completely on Jan. 1. On Oct. 15, it will offer double Schnucks Rewards points on all over-the counter smoking cessation products.
"Schnucks has historically been a great partner to the American Cancer Society and this action shows that they, like us, are truly committed to fighting cancer from every angle," Gary Reedy, chief executive officer of the American Cancer Society, said in a statement.
"There remains an urgent need for all of us to do more."