The last full-line Sears store in the St. Louis area, at Mid Rivers Mall in St. Peters, is scheduled to close.
The chain's parent company said Wednesday that it will close 26 Sears and Kmart stores, including the Mid Rivers store and another Sears in Cape Girardeau, Mo., in late October. Liquidation sales will start about Aug. 15.
The notice said the retailer "cannot rule out additional store closures in the near term."
A map on Sears' website shows three locations remaining in the St. Louis area: appliance outlet stores in Fairview Heights and Fenton and an authorized Sears Hometown dealer in Waterloo.
---
Sears: 1928 advertisement
Sears: 1928 photograph
Sears: 1937 advertisement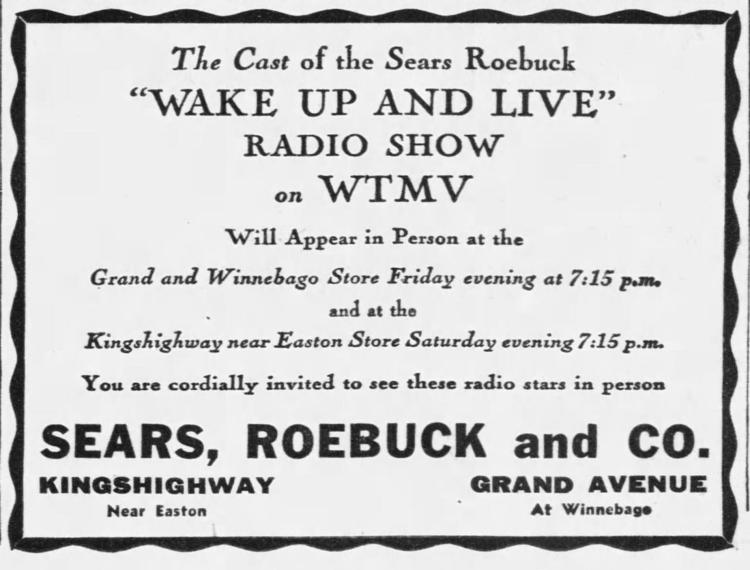 Sears: 1948 advertisement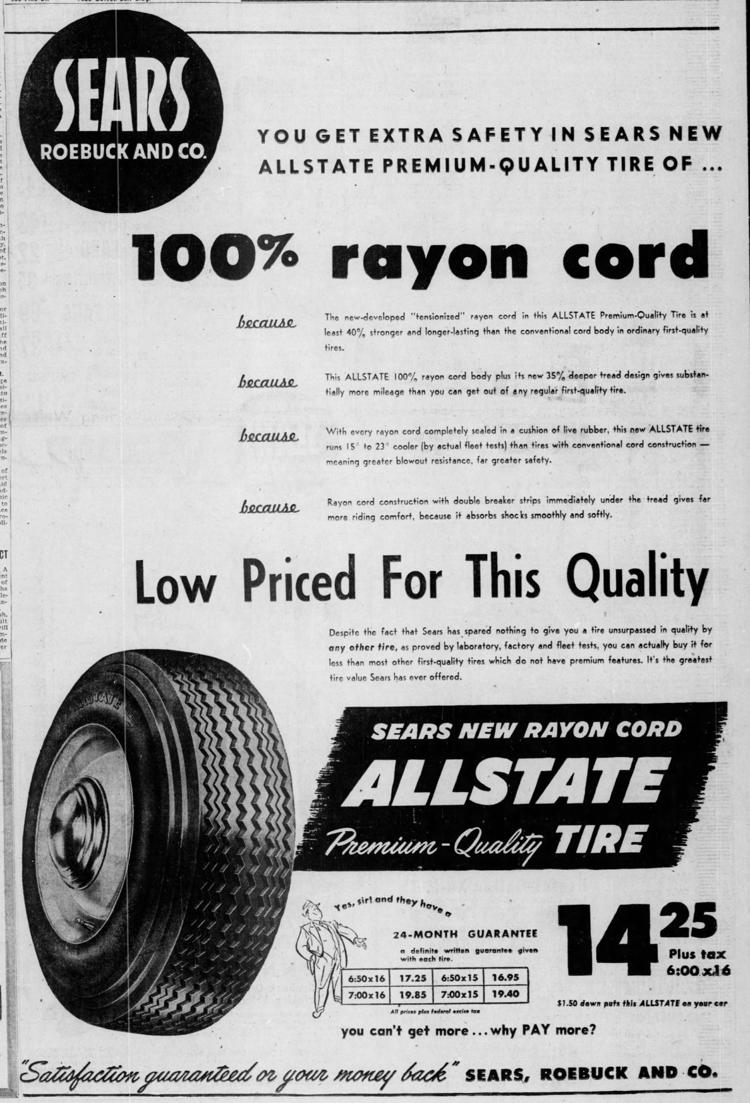 Sears: 1957 photograph
Sears: 1958 advertisement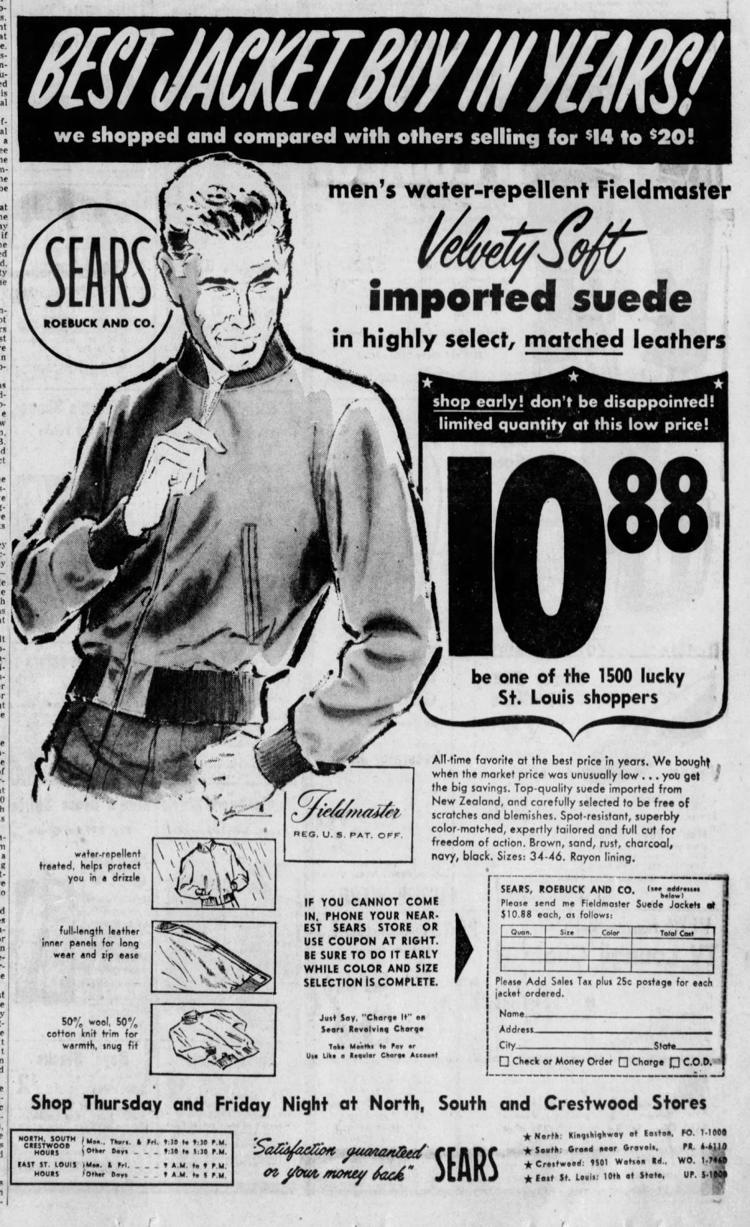 Sears: 1968 advertisement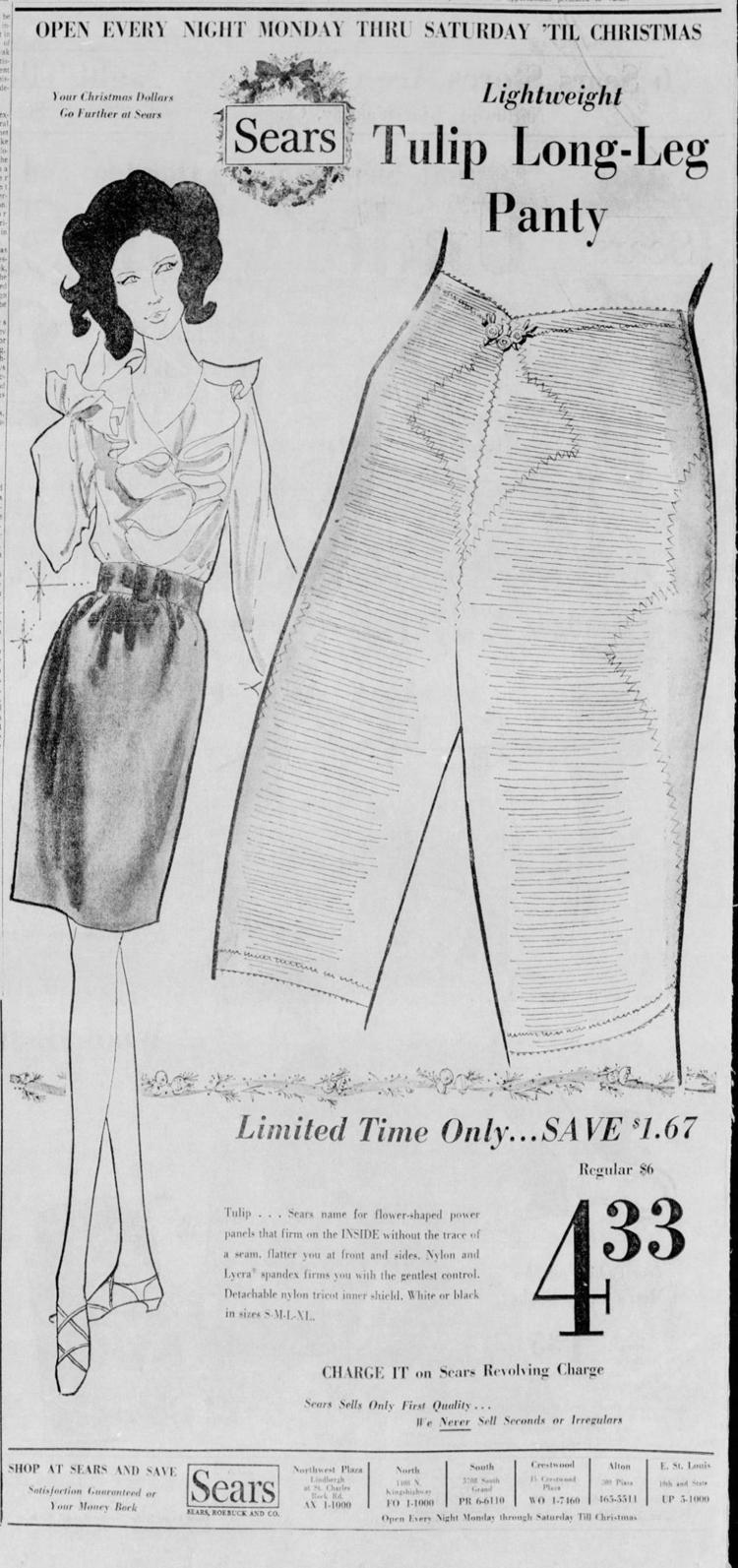 Sears: 1976 photograph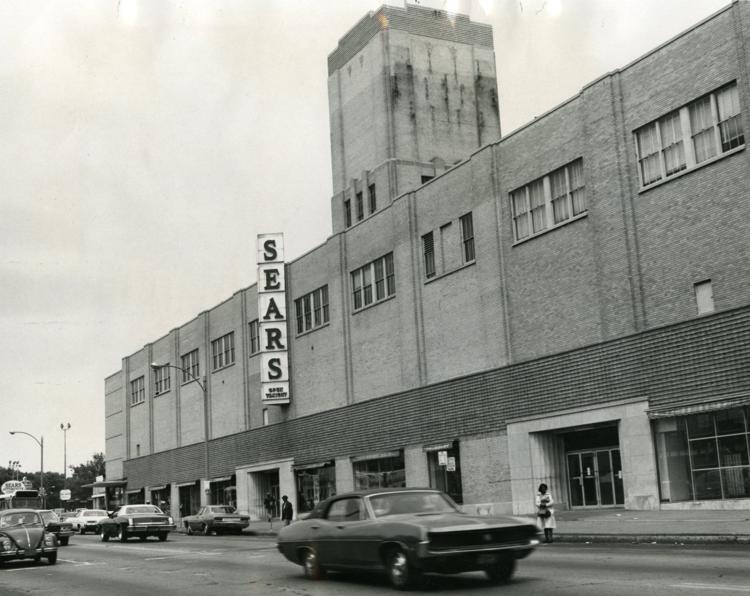 Sears: 1978 advertisement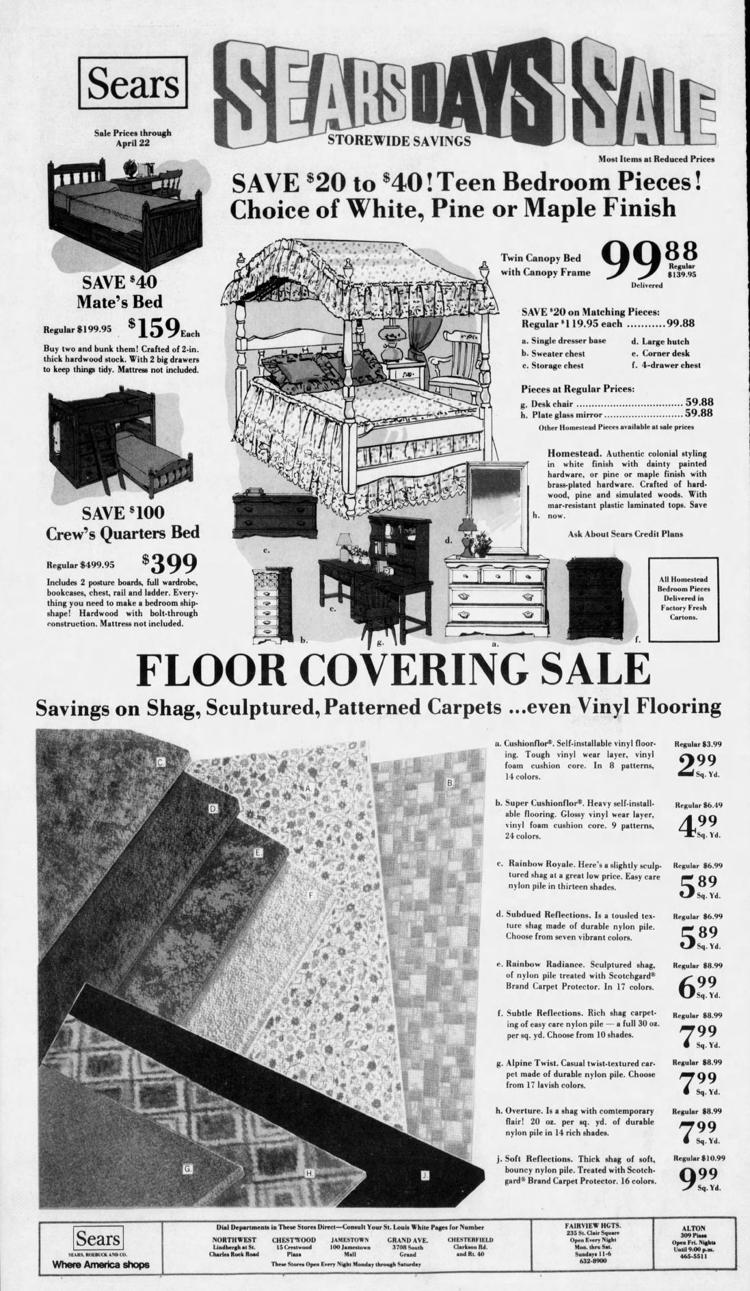 Sears: 1988 advertisement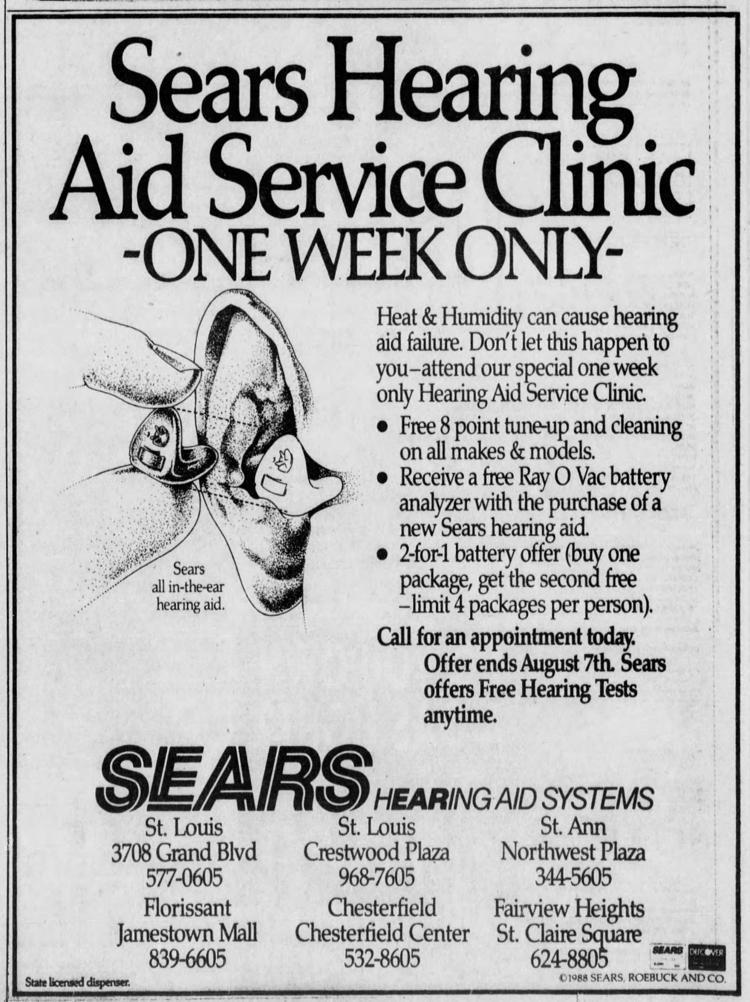 Sears: 1989 photograph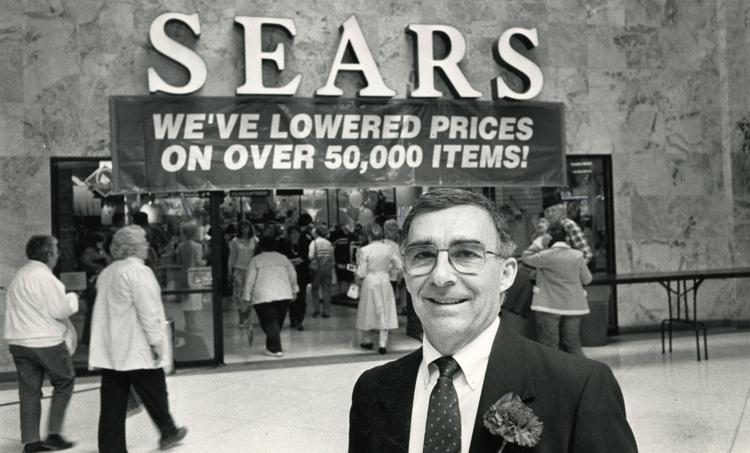 Sears: 1993 photograph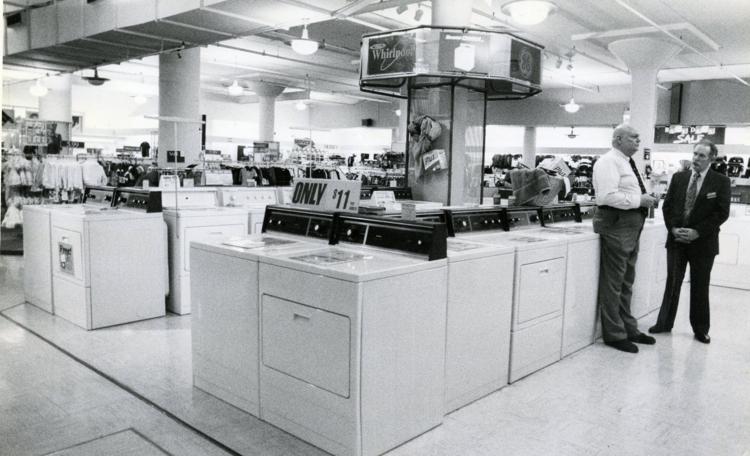 Sears: 1998 advertisement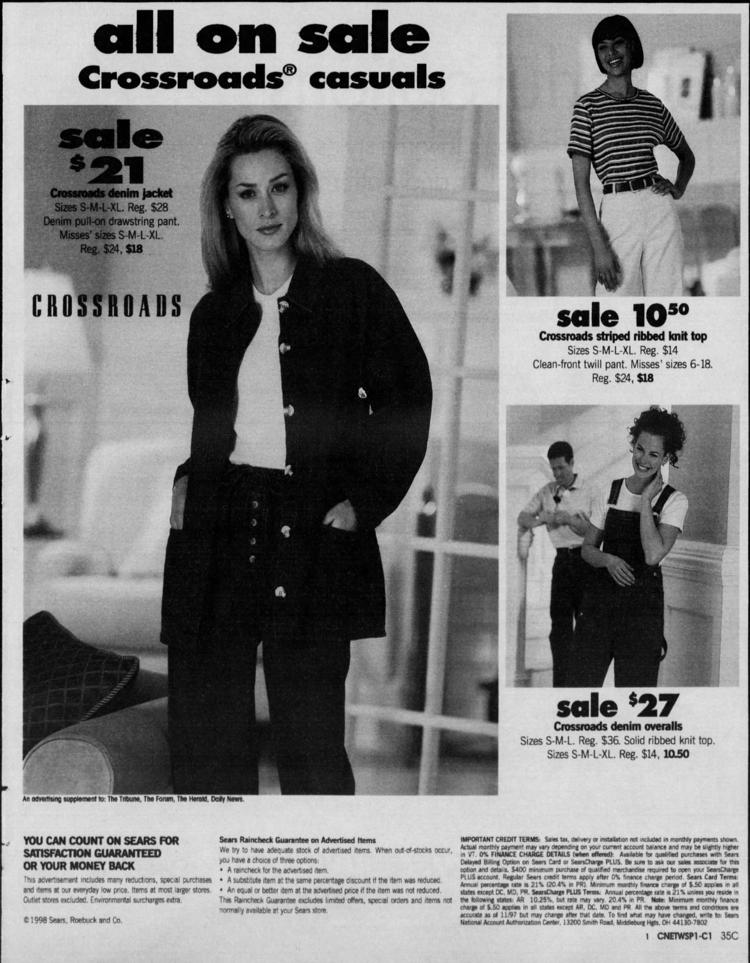 Sears: 2008 advertisement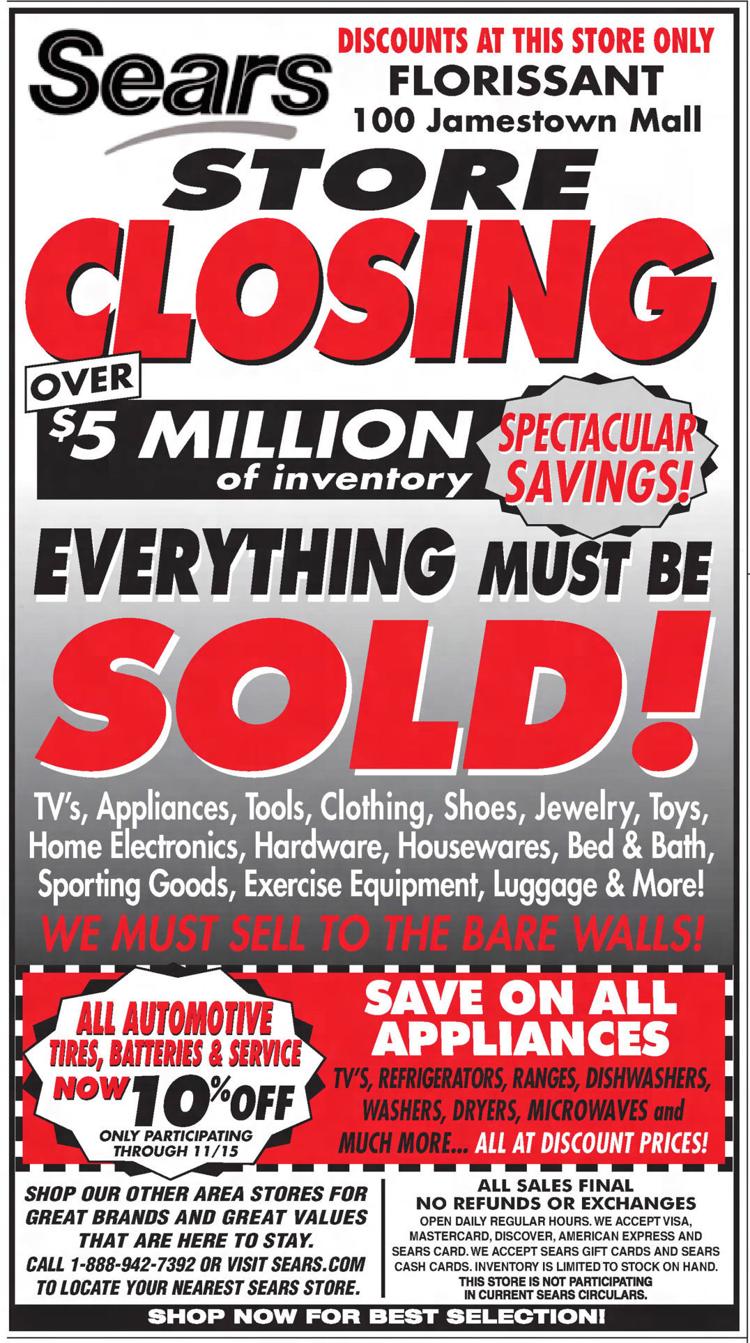 Sears: 2018 photograph