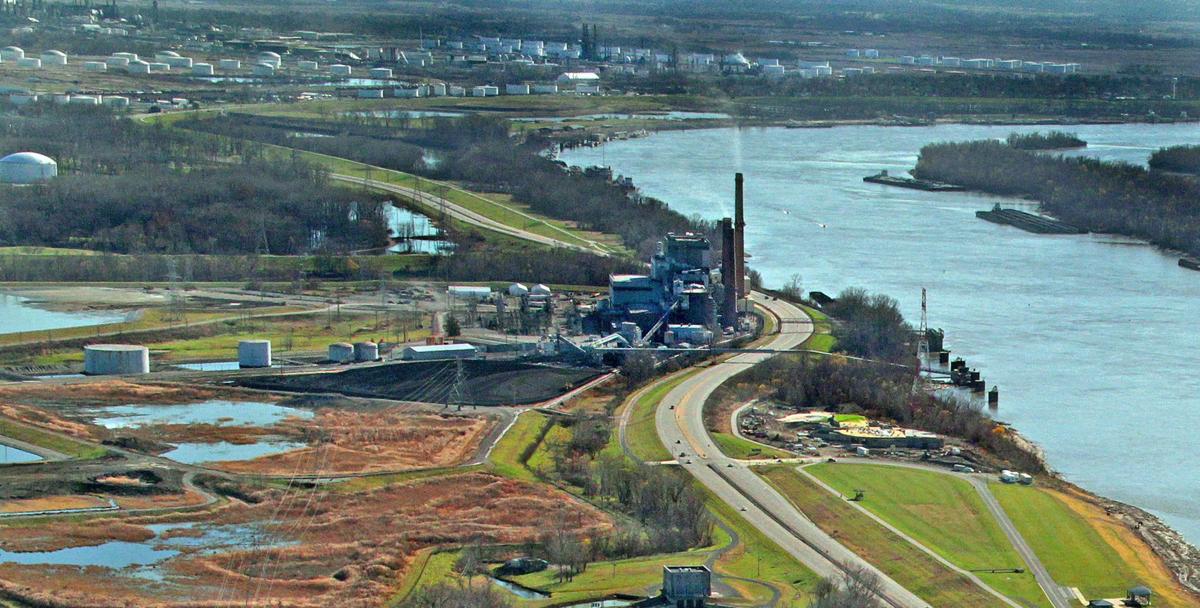 EAST ALTON — A small, private St. Louis company has purchased the coal-fired Wood River power plant here, which closed in 2016, and is working to clean up the site and repurpose it — a possible blueprint for many coal plant turnarounds to come.
Commercial Liability Partners purchased the site last month, and has not released a sale price nor details about future uses.
"The first step in what's going to be a pretty darn long process was just the acquisition of the site," said Tony Zagora, a partner at the public relations firm FleishmanHillard, speaking on behalf of Commercial Liability Partners, which he described as "a pretty small company."
"I think those are questions that they will be able to answer over time," he added.
The Wood River facility, which was run by the Houston firm Dynegy, is far from the region's only site where coal-fired generators face an uncertain future. Dynegy, which was acquired by Texas-based Vistra Energy Corp. in 2017, said earlier this year that 75% of its coal-fired generation across its downstate Illinois fleet is "at risk of being shut down."
Company executives and city officials alike say the riverfront site offers a host of selling points — access to highways, airports and the river.
"It just makes sense to put something there," said Randy Nelson, the treasurer for the village of East Alton. "Just from an infrastructure perspective, it's a great spot."
Plus, power plants have plenty of connectivity and electric transmission access, a coveted resource for facilities that produce or demand lots of energy.
Whatever the site becomes, local officials are eager to get it back into production. The coal plant formerly accounted for about 23% of East Alton's taxable value, according to Nelson.
"Getting that property back in play is incredibly important for us," he said, adding that the village has not offered tax breaks for the redevelopment.
Commercial Liability Partners said it has managed cleanup of more than 10 similar properties in Ohio, Pennsylvania, Illinois, West Virginia and Michigan. One, in Chicago, is being converted into an industrial distribution center.
Not all has gone smoothly: At one Ohio site where the company has worked to repurpose a former coal plant, a dispute arose over taxes the company owed to a local school district — an amount that exceeded $500,000 in 2017, according to the Marietta Times.
Vistra said it only works with or sells to legitimate companies "proficient in decommissioning coal sites."
And Nelson said that local officials in East Alton have had a positive introduction to Commercial Liability Partners.
"They've been very open," said Nelson. "They've been nothing but fantastic to work with."
Commercial Liability Partners said the Wood River site needs remediation, groundwater monitoring, abatement, decommissioning and demolition of the facility and surrounding coal ash ponds.
Although no end buyer of the site has yet been identified, Nelson has heard promising rumblings.
"They said they had interest in the property already," Nelson said.