WEBSTER GROVES — Every week, more than a thousand students, 13 months to 78 years, file through the doors of the St. Louis Gym Centre.
The gymnastics club has been here on West Pacific Avenue for 30 years. It considers itself a steward of its space, spending over $178,000 in the past five years alone to upgrade bathrooms, entries, steps and the ventilation system to cut back on dust from the chalk athletes use.
"It's been a good home for us and a great community that has always supported us," said Executive Director Janine Block.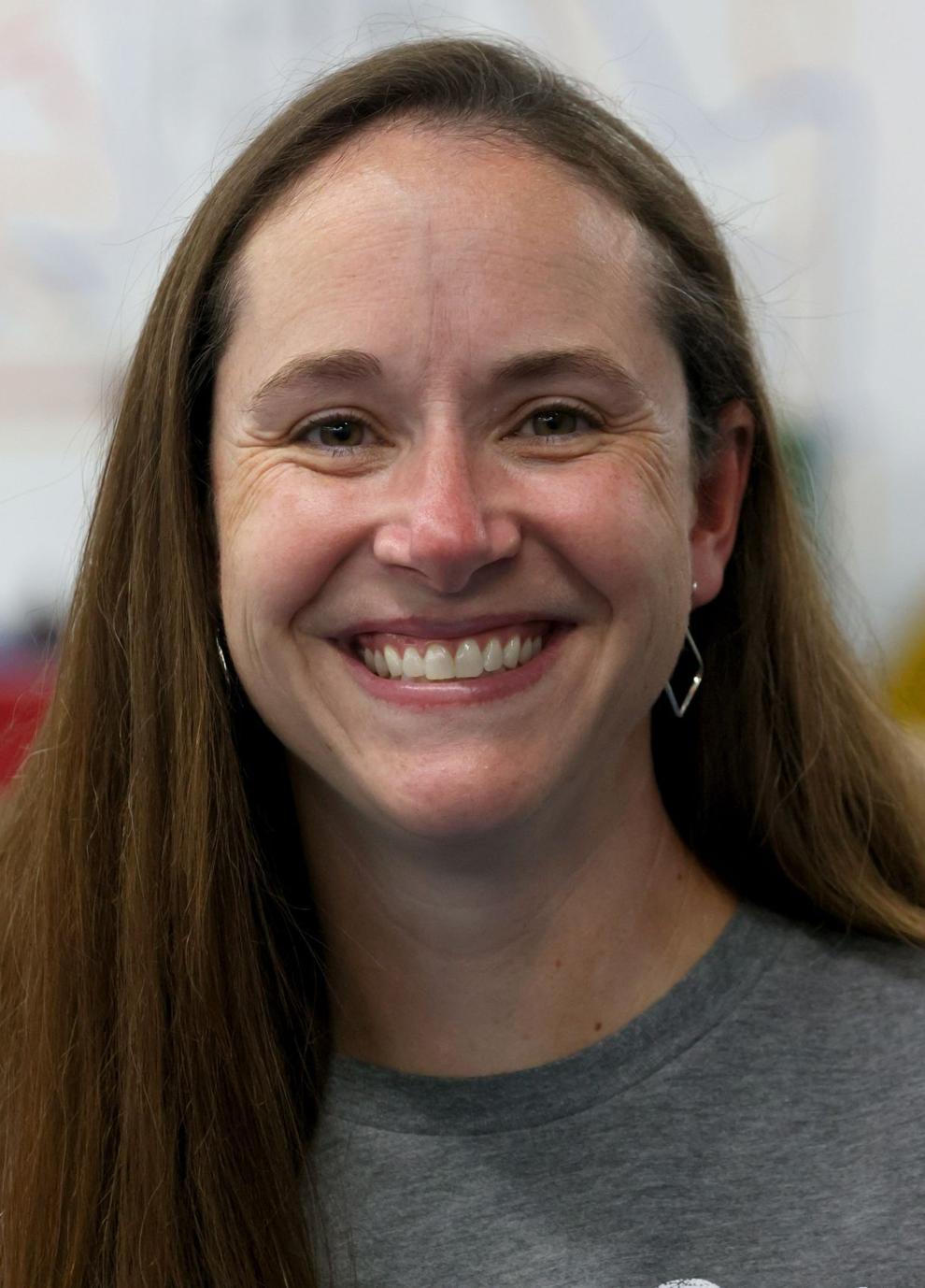 But a $320 million redevelopment now aims to demolish the St. Louis Gym Centre and the block around it. The project, called Douglass Hill, would add hundreds of apartments and condominiums, plus restaurant, office and retail space in this area just north of Webster's bustling business district.
Douglass Hill represents new opportunity to attract more residents — and more tax dollars — for an older suburb like Webster Groves. It is the most ambitious commercial development to go before the city in recent memory, and its scale has divided residents and city officials.
But it comes at a cost: It will displace about a dozen small businesses there now.
"Sleepy Webster isn't so sleepy anymore," said Tony Genovese, a business owner in Douglass Hill's footprint.
Genovese runs his ophthalmic sales business from his West Pacific Avenue building. He's open to selling, if the city council approves the project. But as a Webster resident, he's concerned Douglass Hill will exacerbate traffic congestion — cars already line up at rush hour, especially when hourly trains pass through.
SG Collaborative, a partnership between St. Louis-based developers Green Street Real Estate Ventures and Seneca Commercial Real Estate, wants to build as many as 700 apartments, 100 condominiums, and more than 100,000 square feet of retail and commercial space at the southwest corner of North Gore and West Kirkham avenues. The developers would have to buy the existing businesses, including an apartment complex, to make way for the project. Old Community Baptist Church, a historic Black church on West Kirkham, would remain.
The developers have asked the city for the option to use eminent domain to force property owners to sell, but said they're not sure they'll have to.
That troubles Peter Frane, another business and property owner in the footprint.
"What bothers me is that a judge would decide the value," said Frane, who has lived in Webster since 1964. "I'm not looking to sell but I'd sell for a price of what I think it's worth — emphasis on what I think it will sell for."
Frane also is unhappy with the city. Webster in 2006 identified the area for redevelopment; by doing so, Frane said, it deterred some owners from investing in their property, which then led to conditions that prompted a consultant to deem the area blighted.
"It's a self-fulfilling prophecy," Frane said.
Webster issued a request for proposals to remake the entire site in January 2020. The city picked SG Collaborative that February and has since held at least a half-dozen meetings about the project.
The developers, citing the cost of land acquisition and work to get the site ready for new construction, are seeking $35 million in incentives to make the project economically feasible.
They also need the site rezoned for mixed-use development. A planning commission meeting last week ended in a tie vote, 4-4, with no recommendation issued either in favor or against the project. Commissioner Scott Mueller recused himself.
"You're asking for a rezoning (of) something we've never seen," Commissioner Toni Hunt said during the three-hour meeting that turned prickly at times.
"That's right," said Seneca's Larry Chapman. "At some point you have to decide whether you want to have a change and do the good change brings with it, or you don't want to change."
Block said the St. Louis Gym Centre isn't against change. But she doesn't think her gym, a nonprofit, will find an affordable place in the Webster Groves area. The board looked for a new home six years ago, and couldn't find anything.
She said she has been focused on navigating the coronavirus pandemic. The gym closed for three months during the first quarter of the pandemic, though it offered videos and online classes to help keep students engaged.
"Our kids are why we're here," Block said, "and we're continuing to invest in our program and even our facility for our kids."
Chapman said he's confident the development will reach agreements with all landowners.
The Webster city council meets Oct. 5 to consider the rezoning.