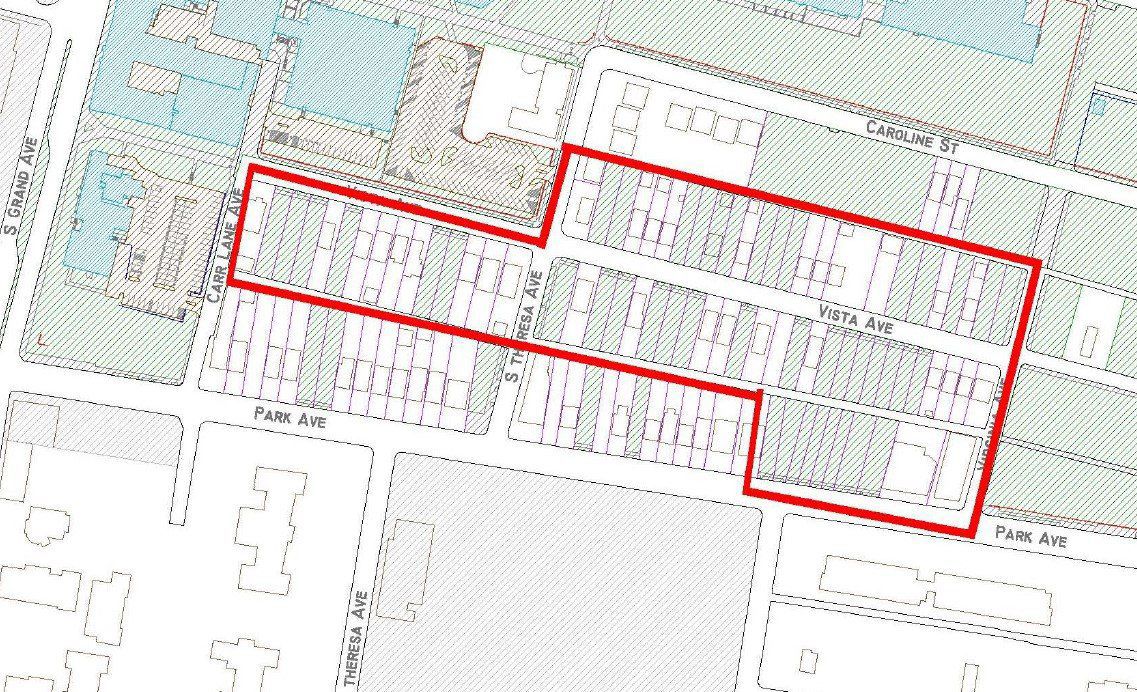 After acquiring dozens of residential parcels over decades in the neighborhood east of its medical campus, St. Louis University is finally looking for builders to fill those empty lots with houses.
The SLU-affiliated St. Louis Midtown Redevelopment Corp and the Gate District West Neighborhood Association issued a request for proposals Friday seeking proposals to build infill, for-sale homes on the 43 lots scattered along Vista and Park avenues.
All the lots won't necessarily be sold to one developer, and the request for proposals says joint proposals to purchase and develop the lots are welcome.
Though SLU and the new redevelopment corporation it formed in 2017 with hospital partner SSM Health will be involved in the process, the university said the Gate District West Neighborhood Association's development committee will vet proposals and select developers. The neighborhood association was re-established after the redevelopment corporation was formed after several years of inactivity, SLU said.
"This partnership exemplifies SLU's commitment to building and strengthening relationships with our neighbors," SLU President Fred Pestello said in a statement.
The RFP says the new homes should be two stories and match the characteristics of the existing historic houses on the streets.
"We look forward to the addition of new homes in our blossoming neighborhood," the neighborhood association's president, Patrick Adegboyega, said in the SLU announcement.
In addition to the scattered residential lots in the area, SLU owns a larger, contiguous piece of land just to the east at the corner of Compton and Park avenues. There are no immediate plans to seek developers for that site, but it is large enough to accommodate a multifamily or commercial development.