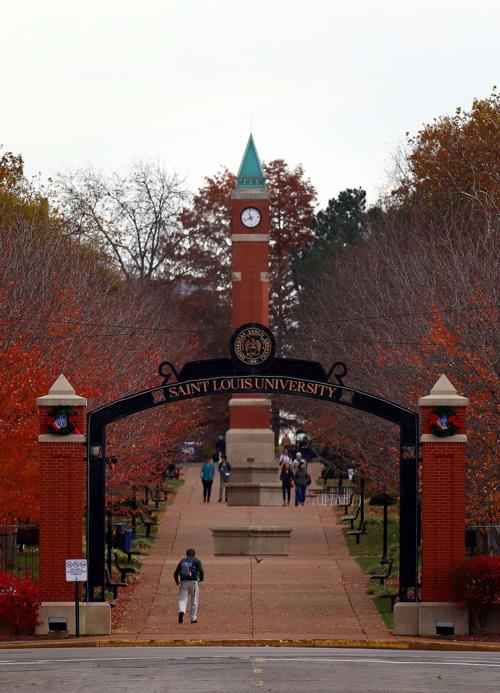 St. Louis University received a $3.75 million federal grant to enhance care for older adults throughout Missouri.
Adults ages 60 and over comprise 22% of the U.S. population, and this number is expected to reach 26% by 2030, according to Pew Research Center. Although older adults often experience unique physical and social challenges, few medical professionals receive extensive geriatric training.
"What I saw was a huge gap in our medical care, and it still is a huge gap," said Dr. John Morley, professor at SLU and co-investigator on the grant.
According to Morley, older adults often experience frailty, anorexia, muscle weakness and cognitive impairments such as dementia and depression. Older adults also spend more time alone relative to younger adults, which can lead to feelings of social isolation. While many of these symptoms are treatable, effectively caring for older adults often requires a dedicated approach.
"We need to make sure that the current and future generations of health and social service professionals have the skills and the knowledge that they need to provide optimal care for older people," said Marla Berg-Weger, executive director of SLU's Gateway Geriatric Education Center (GEC) and co-investigator on the grant.
The education center aims to improve care for older adults by developing educational resources for medical professionals across Missouri. In 2015, the GEC received a $2.5 million grant through the Geriatric Workforce Enhancement Program of the U.S. Department of Health and Human Services. This funding was used to develop a rapid assessment to screen older adults and build partnerships with institutions across Missouri, including CareSTL Health, University of Missouri School of Nursing, and Perry County Memorial Hospital.
With another five years of funding through this federal program, the GEC will continue geriatric education programs and launch new initiatives.
The GEC's education programs focus on teaching medical students, residents, fellows and other practitioners how to assess geriatric patients and implement effective treatments.
Cognitive stimulation therapy (CST) is a non-pharmacological intervention for people with dementia or other cognitive impairments. During a CST session, a moderator guides eight to 10 people in a group discussion. Each session focuses on a single topic and starts with something that happened in the past. For example, the moderator shows a picture of a Ford Model T and asks participants whether they can identify it and whether they have memories associated with it. Then the moderator moves forward in time, using different examples to engage participants in the discussion.
According to Morley, people with cognitive impairments can remember things that happened a long time ago but struggle to recall recent events. CST helps establish a link between the past and the present in a way that supports mental function.
CST also provides opportunities for social interaction, which helps address loneliness and social isolation. "They have formed friendships, they are much more outgoing, it improves their concentration, focus, just their overall quality of life," said Janice Lundy, director of social work and geriatric care management at Perry County Memorial Hospital.
The CST program in Missouri started five years ago, and Perry County Memorial Hospital now runs 16 CST sessions each week.
Exercise programs are another critical component of older adult care that will continue to be supported through the new grant. Morley developed Dancing With the STARFS, where older adults dance with staff members at care centers, and Bingo-cise, which combines physical activity with bingo.
Engaging in physical activity helps reduce frailty and muscle loss that commonly occurs in older adults. "If we put in a long-term exercise program, people stop falling as often and they're also not afraid of falling, so they're more active," said Morley.
This federal funding also allows SLU to launch new initiatives.
One new program aims to increase community awareness of cognitive impairments, especially dementia. "People who have dementia are particularly vulnerable to scams," said Berg-Weger. By working with mayors around Missouri, SLU plans to create more age-friendly communities. This awareness spans all aspects of community engagement from first responders and law enforcement to bank tellers and grocery cashiers.
A telehealth program is also being developed for older adults, particularly in low-income or rural areas where access to medical professionals can be limited. iPads will be rented to older adults so they can participate in regular meetings with their doctors. According to Morley, consistent access to care and opportunities for social interaction help prevent many of the challenges that arise as people age.
Circle of Friends is another program that will help address social isolation in older adults. Groups of 12 to 14 people will get together each week to discuss various topics. The goal is to spark a conservation beyond the scope of their daily interactions so everyone can participate. By bringing up something new, Circle of Friends aims to create a more inclusive environment not just among older adults but also in their broader communities.