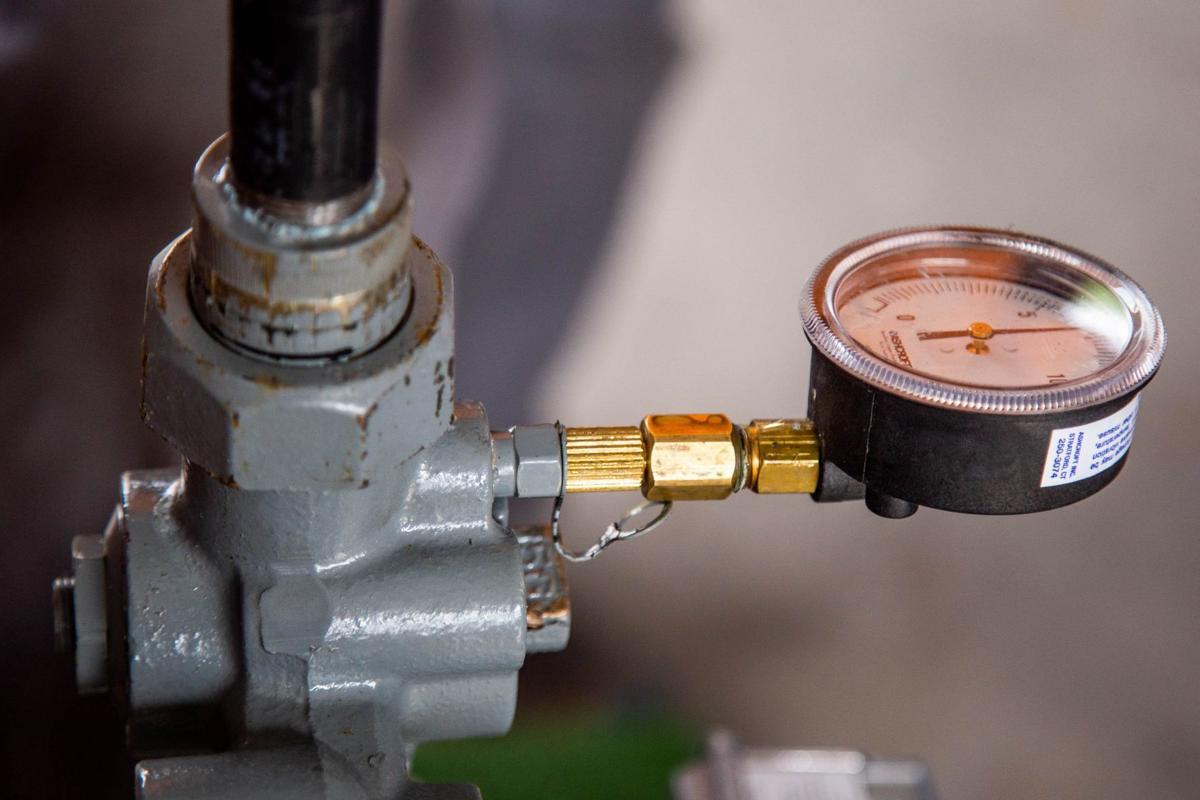 ST. LOUIS — The St. Louis-based natural gas company Spire canceled its Wednesday earnings call, sending its stock tumbling, after a state appeals court ruled that the company improperly collected at least $4 million from ratepayers.
The Missouri Western District Court of Appeals ruled on Tuesday that Spire collected unjustified surcharges tied to pipeline replacement efforts — including for relatively new plastic pipes that "are not worn out or in a deteriorated condition," the ruling said.
The court ordered Spire to refund the money back to customers. 
Late on Tuesday, Spire announced it was canceling its earnings call to "assess the impact" of the ruling.
By day's end Wednesday, its stock fell almost 6% to $75.54.
"The prices just got killed today," said Ray Saleeby, president of the Saleeby and Associates investing firm in Creve Coeur and a Spire shareholder. "That announcement caused, I think, undue concern."
Spire serves 1.7 million customers across Missouri, Mississippi and Alabama, touts itself as the country's fifth-largest publicly traded natural gas company and boasts an enterprise value of $6 billion.
Tuesday's rulings settle a multiyear legal saga that spans three separate court cases from 2016, 2017 and 2018. A core part of the dispute was whether Spire was allowed to charge for the replacement of plastic pipeline. Regardless of whether those pipes needed to be replaced, opponents argued that Spire improperly charged ratepayers. The company used an Infrastructure System Replacement Surcharge, or ISRS — which enables utilities to start to recover costs more quickly than waiting for traditional regulatory approval.
The appellate rulings say Spire must refund at least $4.1 million, according to state officials in the Missouri Office of Public Counsel, which advocates for consumers in legal cases that involve monopolized utilities, such as Spire.
Other amounts that may need to be refunded are still being determined, office representatives said.
"It's not really a question of whether or not the plastic pipes need to be replaced," said John Clizer, senior counsel for the Office of Public Counsel. "The question is really just, is it ISRS-eligible? That's what this case has come down to."
It is not clear how Spire customers will be repaid. It could happen through a rate adjustment, but that method of returning the money may be argued by other parties, Clizer said.
Spire plans to reschedule its earnings call for early next week, public communications manager Raegan Johnson said in an email. She said the company postponed Wednesday morning's earnings call "in order to have time to assess the impact of yesterday's court rulings."
She said Spire is authorized to charge ratepayers for the new piping, and that the appellate decision had more to do with the timing of those charges.
"Rest assured that, regardless of court rulings on timing — which we are appealing — Spire will continue to replace aging infrastructure and put safety first for customers and communities, every day," she said. 
Analysts said Spire's decision to cancel its earnings call added to the uncertainty.
"That's probably causing this disproportionate drop," said Andy Smith, a senior analyst for Edward Jones who tracks energy utilities.
Saleeby agreed: "That's why it spooked investors."
Still, Smith said, he figured some investors were also worried about additional refunds.
Daily updates on the latest news in the St. Louis business community.