Mobile payments company Square is hosting a grand opening Tuesday night for its office in the Cortex innovation district in the Central West End, opening its doors to St. Louis entrepreneurs and business leaders.
Square was co-founded in 2009 by two St. Louis natives, CEO Jack Dorsey and Jim McKelvey, owner of the Third Degree Glass Factory on Delmar Boulevard. McKelvey turned to his friend Dorsey, a co-founder of Twitter, to help develop an easier way to process credit card payments for his glass business.
"Jack and I didn't know what we had," said McKelvey, who greeted visitors at Square's open house. "What we knew very clearly is that I as a small merchant had a problem accepting a payment. We didn't know that millions of people had the same problem."
Square, which went public last November, has grown its services beyond its credit card readers to include iPad point-of-sale stands and access to capital for small businesses.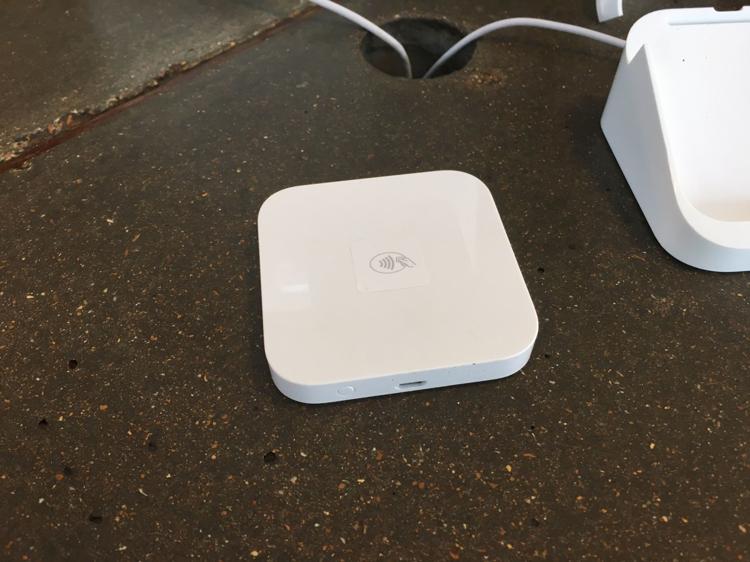 Square previously had a small local office with a handful of employees but opened its permanent St. Louis office at 4240 Duncan Avenue in Cortex last fall that will ultimately employ 200 people. The company already has hired a it 150 people locally and St. Louis is Square's largest office outside of its headquarters in San Francisco.
St. Louis was chosen for the office because of its deep pool of prospective hires. "We're finding so many great candidates here," said Kimmy Radich, Square's support lead for the St. Louis office.
Square recently started a three-month apprenticeship program with seven individuals selected in partnership with the St. Louis Agency on Training and Employment, a governmental department of the city of St. Louis. The apprenticeship program that provides on-the-job training for technical support jobs is similar to ones at Square's San Francisco and New York offices.