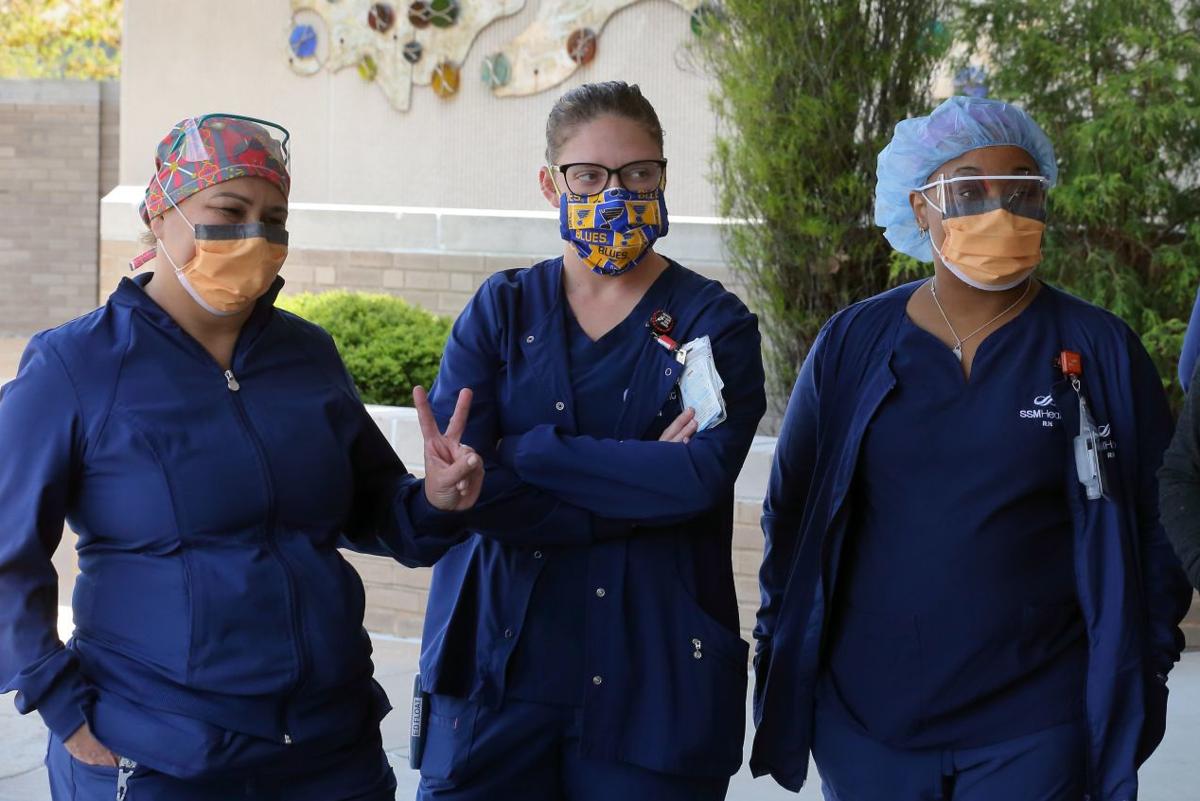 ST. LOUIS — SSM Health will furlough about 2,000 employees systemwide, or about 5% of its workforce, as it contends with reduced patient volumes during the COVID-19 pandemic.
The furloughs are unpaid and expected to last 13 weeks, but employees could be brought back to work sooner, SSM said in a statement. Other employees will have reduced hours.
The health system has sites in Illinois, Missouri, Oklahoma and Wisconsin.
During the coronavirus pandemic, hospitals have canceled nonurgent procedures in order to preserve supplies and limit the risk of exposure for patients, employees and visitors. So while some hospital departments have seen spikes in visits due to COVID-19, other areas have been effectively shut down due to the cancellation of procedures.
SSM volumes have declined by about half across its four-state system, according to a press release announcing the cost-cutting measures.
The system has frozen executive compensation, and placed a hold on hiring for noncritical positions.
Furloughed employees will continue to be employed by SSM and can return to their jobs at the end of the furlough period, the health system said in a statement. SSM will cover health benefits for furloughed employees.
SSM also plans to provide one-time assistance for employees returning to work if they aren't reimbursed for their full base pay through government unemployment programs, according to the release.
The furloughs are expected to begin next week, according to SSM spokeswoman Stephanie Zoller. The system did not release the number of employees who will be furloughed in the St. Louis area.