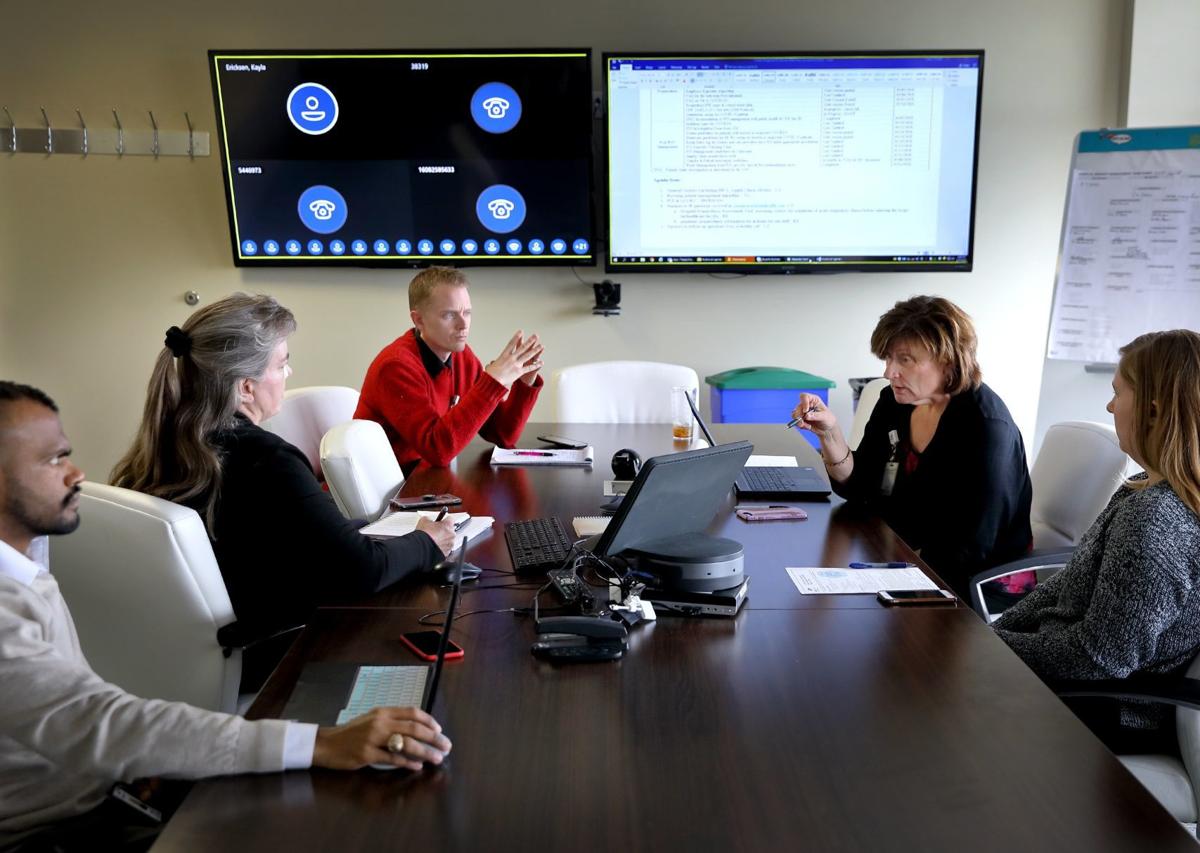 ST. LOUIS — SSM Health and St. Louis University, in response to the new coronavirus pandemic, are accelerating a program that brings former nurses back into hospitals.
The program typically takes four weeks, but during the COVID-19 pandemic, it has been condensed to just two. It is a way to increase the medical workforce during the crisis, but it is also part of long-term efforts to address a shortage of nurses.
"Our hope is to be able to support and provide additional resources during the pandemic … and then to hopefully make a relationship with somebody who wants to then stay on and be a nurse long term for us," said Amber Wood, SSM Health's director of learning and development.
There was a 10% vacancy rate for staff nurse jobs in Missouri in 2018, with nearly 3,800 empty positions, according to an annual workforce survey conducted by the Missouri Hospital Association.
During the pandemic, officials across the country have been asking retired and inactive health care workers to step back into hospitals. Doctors and nurses have been answering the call, returning to the field and coming out of retirement as COVID-19 cases multiply. Some medical schools have even decided to allow students to graduate early.
The program through SSM and SLU launched in 2017, as a way to refresh registered nurses' knowledge and skills before returning to work with patients.
"If you've been out of practice for 10 years, even a thermometer works differently than it did five years ago," Wood said.
The next session is scheduled to begin on Monday. April 20. The first round will be capped at 10 participants, but the program will expand if there is demand for future sessions, Wood said.
Nurses receive hourly pay during the program, the amount depending on experience.
During the first week, four eight-hour days will be dedicated to virtual learning about a range of topics from hand hygiene and health assessments to administering medications. The Friday of the first week will be in-person training.
In the second week, participants will be mentored by experienced nurses.
Normally, participants are ready to work independently after they finish the program. But given the extraordinary circumstances, Wood said, nurses who complete the two-week program will work in partnership with nurses in the field.
The recruits will work at SSM Health DePaul Hospital, SSM Health St. Joseph Hospital in St. Charles and SSM Health St. Louis University Hospital.
The program is also available for nurses in Oklahoma, who will be placed at SSM Health St. Anthony Hospital in Oklahoma City and SSM Health St. Anthony Hospital in Shawnee, Oklahoma.
When the COVID-19 crisis subsides, if the nurses want to continue working, they will go through the normal SSM orientation process.
"Once this all settles down, we know that we are still going to have a need for more nurses," Wood said. "Nationally, everybody's experiencing a nursing shortage."