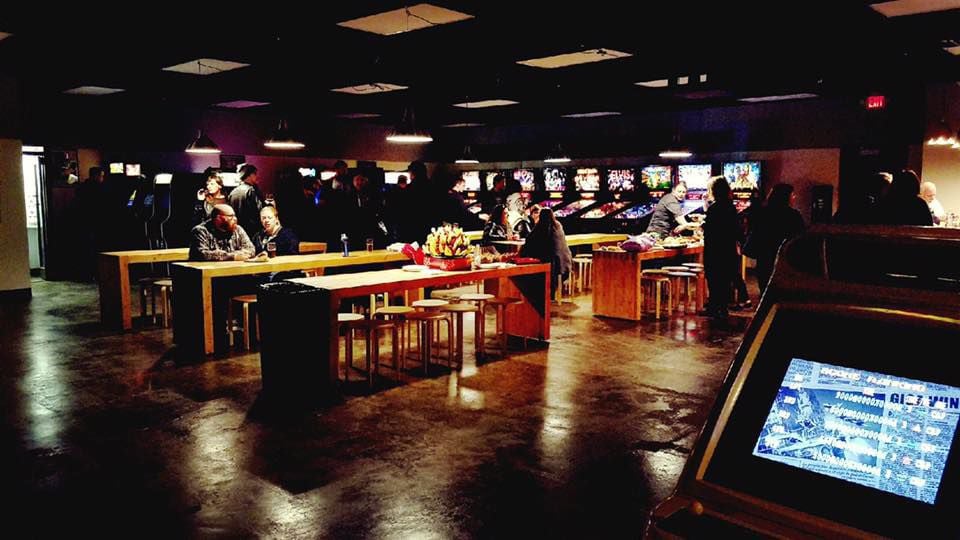 Two Plumbers Brewery + Arcade, the St. Charles microbrewery named for Nintendo's famous brothers, Mario and Luigi, is expanding with a new facility that will enable the brewcade to increase its production capacity more than six times over.
The owners of the brewery said they've acquired a new building about a mile-and-a-half southwest of their current facility at 2236 First Capitol Drive. The new space, located at 751 Friedens Road, will help them keep pace with demand.
Robert Schowengerdt, co-owner of Two Plumbers, said the brewery produced 150 barrels of beer last year. The new facility will allow them to make up to 1,000 barrels annually, though this year the brewery is on pace to make about 200 barrels.
"We also plan to do something a little different at the new building," he said. "We will have a taproom with games that is only available for private events. We get a lot of request for private events, anything from wedding receptions to corporate parties and fundraisers. We don't like to close our current spot to the public. ... Having an event space just down the road will let us have it both ways."
Schowengerdt said the new space, which is next door to the St. Louis Distillery, should be open in the spring of 2019.
Two Plumbers plans to continue using its small two-barrel brewhouse to make small batch beers, and possibly ciders, at its current facility.
Two Plumbers was founded in March 2017 when Schowengerdt, of St. Charles, partnered with John Simon of St. Peters. Schowengerdt loved arcade games, and Simon loved homebrewing and had some professional brewing experience. Both men — an animator and a microbiologist, respectively — had at the time been laid off from their jobs and put their heads together to come up with a new business plan.
New breweries typically have been located in the city of St. Louis' limits, but have gradually spread outward in all directions.
Several new craft breweries opened in St. Charles County over the last few years, including Third Wheel Brewing, Friendship Brewing and Good News Brewing Co., as well as Two Plumbers.