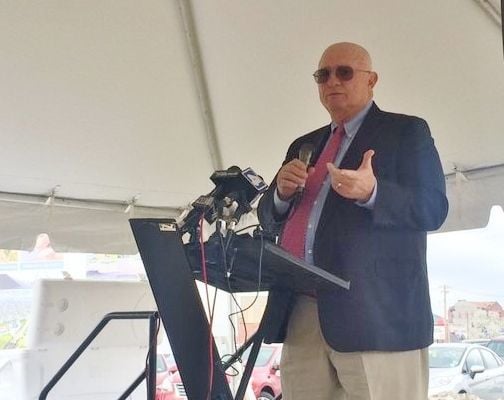 A St. Louis Board of Aldermen committee narrowly advanced on Wednesday a key piece of a financing package for the first phase of Paul McKee's long-awaited NorthSide Regeneration project.
The 4-3 committee vote advances bills that would authorize $2.8 million in tax increment financing assistance for a gas station and a grocery store near the corner of Cass Avenue and North Tucker Boulevard.
Included in the package is a Community Improvement District, a special taxing district that can be established by property owners to levy property and sales taxes to fund projects.
The financing package is the first phase of McKee's massive NorthSide TIF established in 2009 and reapproved in 2013 following court challenges that went all the way to the Missouri Supreme Court. The overall district encompasses 1,500 acres and could authorize more than $350 million in tax increment financing.
This first phase of financing was approved earlier this summer, generating some debate among aldermen. The latest action adds the CID to the package. Part of the CID revenue will help pay off the TIF notes, a combination many developers in the region utilize. TIFs redirect new taxes generated within their boundaries to help finance development.
"We are taxing people more who have less," Alderman Megan Green said.
Food purchased with food stamps or EBT cards can't be taxed, McKee replied. The grocery store will be a GreenLeaf Market run by Good Natured Family Farms, a farmers group that provides fresh food from small family farms around the Kansas City area. Financing is lined up, and construction should begin next month, he said.
The store will be funded in part with a $10 million U.S. Department of Agriculture grant as well as New Markets tax credits and brownfield tax credits. The overall construction cost is estimated at $19 million.
"The people in my ward deserve something as simple as a grocery store," said Alderman Tammika Hubbard, who is sponsoring the bill for McKee.