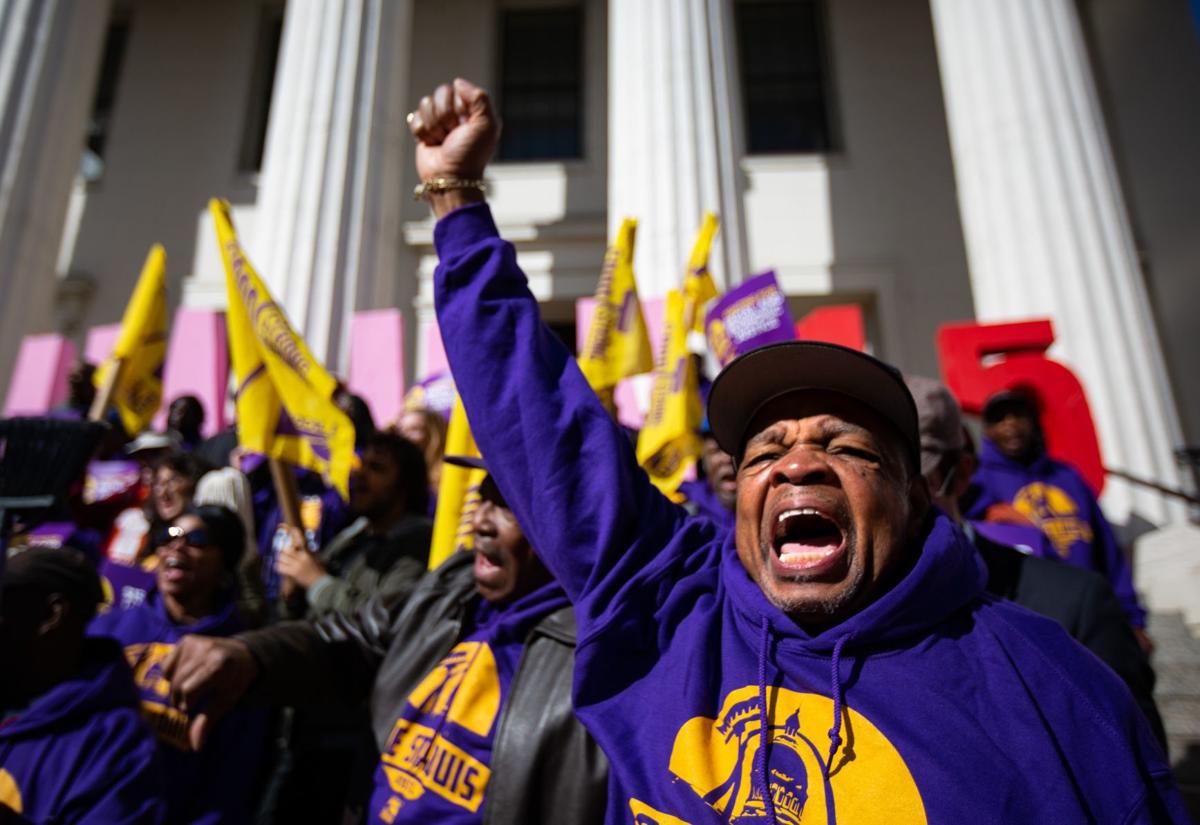 ST. LOUIS — City aldermen on Friday threw their support behind area janitors seeking a wage of at least $15 an hour.
As the janitors' union continues negotiations with metro-area cleaning contractors, the Board of Aldermen voted unanimously for a resolution urging regional, civic and business leaders to commit to paying janitors and other workers that amount or more.
"The goal of $15 an hour will enable working people to lift their families out of poverty, strengthen our communities and facilitate equitable, inclusive growth across racial and geographic divides," said the resolution. The lead sponsor was Sharon Tyus, D-1st Ward.
Before the board's weekly meeting, about 50 people including some janitors held a rally in the City Hall rotunda. The event, the latest in a series of rallies, was organized by Local 1 of the Service Employees International Union.