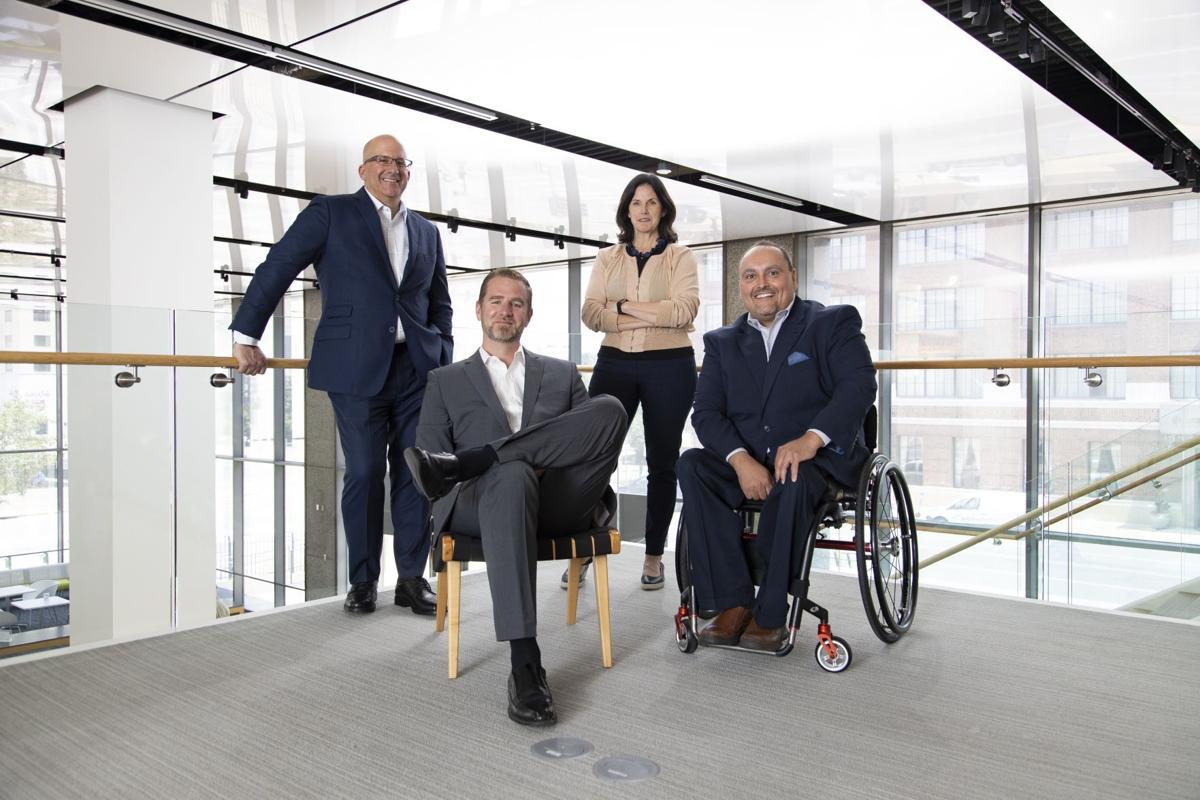 ST. LOUIS — Architecture firm HOK has named Tony Raya as its new technical principal and Angelo Arzano as managing principal.
Raya joins Arzano, Margaret McDonald and Eli Hoisington on the firm's leadership team. He joined the downtown St. Louis company 21 years ago, most recently serving as senior project architect. Raya is expected to help expand the firm, company executives said.
Arzano has been technical principal for nine years. He will focus on St. Louis operations, partnerships and collaboration opportunities. He also will help with business development and positioning for large-scale project pursuits.
"We're thrilled to draw on our own pool of talented people to fill these positions from within the firm," HOK Chairman and CEO Bill Hellmuth said in a statement.
HOK has worked on a variety of local projects, including several developments at Cortex innovation district and the new Major League Soccer stadium in Downtown West.