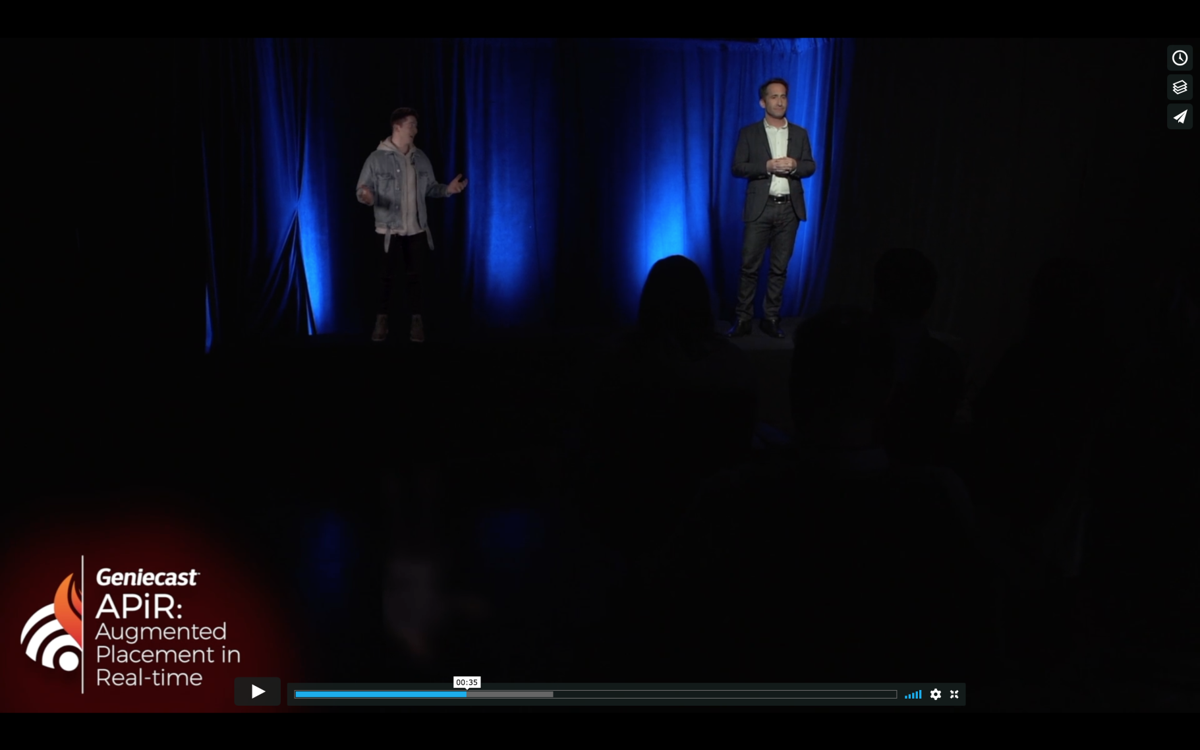 Since launching in 2016, St. Louis videoconferencing startup Geniecast has grown steadily. Sales have increased, as has the number of "Genies" — notable speakers such as business leaders and innovators — available to be booked for virtual Skype-like presentations via the company's website.
Now, Geniecast is adding a new dimension to its videoconferencing offerings.
The company's new Augmented Placement in Real-Time technology, or APiR, creates a 3D, hologram-like image of a speaker. Both the speaker and the audience are able to see, hear and talk to each other in real time.
Over the past few decades, holographic technology has gone from science fiction — think Princess Leia's plea to Obi-Wan Kenobi — to fact. In 2012, concert-goers at the Coachella Music Valley and Arts Festival witnessed a 3D re-creation of the late Tupac Shakur perform alongside Snoop Dogg. In 2017, French presidential candidate Jean-Luc Mélenchon campaigned in multiple places at once when he used hologram technology to beam his likeness to several different French cities.
Geniecast founder Keith Alper said that although holographic-type virtual appearances had been done before, "most everything had been pre-recorded. We're the first people to do it live and interactive."
Alper said that Geniecast's growth was partly due to the fact that everyone involved benefits: Clients save on logistical costs such as travel and setup, and speakers are able to find new channels for their brand more easily.
"We want to be a market maker, with content, payment and technology all bundled together. We want to make it easy. We sell easy," Alper said.
He said that the types of speakers available through Geniecast included influential CEOs, entrepreneurs, innovators, authors, journalists, and even artists and athletes. Apple co-founder Steve Wozniak is on the platform, and a past event featured Australian computer programmer Julian Assange, best known as the founder of the online restricted document publisher WikiLeaks.
"It's not just one category, it's everything," Alper said. He said that the event featuring Assange some years ago was what spurred the thought behind the company's creation: Why can't people participate digitally?
As the company continues to grow, Alper said, he remains committed to St. Louis as a headquarters. He also said he was excited about the opportunities for Geniecast's technology in education.