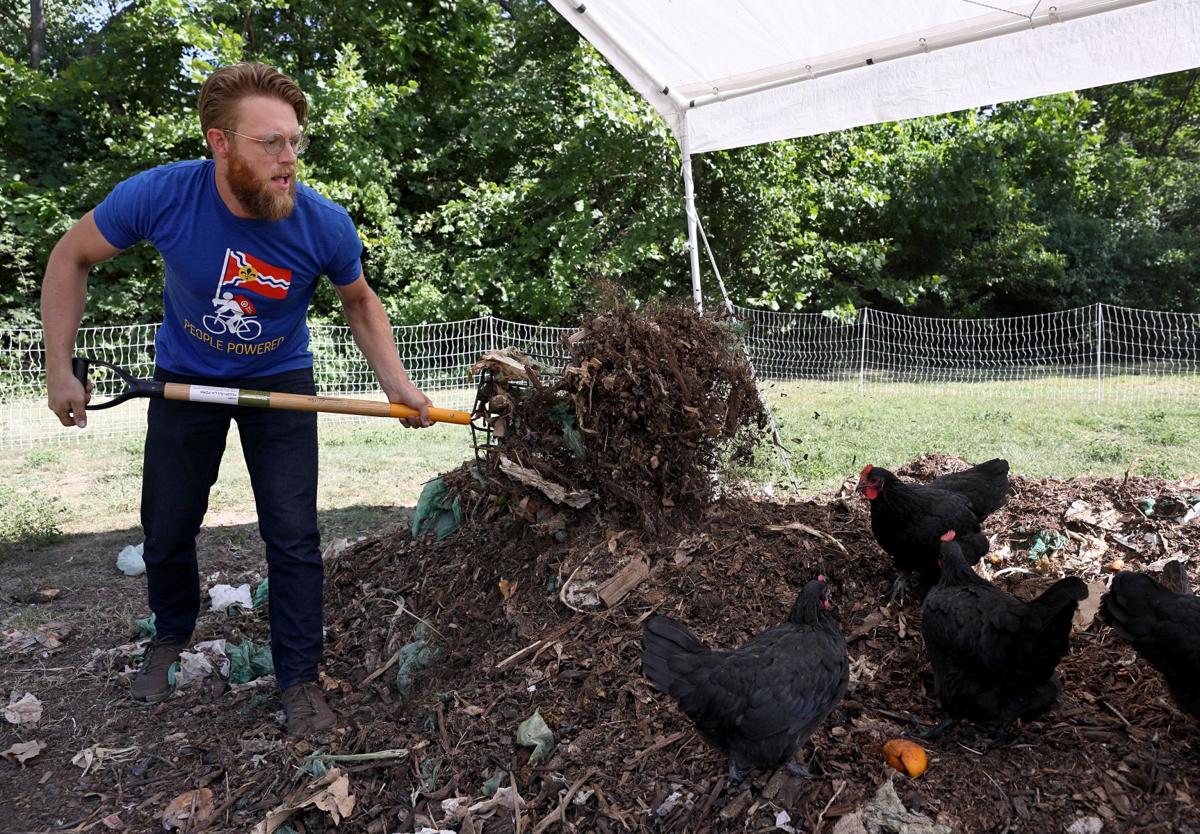 Being environmentally conscious is important to Peggy Morris, and she's always done the basics, such as recycling glass or plastics.
But composting is another matter for Morris, of the Central West End.
"I've had plenty of opportunity and larger yards to compost in, but I just never really thought of doing it," she said. "But I just hate putting things down the garbage disposal all the time."
She's not alone. A study from the National Waste & Recycling Association found approximately two-thirds of Americans don't compost at home, but would be open to doing so if it were easier.
Perennial City Composting, a six-month-old startup in St. Louis, is doing most of the heavy lifting for Morris.
Perennial City, started by husband and wife Tim Kiefer and Beth Grollmes-Kiefer, provides customers within the city of St. Louis, Clayton and University City a composting bucket and then picks up the compostable materials on a weekly or biweekly schedule.
The subscription-based service ranges from $20 a month to $30 a month. The Kiefers turn the scraps into clean compost and return some of that to its customers if they desire.
"It's a way that I can feel like I'm contributing to what needs to be done in this world," Morris said. "It's an easy way to recycle something else, instead of it being thrown away."
Kiefer said a majority of Perennial City's subscribers are doing it to be more environmentally conscious, and not necessarily to see the return of clean soil that could supplement a garden.
"Most of our customers just want to be less wasteful, and if they can get back some compost, they appreciate it. But once you start seeing how much you're not throwing away, it's hard to go back," he said. "People feel icky about throwing a banana peel in the trash."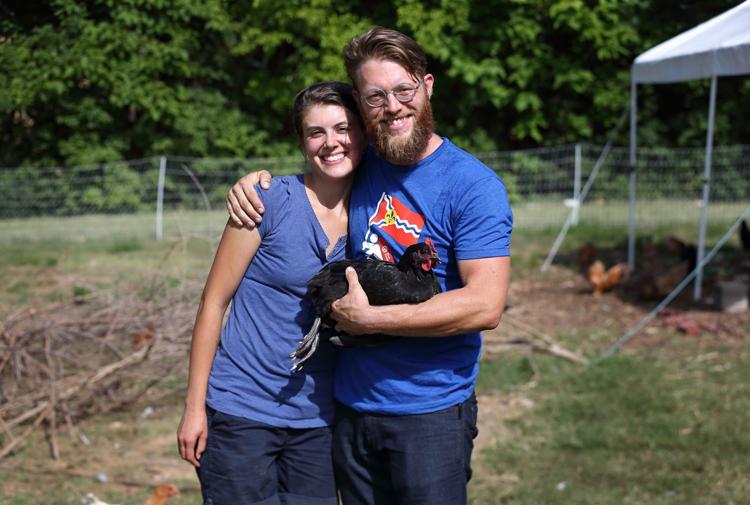 The Kiefers met half a decade ago while Beth was a student at St. Louis University. They struck up a relationship and realized they were both passionate about urban agriculture. Tim Kiefer would go on to start a bicycle-delivery service called the Food Pedaler, while Beth became a registered dietitian.
But they'd always entertained the idea of starting their own urban ag venture, which they did after they stumbled upon an article detailing a similar business model in Phoenix.
"We realized that was the ticket, so we started brainstorming last fall and this year started hitting it hard," Kiefer said.
Perennial City began with just a few customers, but it has quickly grown its client base to more than 100. Those customers are generating approximately 1,750 pounds of compostable material per week, or nearly 50 tons per year when annualized.
Compost, according to the U.S. Composting Council, is produced as oxygen-breathing microbes transform raw materials into stable soil conditioner. The process can take up to six months. But the result is a product that can improve a soil's physical and biological structure.
All the compostable scraps collected by Perennial City are sent to a 2.5-acre plot they recently acquired from the city of St. Louis in the Visitation Park neighborhood, just north of Forest Park. There, Perennial City already has six mounds of soon-to-be clean compost, which, minus the portion given to customers, will be used to grow crops.
The goal is to have a commercial garden producing vegetables and eggs — Perennial City's composting process includes a flock of chickens that help fertilize the materials — that could also be sold to its customers.
"We're already going to their house every week, and next year, we could add veggies and eggs to that subscription," Kiefer said.
The volume of compost Perennial City is growing also figures to grow.
Expansion plans are already in place to offer the compost-pickup service in Kirkwood, Brentwood, Webster Groves and Glendale. More areas of the St. Louis region could be added depending on demand.
Pizza boxes? Yes. Starbucks cups? No. Your guide to recycling
We consider ourselves pretty good recyclers around here, but we'll admit that we too were shocked by a few concepts that required just a little rethinking. Debra D. Bass explains the reasoning behind some of the basics, because it might be more compelling than a list of arbitrary-sounding dos and don'ts.
Correction: This story has been corrected to say how Tim and Beth Kiefer met.
Daily updates on the latest news in the St. Louis business community.