The Civil Life Brewing Co. is spending more than $3 million to expand its south St. Louis brewpub into a new building next door and add a beer canning line — not because sales are growing but because they're flat.
"Part of the expansion is designing a way we can be competitive over the next 20 years," said Jake Hafner, Civil Life's co-founder and owner. After demolishing a former auto body shop building next door, construction will begin in April on an expansion to his Tower Grove South brewery that will add four meeting rooms, retail space and a larger kitchen.
Hafner is one of several brewers in the region grappling with how to compete amid a growth boom, with two breweries opening every day somewhere in the U.S. There are nearly 6,000 craft breweries in the U.S. today, up from 1,460 just a decade ago.
Known for its flagship American Brown Ale made with Cascade hops and American Ale yeast, Civil Life opened in a former newspaper distribution building in 2011 and sales grew steadily until the last two years.
"That's the elephant in the room," Hafner said. "The percentage of craft beer drinkers is slowing down, and at the same time you have all these breweries opening. Our goal is to position ourselves in a very competitive market, and one that's going to get even more competitive."
Other craft breweries with loyal followings are facing the same predicament. O'Fallon Brewery moved its base of operations from O'Fallon, Mo., to a new and expanded brewery and tasting room in Maryland Heights in mid-2015. While the expanded facility has capacity to produce 20,000 barrels of beer annually with its current equipment, O'Fallon Brewery's annual production totaled just under 10,000 barrels in both 2016 and 2017.
"We'd like to be further along," said O'Fallon Brewery's president and CEO Jim Gorczyca, a former Anheuser-Busch marketing executive who bought O'Fallon Brewery in 2011. Its beers, including O'Fallon 5 Day IPA and Wheach, are sold in 13 states and Italy, yet its facility has the space to brew four times the amount it's currently making.
While O'Fallon Brewery has grown its distribution to more markets, so have other brewers. Customers now have a dizzying array of craft beer choices on most grocers' shelves and bar taps, and that's presented growth challenges for brewers seeking to stand out from the crowd.
Now it's harder for St. Louis brewers, for example, to spread to new markets in Missouri when craft breweries have opened in smaller cities including Columbia and Springfield.
"The competition has increased," Gorczyca said. "When I got into the game, there were 2,000 craft breweries in the marketplace and now there are 6,000. There are more local choices now."
O'Fallon Brewery is countering stagnant sales by expanding its contract brewing operations for smaller brewers who lack equipment to bottle their beer or for brewers who have maxed out on capacity at their own facility. O'Fallon Brewery currently makes about 1,200 barrels of beer annually for other brewers under contract arrangements in Maryland Heights, and that figure will grow to 6,000 barrels next year, Gorczyca said.
In addition to preliminary discussions to export O'Fallon Brewery's beers to China, Gorczyca said he also sees opportunity domestically to meet demand for nonalcoholic beer. Gorczyca recently partnered with Jeff Stevens of Wellbeing Brewing Co. in St. Louis to produce Wellbeing's first batch of nonalcoholic beer at O'Fallon Brewery's facility, slated to begin sales in early 2018.
"That will come out right when everyone is making their New Year's Eve resolutions, and we have huge expectations for nonalcoholic beer," Gorczyca said.
Some local craft brewers are seeing sales growth, including Urban Chestnut Brewing Co., which opened a second St. Louis brewery in early 2014. The brewer with operations in midtown and the Grove district is on track to produce 21,000 barrels of beer this year, up from 19,500 in 2016.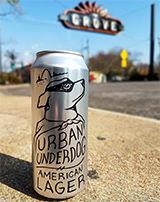 While overall beer sales remained flat in 2016, craft beer sales rose 6.2 percent by volume, according to the Brewers Association, an industry trade group that defines craft brewers as independent, traditional brewers that produce 6 million barrels of beer annually or less.
Sales of craft beer in the U.S. increased 10 percent in 2016, totaling $23.5 billion, according to the BA, representing nearly 22 percent of the $107.6 billion beer market. Craft beer sales have enjoyed years of growth, but the rate of growth is slowing.
"The total market growth for craft brewing production is slowing down," said Bart Watson, the Brewers Association's chief economist. "It's still growing but not at the double-digit rates we saw over the past decade."
Civil Life's Hafner said craft brewers have plenty of opportunity to attract beer drinkers who tend to buy noncraft light lagers. Bud Light, for example, has lost market share in recent years but remains the top-selling beer in the U.S. Meanwhile, Anheuser-Busch InBev and other big brewers continue to acquire craft breweries both in the U.S. and internationally.
Hafner says he sees opportunity to grow sales of Civil Life's Vienna Lager and German Wheat beers, which have lower alcohol volumes than many craft beers and are closer in alcohol volume to mainstream lagers. Civil Life currently brews 3,200 barrels of beer annually and its expansion will grow capacity to 18,000 barrels, enabling distribution throughout Missouri.
"There's still more flavor (than mainstream beers), but they're better steppingstones," Hafner said. "We've already gotten the early craft beer adopters. The next group of beer drinkers we need to reach are those who drink light beer. We need to produce styles that can get them into fuller-body beers."
Hafner sees investment into his brewpub as critical to Civil Life's future. Most of his staff members have worked at the craft brewery for years and many live nearby. Employees' interactions with customers, including letting them taste beer samples for no charge, is where Hafner is betting his future customer base will draw from.
"There's limited space on shelves, and that's not where the experience is," he said. "I believe it's the brewpub itself that's key to our success."
More to come
As the appeal of craft beer has grown in recent years, dozens more breweries opened their doors. There are 81 craft breweries in Missouri now, including several dozen in the St. Louis region. That's nearly double the 43 craft breweries that existed in Missouri in 2011, and 58 more are in the planning stages.
In Illinois, there are 190 craft breweries today, up from 54 in 2011, and there are 87 more planned.
"We don't see a slowdown in openings," the Brewers Association's Watson said, adding many new craft breweries are focusing on a different business model. Instead of plans to grow distribution in stores and multiple states, many new craft breweries are focused instead on being a neighborhood pub.
"Small, locally focused breweries still have lots of opportunities," Watson said.
Earthbound Beer, which makes Thai Basil IPA and Irish Red ale, among other beers, is one local craft brewery that has invested recently in increasing its seating capacity as a way to compete. The brewery relocated a few doors down to 2724 Cherokee Street in the Gravois Park neighborhood in September, expanding from 1,000 square feet to 8,000 square feet of space.
The expansion includes a new canning line, but Earthbound's co-owner and co-founder Rebecca Schranz said she sees more sales growth opportunities coming from beer sales at the bar. Earthbound's new location can accommodate 99 people inside and another 80 patrons in its biergarten that will open in the spring.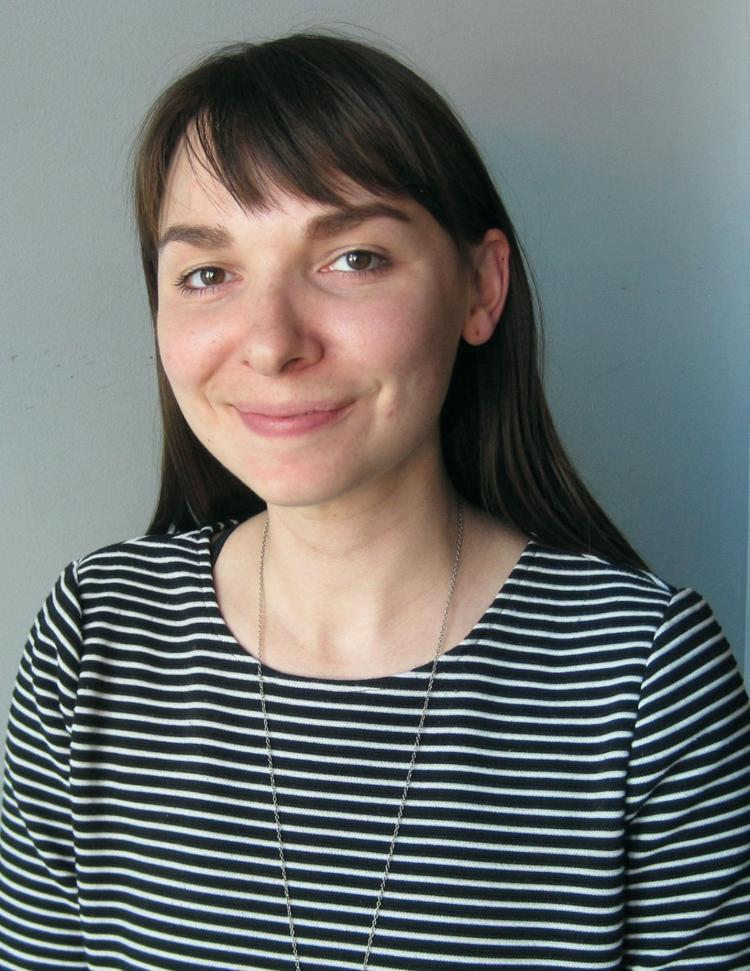 "We saw that's there's likely too much competition in regards to production of kegs and cans, and that's why we spent two years building the tasting room that we did," Schranz said. "If I already know the competition that exists for shelf space, that's not what we're focusing on. We think ultimately people will be driven back to the space."
In the coming months, St. Louisans will have even more beer options. In late January, the eighth U.S. Hofbräuhaus beer hall and brewery — a franchised outpost of the Munich original — is slated to open a 1,100-seat facility near the National Shrine of Our Lady of the Snows in Belleville.
And Alpha Brewing is expanding into larger space in the spring when it relocates from downtown to 4310 Fyler Avenue in the Tower Grove South neighborhood, not far from Civil Life.
Newcomer Wellspent Brewing is opening in February at 2917 Olive Street in a building two blocks away from Center Ice Brewery, a hockey-themed craft brewery that opened this summer at 3126 Olive Street.
Kyle Kohlmorgen, owner and brewer at Wellspent, said his brewpub business model is focused on selling beer on-site at a location picked for its proximity to St. Louis University and nearby sporting events. He's bullish on demand for craft beer. "There's so much open field for breweries and bars that have good beer," Kohlmorgen said.
Both Wellspent and Center Ice in midtown are close to Schlafly Tap Room on the western edge of downtown. When it opened in 1991, Schlafly was the first new brewpub in St. Louis since Prohibition. Schlafly's parent company, the St. Louis Brewery, the largest craft brewer in St. Louis, was considered a pioneer when it debuted more than a quarter century ago, offering beer drinkers alternatives to mainstream lagers.
Over the past 24 months, Schlafly spent more than $1 million to double capacity at its second local brewery, Bottleworks in Maplewood, even as sales stagnated. After many years of growth and expanded distribution to more than a dozen states, Schlafly's annual production remained flat from 2014 to 2016, totaling just under 60,000 barrels each of the past three years. This year, Schlafly will produce about 52,000 barrels of beer.
"We see a pie that isn't growing getting chopped up by more players," said Schlafly CEO James Pendegraft, adding lack of capacity restrained its growth plans.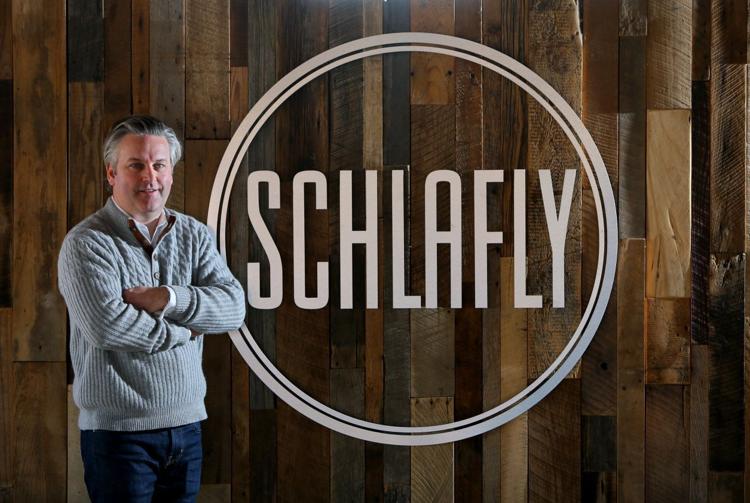 After Pendegraft was tapped to lead Schlafly in early 2015, the brewer pulled out of some markets including Ohio and parts of southern Mississippi. A plan floated a few years ago to build a third production brewery is on hold.
"We've shifted our focus and we're focused more on Missouri," Pendegraft said.
Its new products and packaging include Schlafly's "from the Ibex Cellar" barrel-aged series introduced late last year and its first 12-pack of 16-ounce cans, White Lager, slated to debut in Missouri and Illinois this month.
The brewer also has a letter of intent for a warehouse in St. Louis that will allow it to consolidate its storage operations in expanded space under a single roof. Its next expansion project includes plans to add new production tanks at Bottleworks so it can produce larger brew sizes.
"We think consumers have developed a palate for better beers, and we know they're getting exposed to a lot of options," Pendegraft said. "Consumers are moving back to brewers with an established track record of quality and consistency."
Lisa Brown • 314-340-8127
@lisabrownstl on Twitter