ST. LOUIS — A federal jury on Monday awarded $11.75 million to Major Brands, a St. Louis-based distributor that claimed the maker of Jägermeister ended a 40-year relationship in violation of Missouri franchise law.
Major Brands had claimed that a competitor, Southern Glazer's Wine and Spirits, improperly wooed Mast-Jägermeister US with a $25 million payment. Southern Glazer's had the right to distribute Jägermeister in 21 states but wanted to expand.
Rick Walsh, lawyer for Major Brands, said the jury found that Southern Glazer's and Mast-Jägermeister civilly conspired to violate the Missouri franchise law.
"The jury saw through Jagermeister's argument that Missouri's franchise law didn't apply to them because of their size. This judge and jury reaffirmed that companies, regardless of their size, have to comply with the Missouri alcohol franchise law," Walsh said in a phone interview Tuesday.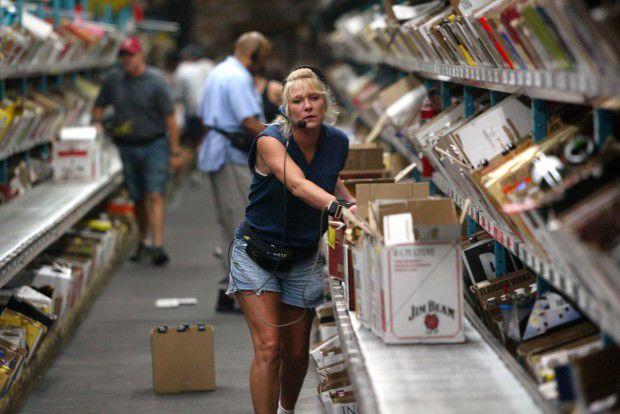 Jan P. Miller, a lawyer for Jägermeister, Southern Glazer's Wine and Spirits and Southern Glazer's Wine and Spirits of Missouri LLC, said in his opening statement that Jägermeister sales were struggling nationally and had been on the decline in Missouri for a decade. Jägermeister had to make a change "if it was going to survive in the marketplace."
Miller said there was no contract or franchise agreement with Major Brands, and the franchise law did not apply.
Jägermeister CEO Jeff Popkin told jurors there was no marketing plan when he joined the company. He decided to consolidate the 15 distributors who handled Jägermeister and create a national marketing plan. Southern Glazer's was already handling 50% of their business, he said, and was always the lead contender to be that national distributor, according to a transcript of the trial.
Jurors were told later in the trial that Jägermeister did not make the change "based on Major Brands' performance as a wholesale distributor of Jägermeister spirit products in Missouri."
Southern Glazer's signed a five-year contract with Jägermeister on Jan. 24, 2018 allowing them to take over distribution in 42 states, the District of Columbia and one county in Maryland. Southern also agreed to indemnify Jägermeister if anything was "against the law," Walsh said.
Missouri is one of about 17 franchise states, in which alcohol distributors and wholesalers are protected by law. It's a system that was put in place after prohibition to help police the industry, Walsh said.
A spokesman for Major Brands did not immediately say how the case could affect distributors in other franchise states.
Walsh told jurors that their estimates of Major Brands' lost profits started at $9.1 million over a decade and ranged as high as $18.1 million if the relationship had continued "in perpetuity."
Legal fees and costs owed by Jägermeister and Southern Glazer's will be determined later. A representative of Jägermeister could not immediately be reached for comment Tuesday.
Major Brands, headquartered in St. Louis, has about $400 million in annual revenue. Walsh said Jägermeister made up about 2% of their revenue and 6% of profit but was an "iconic" and leading brand for the company and helped them get in the door of retailers.