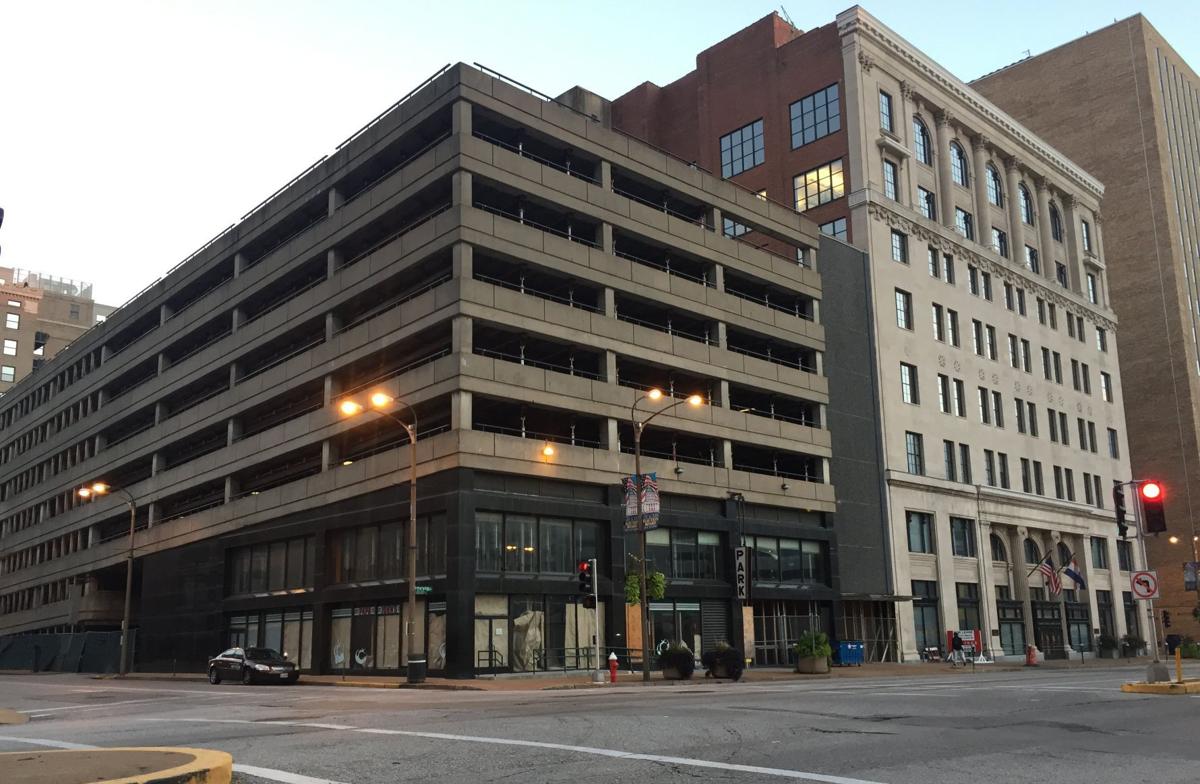 The city of St. Louis is considering purchasing a condemned parking garage in the heart of downtown.
On Tuesday, the city's Land Clearance for Redevelopment Authority voted to recommend blighting the parking structure at 310 North Tucker Boulevard, setting up the process for the city to potentially buy the property.
The garage at the intersection of Locust Street and Tucker Boulevard used to house a Papa John's and other tenants but has been unused since cracks appeared in the structure in July 2014.
Dale Ruthsatz, director of commercial development for the St. Louis Development Corporation, told the LCRA board that the city will still need approval from the St. Louis Board of Alderman before taking any action. City staff will also need to analyze whether it makes more sense to tear down the garage or try and rehab the existing one.
"The best solution might be for LCRA to use eminent domain to acquire the property," Ruthsatz said.
There have been some preliminary discussions with the St. Louis Treasurer's office, which runs the city's parking services, about the possibility of the city acquiring the structure from the private operators, Ruthsatz said.
The building is currently owned by Tucker Parking Equities and Tucker Parking Holdings, limited liability companies associated with The Becker Organization out of New Jersey.
Tucker Parking is fighting with the operator, Central Parking System of Missouri, which listed owners in Tennessee. In January, a St. Louis judge ordered the owners to pay Central Parking $4.1 million for work done to stabilize the structure. Tucker Parking has appealed the ruling.
Ruthsatz said the owner was supportive of the city using its eminent domain authority to acquire the property, which would also wipe it clean of liens.
St. Louis Development Corporation Director Otis Williams stressed that no decisions had been made yet.
"There is a need to do something about this particular property given the structural decay," Williams said.
The city could decide to keep it or put out requests for new developers. Williams said his agency's requests for developers on other properties have been getting plenty of interest recently.
"The marketplace and timing is probably right for us to try and find someone who can take on this particular property," he said.