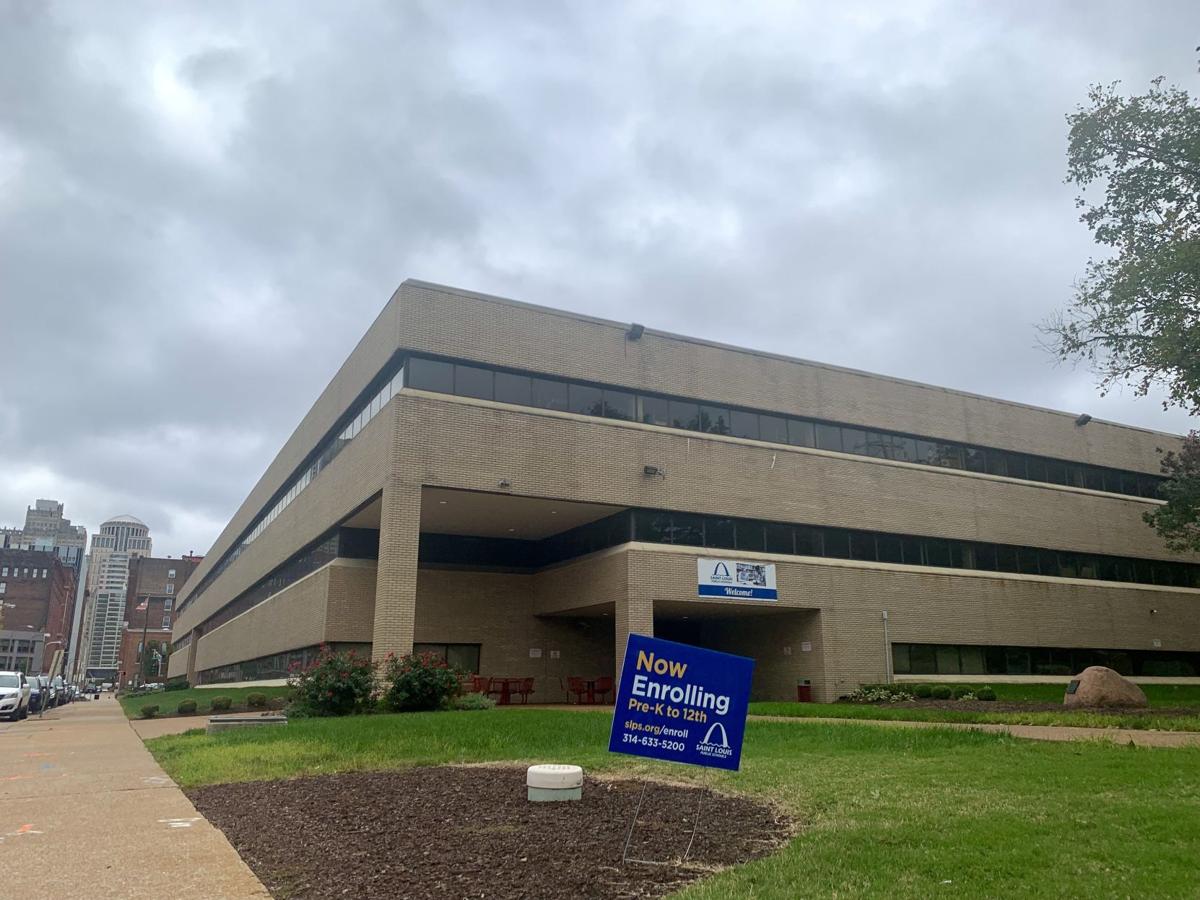 ST. LOUIS — St. Louis Public Schools has put its headquarters and parking garage on the market for $10.5 million.
The Board of Education, which oversees the district, will still occupy the downtown properties but is seeking a buyer that also will build and operate an "innovation-focused educational facility" free for SLPS students.
SLPS has tried to shed what it calls "surplus properties" over the years — but that move has mostly focused on vacant, former school buildings. The district has used the building, at 801 North 11th Street, as its administrative office since at least 2000.
A spokesman for SLPS, George Sells, said the board decided in September to list the properties for sale, calling it a "fiscally responsible move for the district."
The district, in its online listing, is seeking a buyer that will allow it to use up to 40% of the three-story, 146,000-square-foot office building for up to 10 years as well as up to 200 parking spaces at 1101 Dr. Martin Luther King Drive at a rate of $50 per space for five years then market rate thereafter.
The district also wants the buyer to "commit" to creating and operating the innovation facility.
New development has slowly encircled the school district's headquarters in recent years. The $210 million expansion of the convention center will reach the northwest edge of the building. And The StarWood Group, led by entrepreneur Jim McKelvey and John Berglund, have bought a handful of buildings in the area, including the Post-Dispatch's current home on 10th Street, plus the former Post-Dispatch building on North Tucker Boulevard that is now home to financial services firm Square Inc.