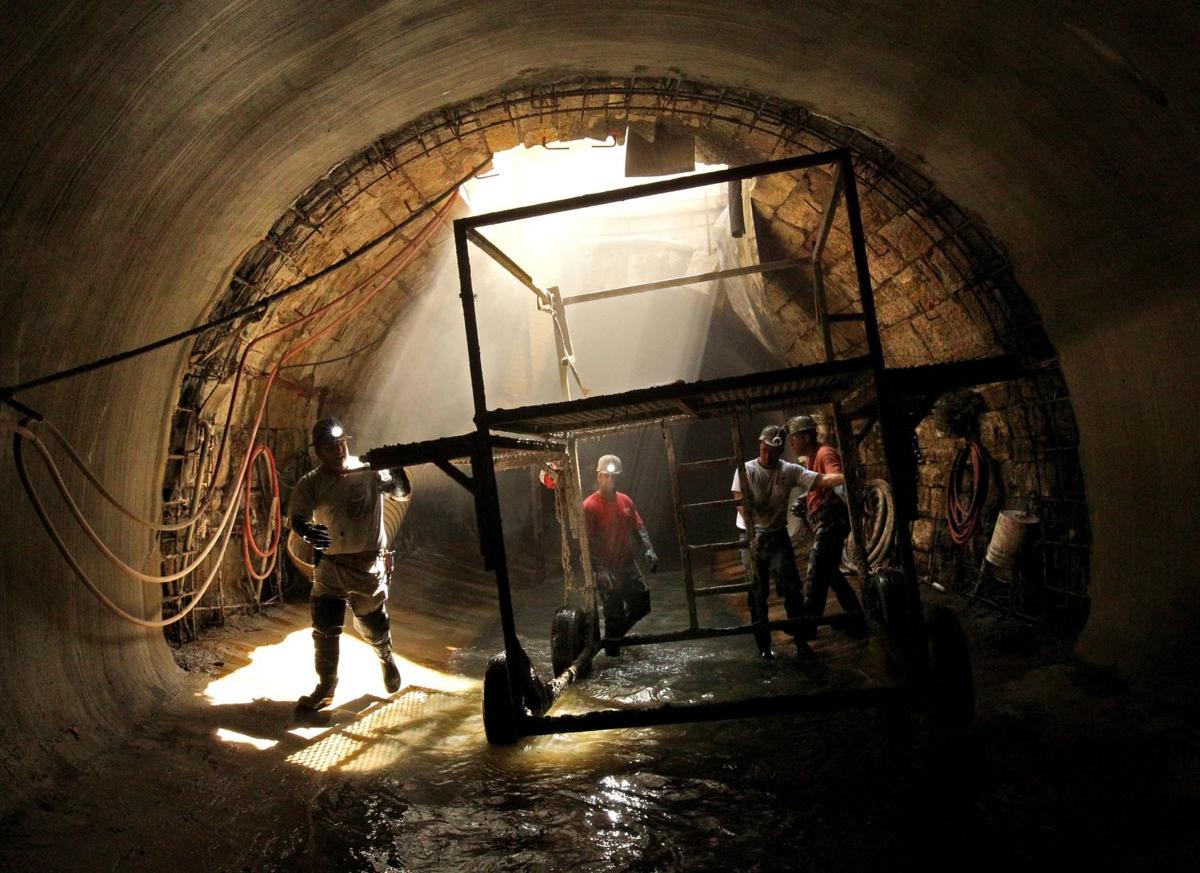 ST. LOUIS — In the coming years, residents in St. Louis and surrounding areas will pay higher wastewater bills to the Metropolitan St. Louis Sewer District. But they'll determine the size of those payment increases at the ballot next April, after MSD's Board of Trustees moved Thursday to let voters decide how to finance sewer system upgrades.
The utility will ask the public whether to use $500 million in bonds to help pay for those improvements, along with $550 million in cash. The board's 6-0 vote at Thursday's meeting starts the process of filing paperwork to place a proposition measure on local ballots for April 7, 2020.
If the bond proposal is approved, monthly bills for typical residential customers will gradually rise from about $55.57 in 2020 to $62.59 per month by 2024, according to MSD's rate commission. But if the measure is rejected, the utility will rely entirely on cash to fund the projects within its capital improvement and repairs program. For typical residential bills, that no-bond alternative would mean gradual increases from $55.57 to $86.12 per month, over the same four-year interval.
The money is "needed to comply with regulatory requirements relating to deficiencies in the District's wastewater system, including sewers, pump stations, and treatment plants," according to an August report from MSD's rate commission. The improvements are also needed to satisfy the conditions of a 2012 settlement, called a consent decree, reached with the Environmental Protection Agency, which sued MSD in 2007 to force it to address sewage overflows.
This latest funding question — for wastewater projects — is entirely different than one voters rejected earlier this year, concerning stormwater management. That separate proposition would have allowed MSD to charge fees based on a given property's amount of impervious surfaces — like pavement — that contribute to runoff.