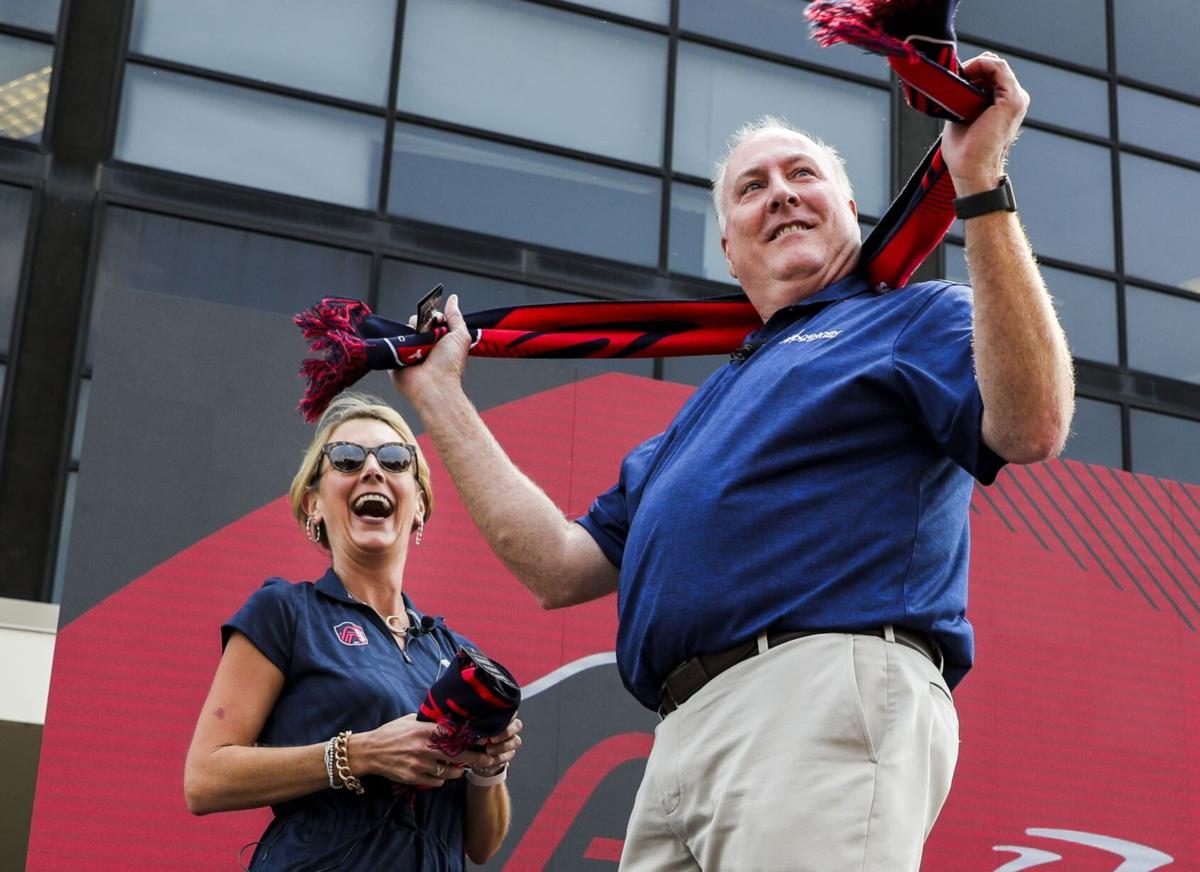 ST. LOUIS — The city's new Major League Soccer team named St. Louis-based Together Credit Union its new banking sponsor, officials announced Wednesday.
Together Credit Union will sponsor the main concourse club inside the soccer stadium, which is under construction at North 20th and Market streets in downtown west.
St. Louis City SC and Together Credit Union also will partner on financial education initiatives, promotional events and credit union member benefits like co-branded debit and credit cards.
"This is bigger than sport," St. Louis City SC CEO Carolyn Kindle Betz said. "We want to create an even greater sense of community" with the partnership.
Khalia Collier, vice president of community relations for St. Louis City SC, said the partnership will help spread financial advice and guidance to "empower St. Louis families and youth for a better future."
The team's deal with Together Credit Union marks its second major sponsorship. In April, St. Louis City SC announced Purina as the sponsor of its team jerseys, which will display the St. Louis pet food maker's iconic checkerboard square.
The St. Louis City SC stadium is bordered by Market Street, 20th Street, Olive Street and North 22nd Street. South of Market Street, construction crews are building three practice and training fields.
Construction is expected to finish in 2022, with St. Louis City SC taking the field in March 2023. The stadium will seat 22,500 spectators.
Enterprise Rent-A-Car's Taylor family, including Kindle Betz, owns the team along with World Wide Technology CEO Jim Kavanaugh.