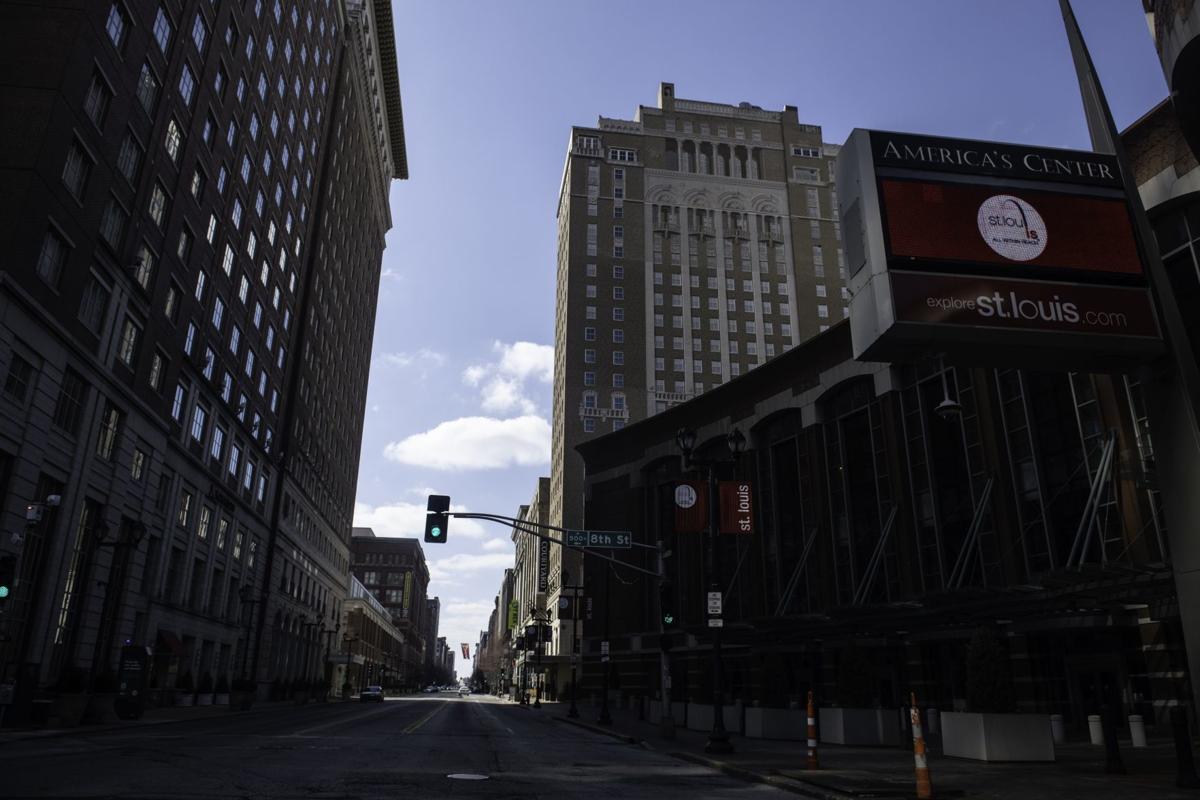 ST. LOUIS — A $2.5 million federal grant will help the St. Louis Convention and Tourism Commission fund a new marketing campaign and purchase sanitization supplies to help the America's Center Convention Complex resume hosting events as COVID-19 fades.
The U.S. Department of Commerce's Economic Development Administration announced the award Thursday. It is funded from a $1.5 billion EDA grant program established in the CARES stimulus package that Congress passed in the early days of the pandemic.
CVC President Kitty Ratcliffe said part of the grant would be used to fund a "leisure" advertising campaign aimed at drawing visitors from within a 300-mile radius of St. Louis.
The other portion of the grant can be used to buy sanitizer, masks and cleaning equipment to be used when events resume at the America's Center complex, she said.
The federal grant is being matched with $250,000 in funds contributed by five local companies and institutions that work closely with the organization: The St. Louis Zoo, St. Louis Science Center, Six Flags, The Gateway Arch, and Lodging Hospitality Management, which operates local hotels and the Union Station aquarium and entertainment complex.
U.S. Rep. Ann Wagner, R-Ballwin, said in a statement that she "fought" for the program to be included in the $2.2 trillion CARES Act. "Funding like this will help our businesses safely reopen and get employees back to work," she said.
Sen. Roy Blunt, R-Mo., also touted the grant, saying it would help the CVC recover from the pandemic. "The St. Louis Regional Convention and Visitors Commission is highly effective in attracting visitors to this great city," he said in a statement.