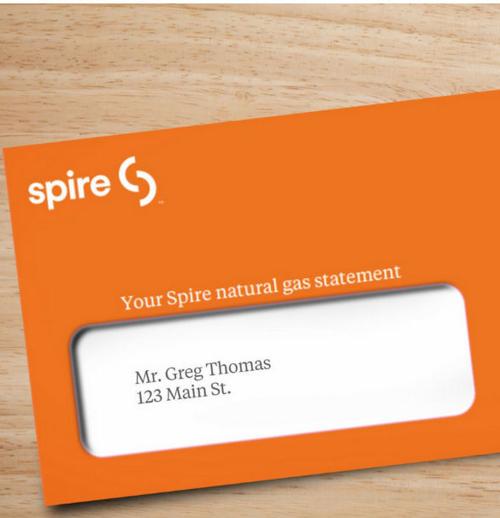 ST. LOUIS — Missouri's utility regulator this week denied a moratorium on water, power and electric disconnections through March, but the region's three big utilities are suspending disconnections until January regardless.
Ameren Missouri, in a filing with the Missouri Public Service Commission on Monday, said that, though it opposed a request from the Consumers Council of Missouri seeking a blanket moratorium due to the COVID-19 pandemic, it will not conduct any involuntary disconnections until Jan. 5 "due to the Holidays."
Spire, the St. Louis-based natural gas utility that provides service here and in Kansas City, also opposed the request but said it would suspend disconnections for the rest of the month. The two companies said customers would be better off working with existing financial assistance programs now instead of allowing bills to keep piling up while a moratorium is in place.
Spire said in its filing it didn't plan to "widely publicize" its disconnection suspension.
Both utilities are already governed by the state's "cold weather rule" that bars disconnections when the temperature is forecast to fall below freezing the next day. That leads to far lower disconnection numbers during the winter months.
Missouri American Water, which serves St. Louis County and a swath of St. Charles County in addition to other areas of the state, also said it would suspend shut-offs until Jan. 4. It has extended through March a program allowing some customers to pay down their bills over 12 months.
"We are voluntarily suspending shut-offs during the holiday season and providing an additional $250,000 of financial assistance grants to local community action agencies for families facing financial hardship," Debbie Dewey, president of Missouri American Water, said in a statement.
The Consumers Council and other consumer advocates this month asked the Public Service Commission to issue an emergency moratorium on all utility disconnections, arguing utility disconnections displace people who could further spread the virus. Utilities in other states, including Ameren's Illinois affiliate, have agreed to disconnection moratoriums through March 31, and the Kansas City electric utility, Evergy, agreed to a moratorium until March 1 shortly after the consumer groups' filing.
But Missouri regulators on Thursday unanimously said they didn't believe they had the authority to impose a disconnection moratorium and denied the consumer groups' request.
The three utilities, all investor-owned and for-profit, agreed to self-imposed disconnection moratoriums when the pandemic began, but lifted them this summer.
Ameren disconnected 22,860 customers from August through October, compared with 28,110 in the same stretch of 2019. But customers with past-due accounts are significantly higher: 224,000 customers were behind in October, compared with 146,000 a year before. About 124,000 customers were participating in a payment plan, a number that has been rising and is well above any month over the last year. Ameren estimated as many as 24,000 customers could be disconnected from November through February.
Spire disconnected 12,580 customers from August through October, below the 13,867 from the same time last year. But 23,000 customers were on a payment plan as of October, up by 10,000. Past-due accounts stood at 148,000, only about 5% more than October 2019. But gas bills are much lower in the summer, and Spire's past-due accounts tend to rise far more in the winter. Past-due accounts at Spire hit 163,000 in February.
Missouri American Water disconnected 3,416 customers from August through October, down from the 4,486 the previous year. But it reported no August disconnections this year. Past-due accounts were up slightly, to 84,784 in October versus 80,502 the prior October.