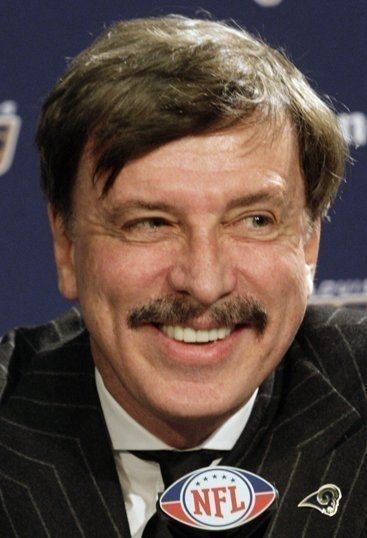 A three-year-old legal fight between Stan Kroenke and former business partner Michael Staenberg is spilling over into the St. Louis Rams owner's potential plans for a Maryland Heights retail development.
Staenberg is accusing Kroenke and Alan Bornstein, Kroenke's attorney and sometimes business partner, of going behind his back to acquire land in Maryland Heights. Maryland Heights officials said Oct. 27 that Bornstein had about 200 acres under contract along Highway 141.
According to a lawsuit filed Monday in St. Louis County Circuit Court against Kroenke, Bornstein and UTW Realty, Staenberg accuses the duo of "stealing and usurping" the "business opportunities" of a company Staenberg co-owns with Kroenke.
Staenberg's lawsuit says Maryland Commons Development LLC, the company he and Kroenke are members of, began scouting out land west of Interstate 270 along Page Avenue for a "large potential retail real estate development opportunity" back in 2008.
The company began working on a real estate site plan, engaged a broker, hashed out some purchase and sale agreements with property owners and started meeting with city officials, Staenberg's suit claims.
Bornstein worked as manager and attorney of Maryland Commons Development, Staenberg says, entering into land contracts with property owners in Maryland Heights.
Those contracts, though, were terminated at some point, the suit says.
Then, UTW Realty, which the suit says includes Bornstein and Kroenke as members, used the same real estate broker Maryland Commons used and now has one of those properties under contract.
The suit accuses Bornstein, Kroenke and UTW of breaching their fiduciary duty to Staenberg and asks for damages of at least $5 million.
Bornstein said in an email he had not yet seen the suit and had no comment.
The lawsuit is the latest since Staenberg and Kroenke ended their longtime partnership in a series of legal tussles. The two built THF Realty into one of the county's largest shopping center developers but dissolved the partnership in late 2012. The lawsuits started soon after.
One dispute was resolved last month after the Missouri Court of Appeals Eastern District calculated Staenberg owed about $26 million for Kroenke's interest in one real estate venture.