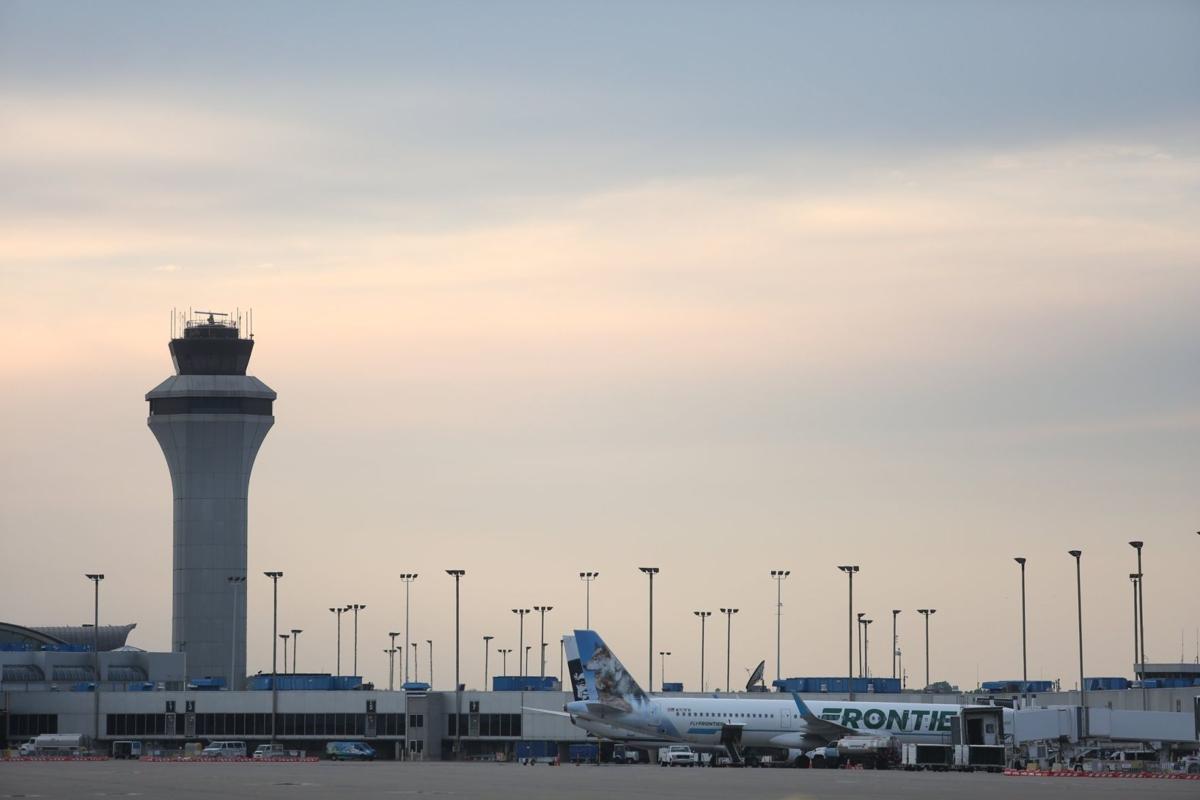 A stalled international air cargo facility planned for St. Louis Lambert International Airport is back on track, with a revised plan to rehab most of a long-vacant aircraft manufacturing complex instead of replacing it.
Ricardo Nicolopulos, president of Bi-National Gateway Terminal LLC, said he hopes that work begins in March on the project's $56 million first phase totaling 1.1 million square feet.
Plans call for that to be finished in 19 months but Nicolopulos says some operations are expected to start later this year when the rehab work is partly complete. Two later phases will involve new construction.
The new financing plan for the first phase includes $8.7 million in federal historic tax credits and $11.4 million in state historic tax credits that weren't included in the original package. Also involved are state brownfield remediation tax credits.
The complex, built by Curtiss-Wright Corp. in the early 1940s to produce Navy dive bombers and other military aircraft, was added to the National Register of Historic Places at his urging, Nicolopulos said.
CRG, the real estate arm of the Clayco development firm, is acting as the developer, Lambert officials said. Clayco and another affiliate, BatesForum, are involved in the design and construction. They weren't involved with the original proposal.
After World War II, the complex was acquired by McDonnell Douglas, which built fighter jets and other aircraft there. CRG said some space program production also took place there. The complex was sold to the city in 2002.
The revised plan was approved by the city Airport Commission on Wednesday. The plan still needs approval from aldermen; a bill to that end was introduced Friday.
The Board of Estimate and Apportionment, the city's main fiscal body, also must sign off on the new version.
The project was initially approved by the city in mid-2015 and was expected to be operating as soon as late 2016.
Bob Clark, who heads CRG and Clayco, said the new facility will accommodate some of the nation's biggest air cargo and logistics companies.
He said he expects it to "put St. Louis on the map as an international logistics air hub."
Nicolopulos said he still is pursuing approval by Mexico to locate at the terminal a "dual-customs" facility capable of clearing goods moving to and from that country.
He said it would permit pre-clearance of cargo bound for Mexico and for U.S. customs inspection of cargo imported from Mexico. He said he expects Mexico to approve the idea sometime after work on the terminal begins.
"All we need now is to show the Mexican government we have the location ongoing," he said.
He said U.S. homeland security officials also have to sign off on the dual-customs plan.
He said the terminal isn't aimed just at increasing Mexican trade but at international trade in general.
Nicolopulos said his company decided to switch to a rehab project after the original plan was approved.
"It would be very difficult to demolish and very dangerous," he said, referring to the main manufacturing building. "That building had been built like a fortress."
He said the project had been delayed partly because of the pace of state approval of the cleanup process at the 61-acre site, on the north end of Lambert off Banshee Road.
Nicolopulos said he expects about 700 jobs to be created once the first phase is completed.
He and Clark said they expect that some of those to be filled through an on-site training program for minority group members that his company, Clayco and Webster University plan to establish.
That program, Clark said, will provide opportunities that extend beyond this immediate project "and could touch many citizens in need."
The revised lease calls for the city to be paid $604,199 a year, with adjustments every five years based on consumer price index increases. After later phases are completed, the amounts increase further.
Bi-National also must pay past due rent of about $370,000.
Plans call for Brownsville International Air Cargo Inc., another firm headed by Nicolopulos, to lease the facility from Bi-National and operate it. Clark said CRG is buying 5 percent of Bi-National and may invest more in the terminal later.
Daily updates on the latest news in the St. Louis business community.