WENTZVILLE — As General Motors workers picketed along Highway A in Wentzville during the third full day of their strike, local union officials scrambled to arrange health care for members.
GM on Tuesday announced it would shift health insurance costs for its striking workers to the United Auto Workers union.
Local 2250, which represents GM workers in Wentzville, immediately began registering its members for benefits.
Like the small, $250 weekly strike pay they're getting from the union, GM workers also will see slimmed-down benefits during the work stoppage. The UAW website says its strike fund covers some benefits, such as prescription drugs, but excludes others, including dental, vision and hearing.
Glenn Kage, president of Local 2250, said more than 1,500 members were registered on Tuesday. He aims to finish enrolling everyone from the Wentzville plant on Thursday.
Gene Hite said he saw the company's move to drop health coverage as a way to weaken the strikers' resolve.
"This was a big tactic to try to get us to tell the UAW (that) 'we've had enough,'" said Hite, a GM employee and chairman of Local 2250's Legislative Community Action Program.
Hite, 60, said he has worked for GM since he was 25 years old. He is currently a technician for the paint department.
About 24 people, Hite said, are working at the union hall to register members.
"It's a big undertaking," Hite said.
GM says the plant has 4,320 workers. Local UAW officials say there also are about 200 employees who are contracted for cleaning services.
"I really don't see a quick resolution," Hite said.
Union workers have set up pickets at five gates outside of the GM facility, in four-hour shifts. Hite said each member has each been given one gate assignment per week.
"We're gonna hold the line," Kage said.
Bill Hugeback, president of UAW Local 282, several companies in the region that supply GM with parts have suspended operations or are working on reduced schedules.
Wentzville Mayor Nick Guccione expressed concern for the potential impact of the strike, not only on the local region, but on the U.S. broadly.
"Long term it could have a ripple effect. It absolutely could," Guccione told the Post-Dispatch in a phone interview Wednesday.
GM workers strike in Wentzville, across the nation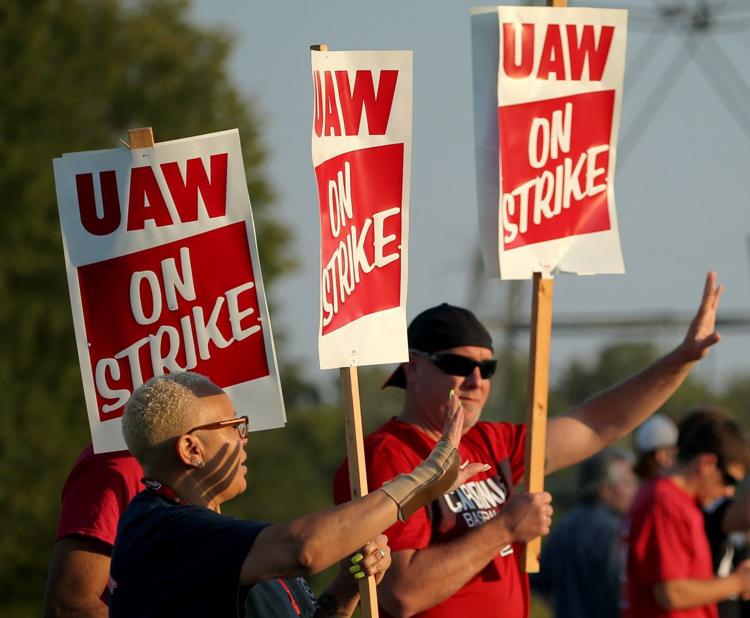 UAW workers strike in Wentzville, across the nation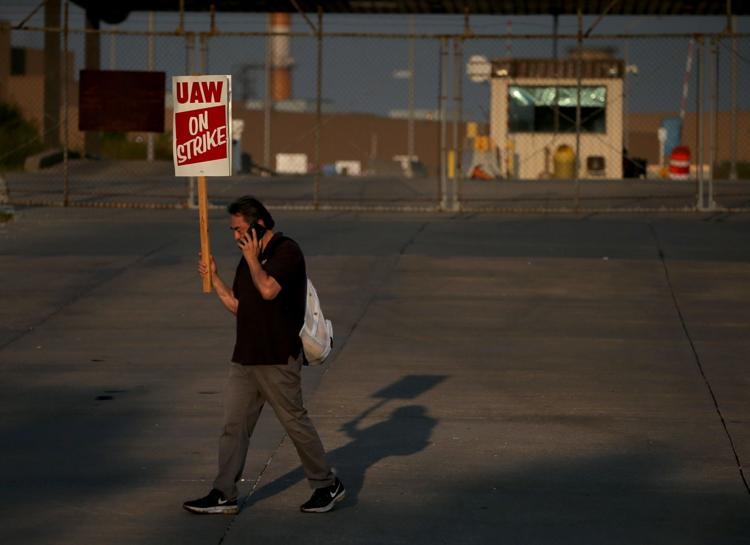 UAW workers strike in Wentzville, across the nation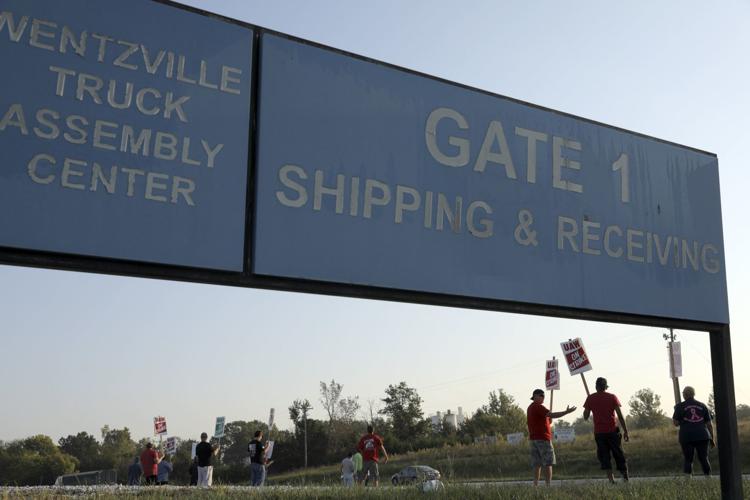 UAW workers strike in Wentzville, across the nation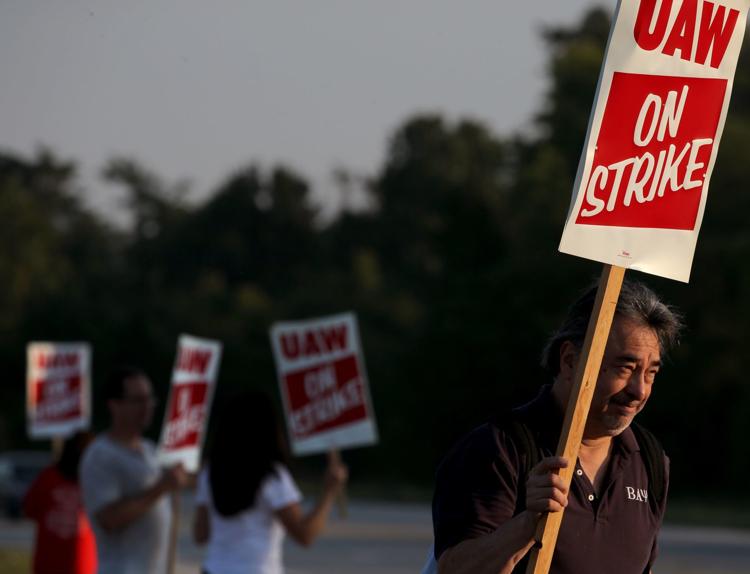 UAW workers strike in Wentzville, across the nation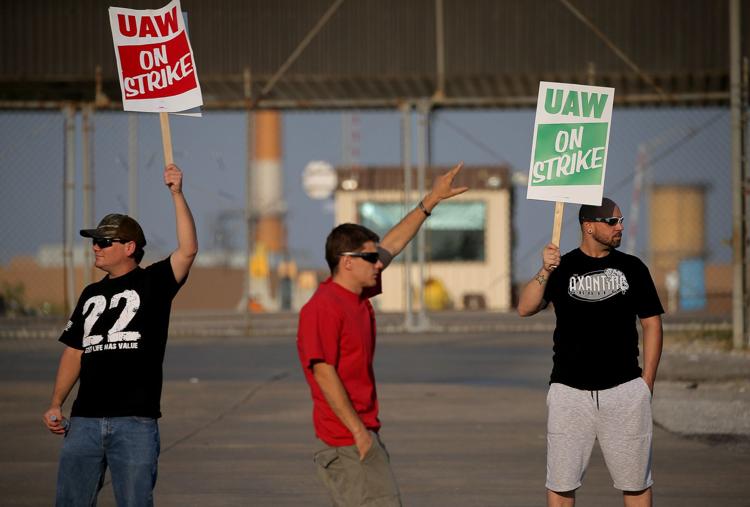 UAW workers strike in Wentzville, across the nation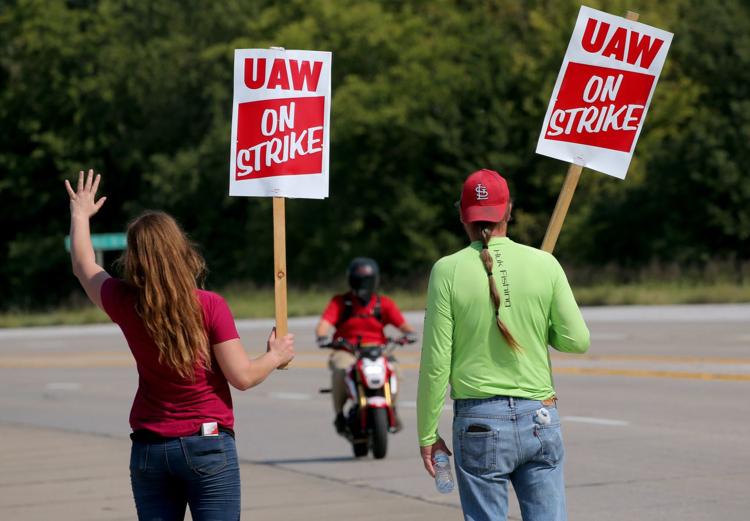 UAW workers strike in Wentzville, across the nation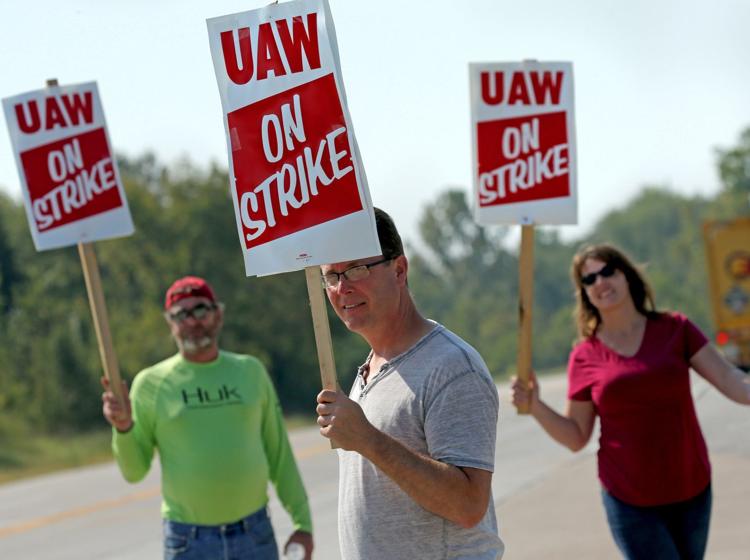 UAW workers strike in Wentzville, across the nation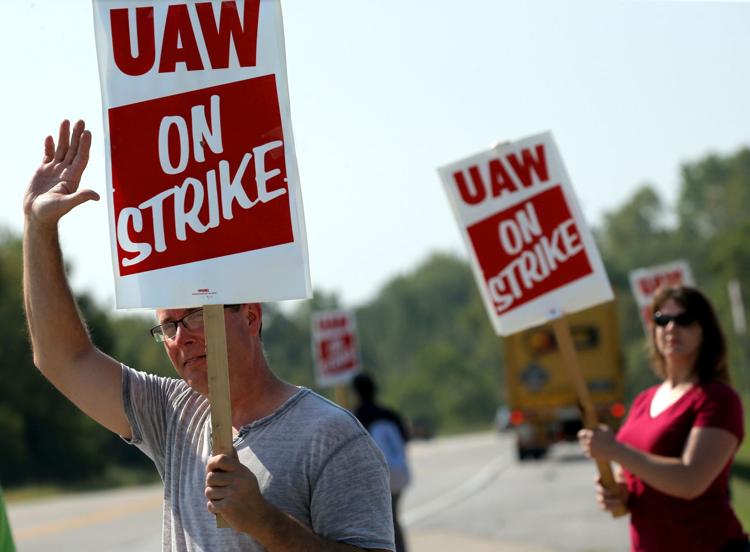 UAW workers strike in Wentzville, across the nation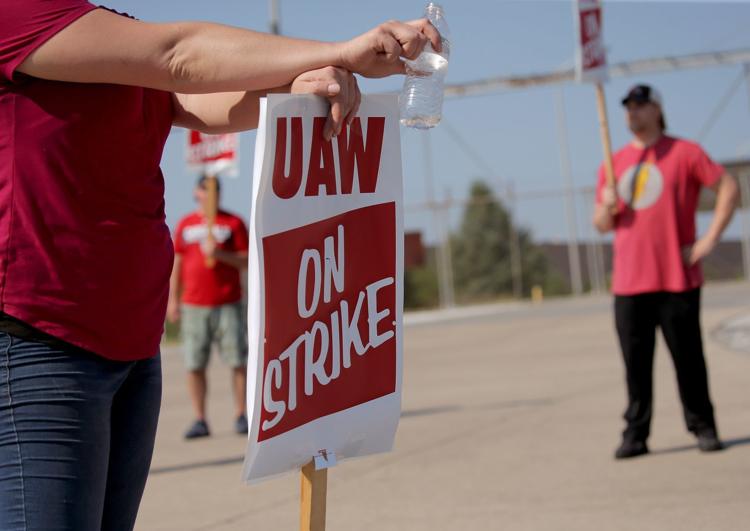 UAW workers strike in Wentzville, across the nation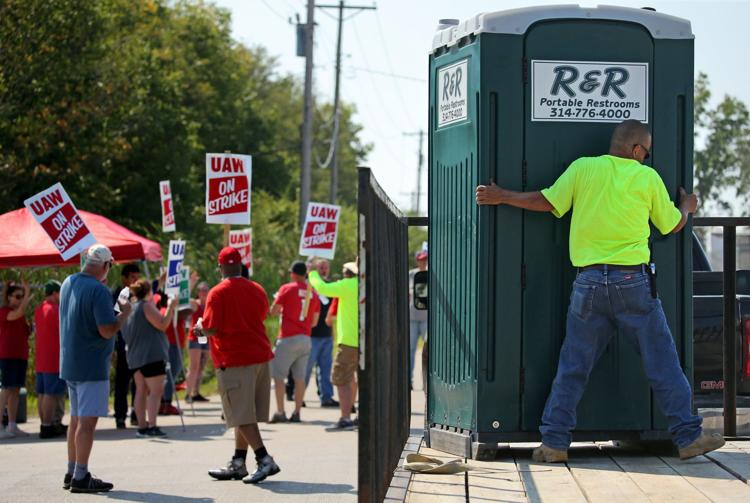 UAW workers strike in Wentzville, across the nation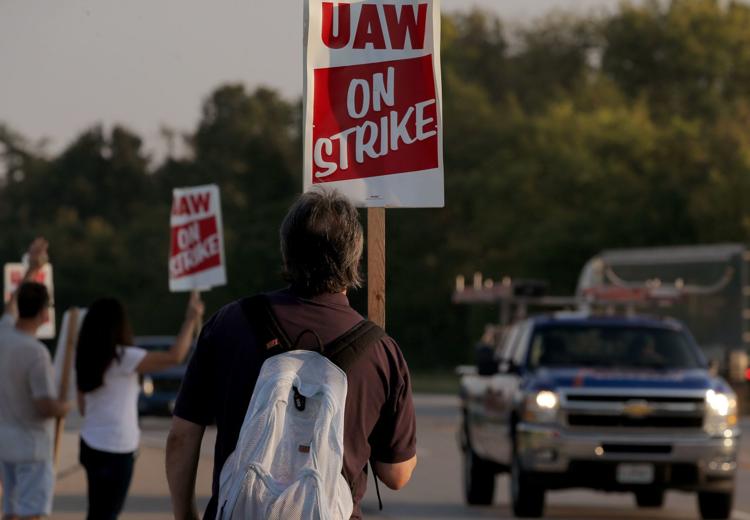 UAW workers strike in Wentzville, across the nation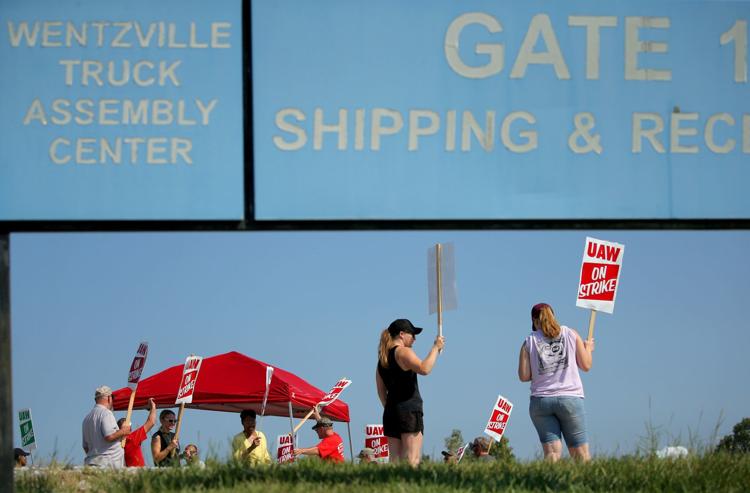 UAW workers strike in Wentzville, across the nation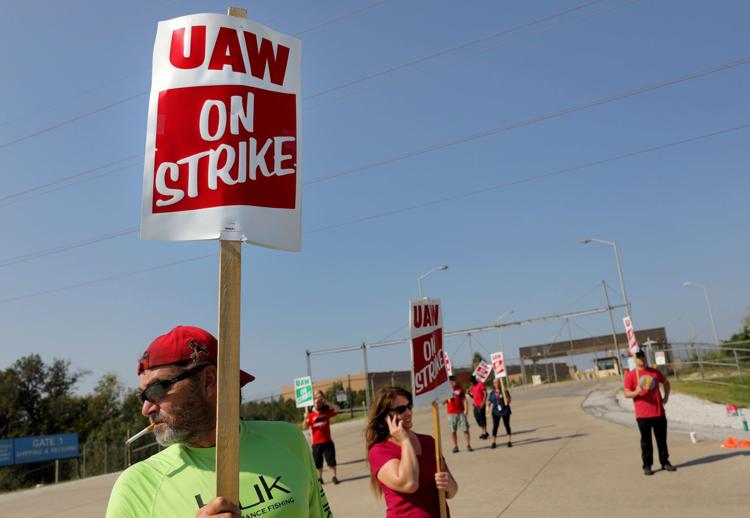 UAW workers strike in Wentzville, across the nation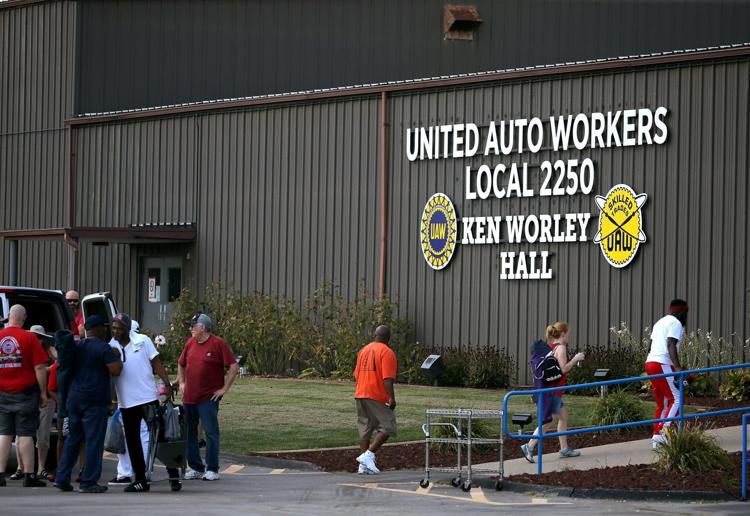 UAW workers strike in Wentzville, across the nation