WENTZVILLE — Zandra Bartell transferred here in June after the General Motors plant in Lordstown, Ohio, ceased production.
"It was either come here or be without a job," said Bartell, 49.
On Monday, she found herself, along with thousands of other local United Auto Workers members, seeking a better deal from the company.
Union workers set up pickets outside Wentzville Assembly factory gates, assigned to four-hour shifts through the day. Tents and portable toilets were brought out as the strike stretched on.
GM says the plant — easily Wentzville's top employer — has 4,320 workers. Local UAW officials say there also are about 200 employees who are contracted for cleaning services.
For Bartell, a 12-year GM worker who now lives in Lake Saint Louis, her main priority is job security.
In Lordstown, she was on the assembly line working on car doors. In Wentzville, she serves as a team leader.
But she misses home. She misses her two daughters and granddaughter who still live in Ohio.
"The only support that I really have (here) are my union brothers and sisters," Bartell said.
The UAW is pressing GM to reopen the Lordstown plant, which used to make Chevrolet Cruze compact cars, but the company is reluctant.
Unlike Lordstown, the Wentzville plant, which makes full-size vans as well as the popular Chevrolet Colorado and GMC Canyon trucks, has been steadily growing.
UAW member Michelle Whitley, of Wright City, said she installs locking mechanisms on vans, and has been working at the GM plant in Wentzville for about five years.
"We don't have equality in our membership," Whitley said, citing pay disparities among employees. "Seniority dictates our wage."
UAW has cited the pay gap between new hires and veteran workers as a point in the negotiations.
Whitley, 28, said she wants better health benefits for herself, her 5-year-old daughter and 7-year-old son. Specifically, she said she would like better vision and dental care.
Though the plant is located in Wentzville, its employees hail from around the region, according to Darin Gilley, secretary-treasurer of UAW Local 2250. Gilley himself is from Franklin County, and he said others, for example, are from Ferguson, Florissant and Troy.
The employees striking, Gilley said, do everything from basic assembly to final repair. Gilley himself works in repair. He said he joined GM in 2011.
Glenn Kage, president of Local 2250, said employees are receiving $250 per week while on strike.
"Us being on strike has a huge economic impact on the state's economy but also on the nation's economy," Kage said.
GM jobs have ripple effects, Kage said, through the money employees spend buying groceries, appliances and cars, for instance, as well as through their income tax.
"We're gonna hold the line until we get an equitable contract that's fair for everyone," Kage said.
Rami Pinette, a bartender at Maggie Malone's in Wentzville, said local businesses would likely feel an impact if the strike continues. One patron at the bar noted that Maggie Malone's is popular among GM employees.
"It would affect us," Pinette said.
Pinette said that over the years she has heard the concerns about wages and benefits from GM employees who frequent the establishment.
Photos: GM workers strike in Wentzville, around the country
GM workers strike in Wentzville, across the nation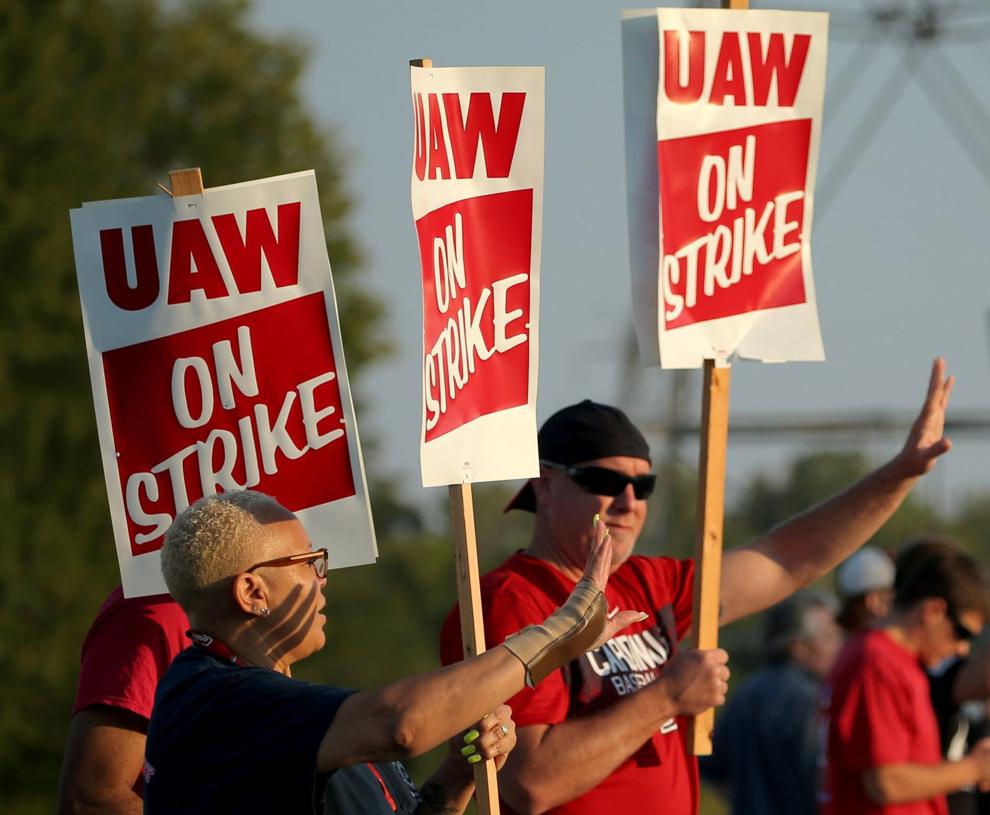 UAW workers strike in Wentzville, across the nation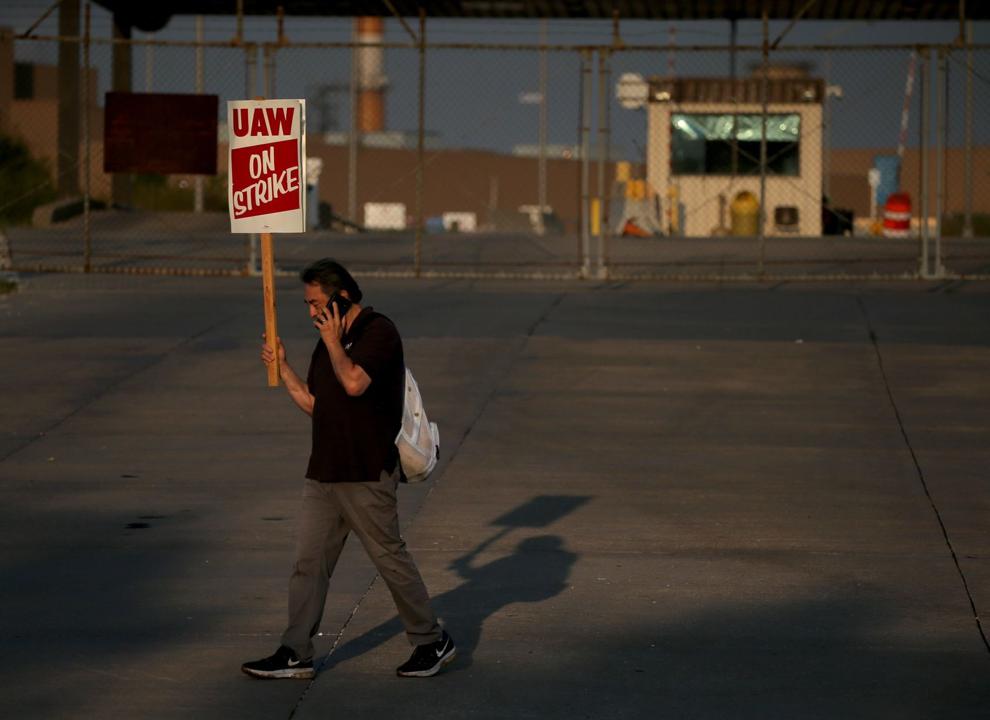 UAW workers strike in Wentzville, across the nation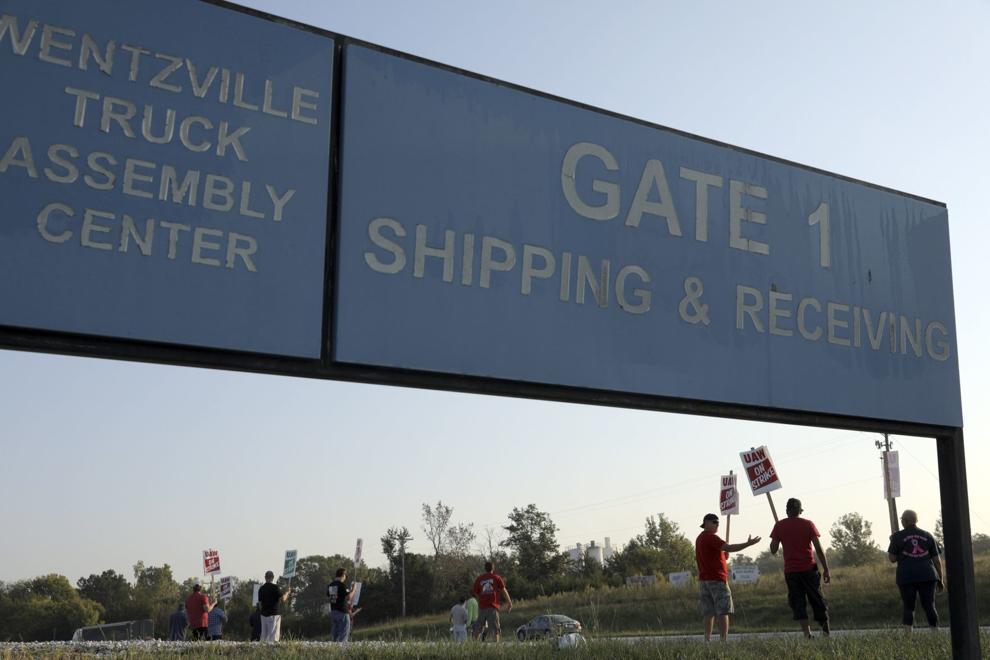 UAW workers strike in Wentzville, across the nation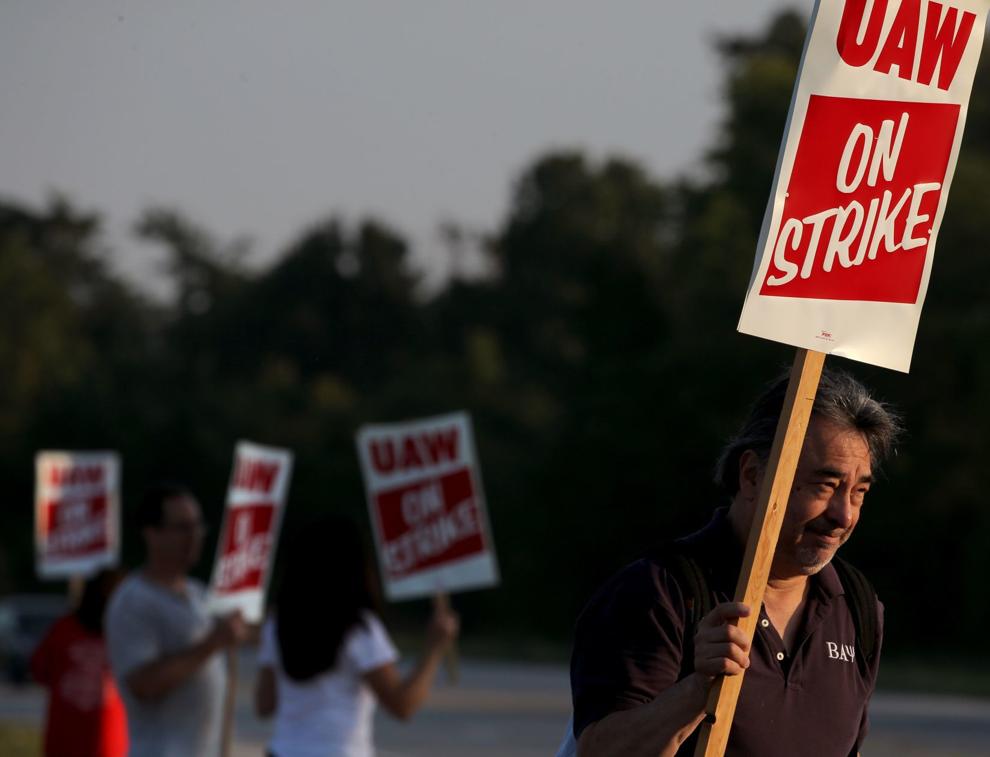 UAW workers strike in Wentzville, across the nation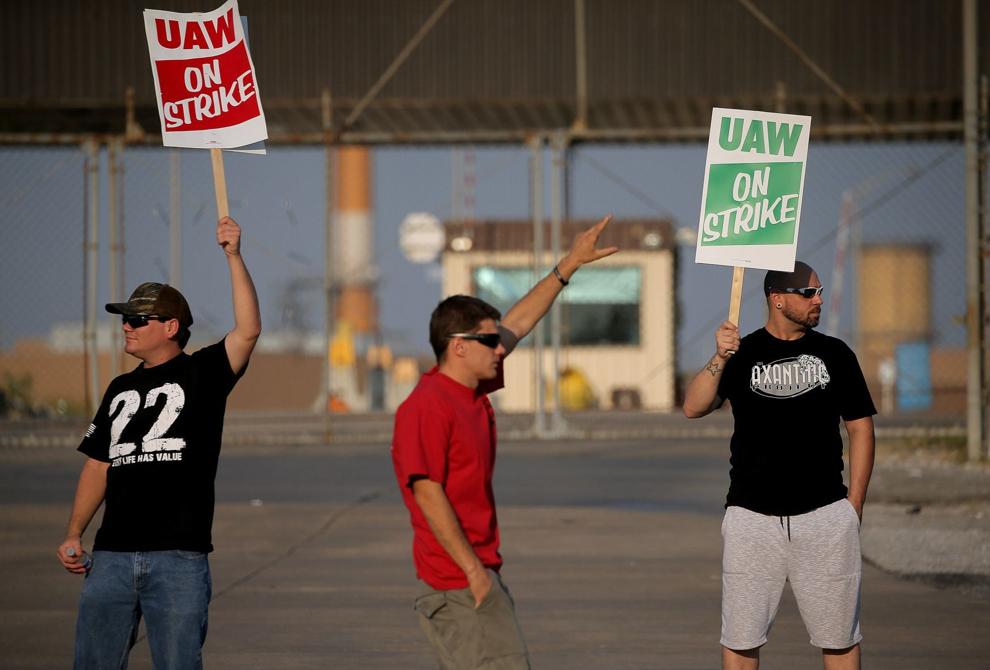 UAW workers strike in Wentzville, across the nation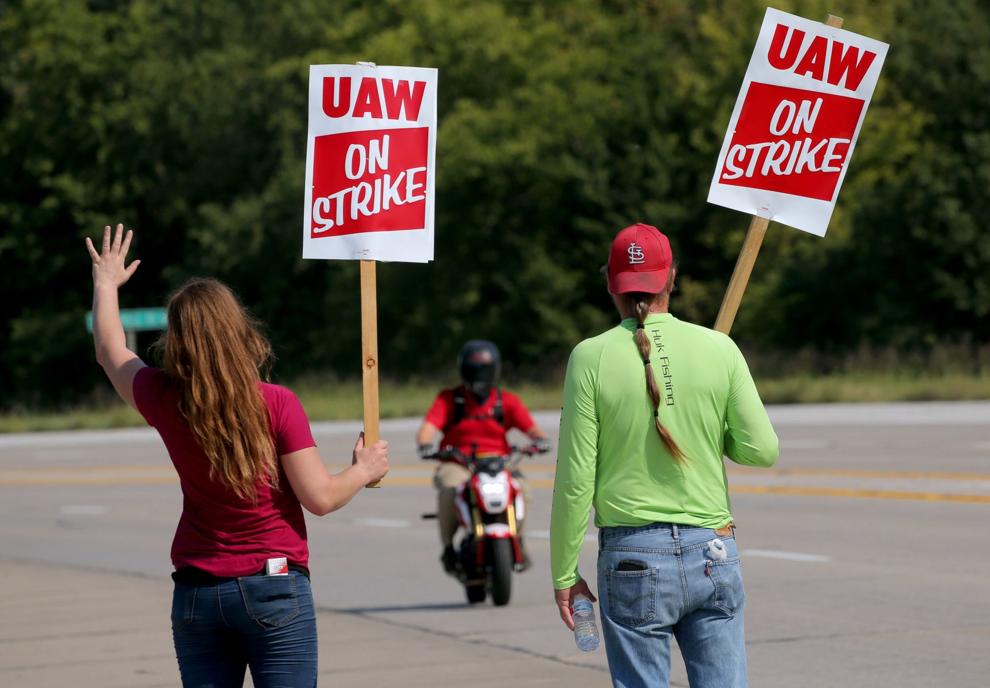 UAW workers strike in Wentzville, across the nation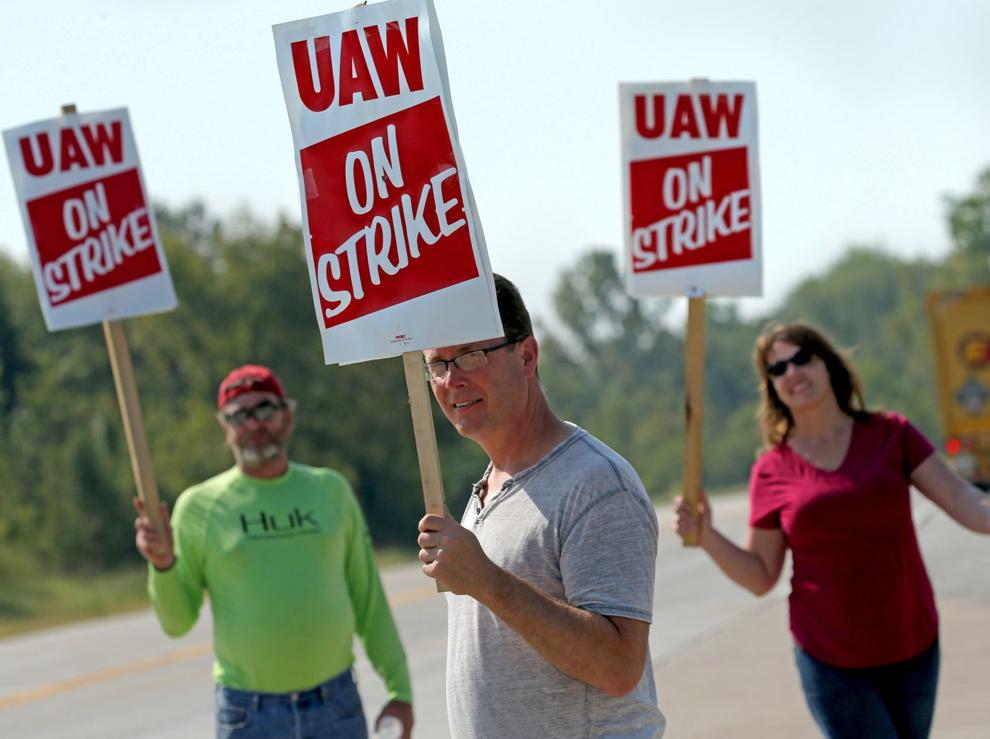 UAW workers strike in Wentzville, across the nation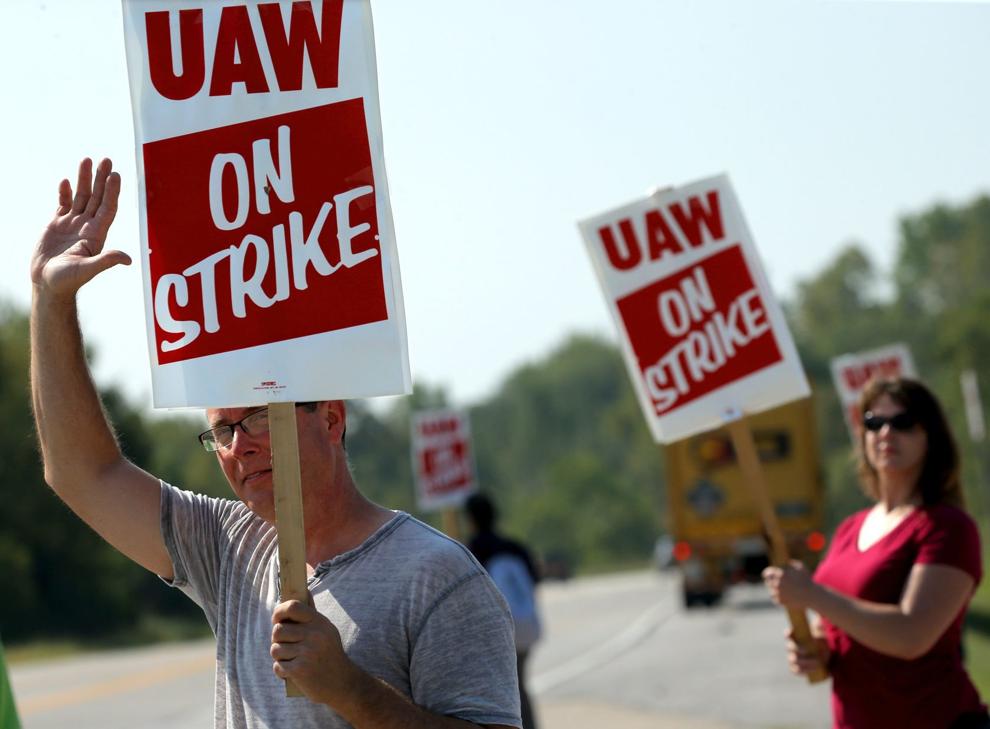 UAW workers strike in Wentzville, across the nation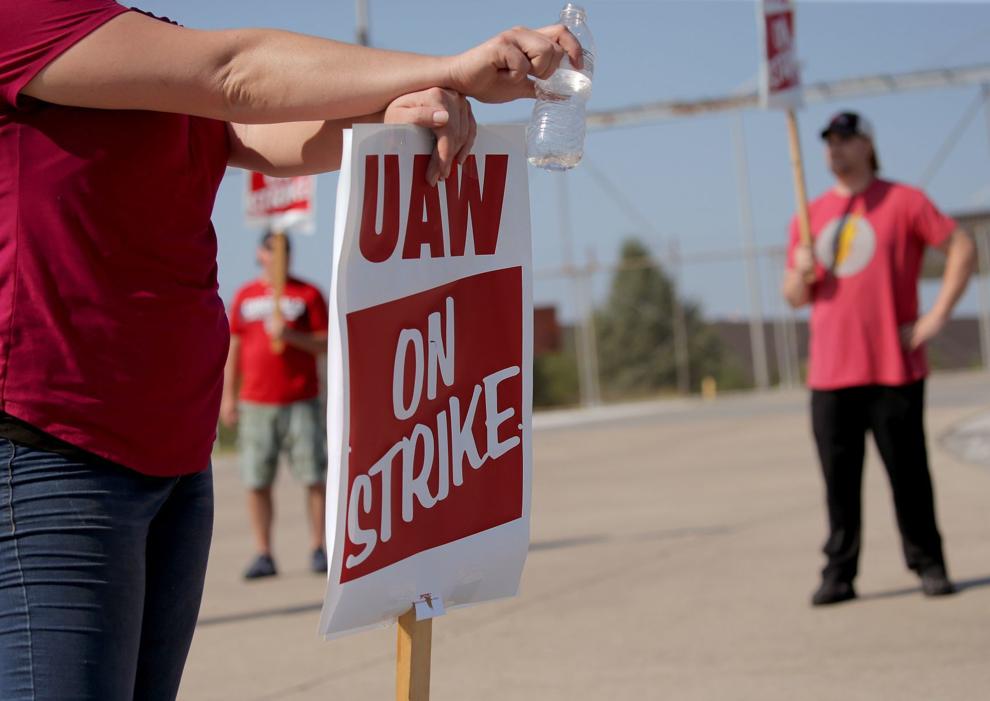 UAW workers strike in Wentzville, across the nation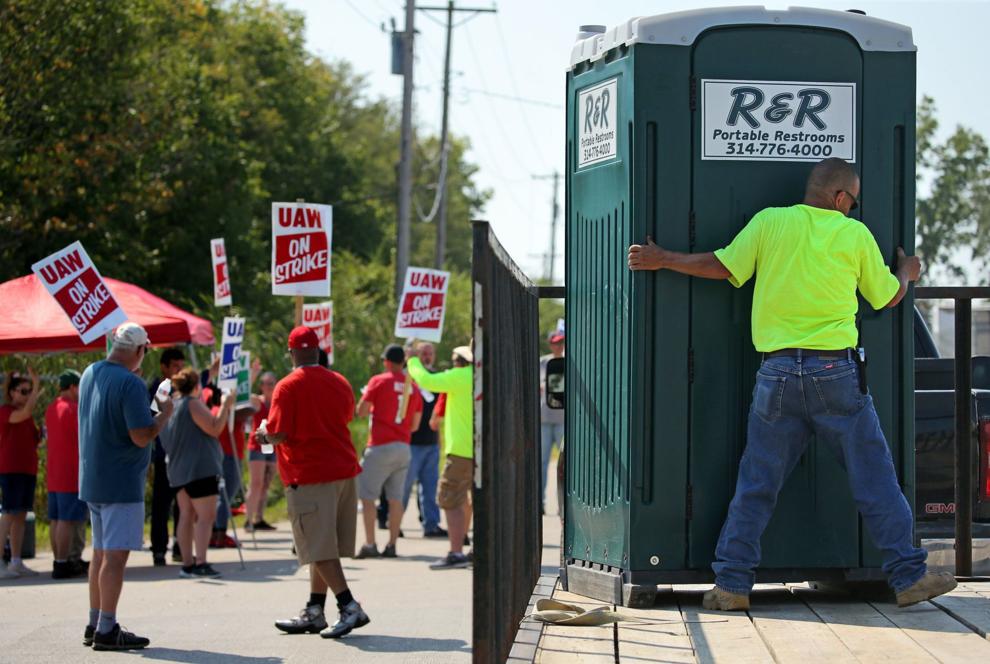 UAW workers strike in Wentzville, across the nation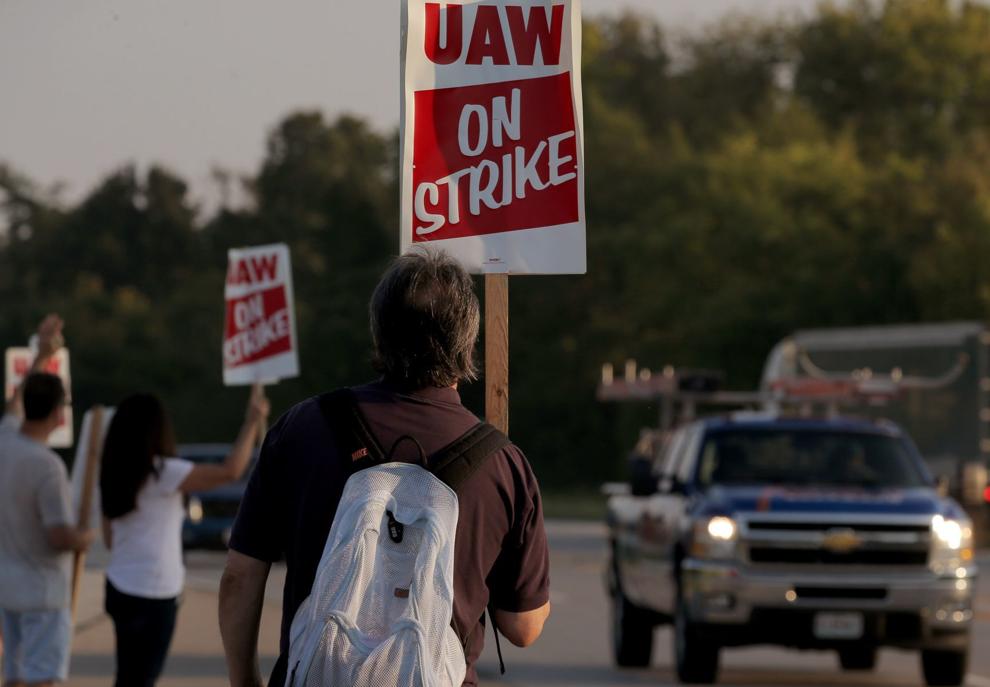 UAW workers strike in Wentzville, across the nation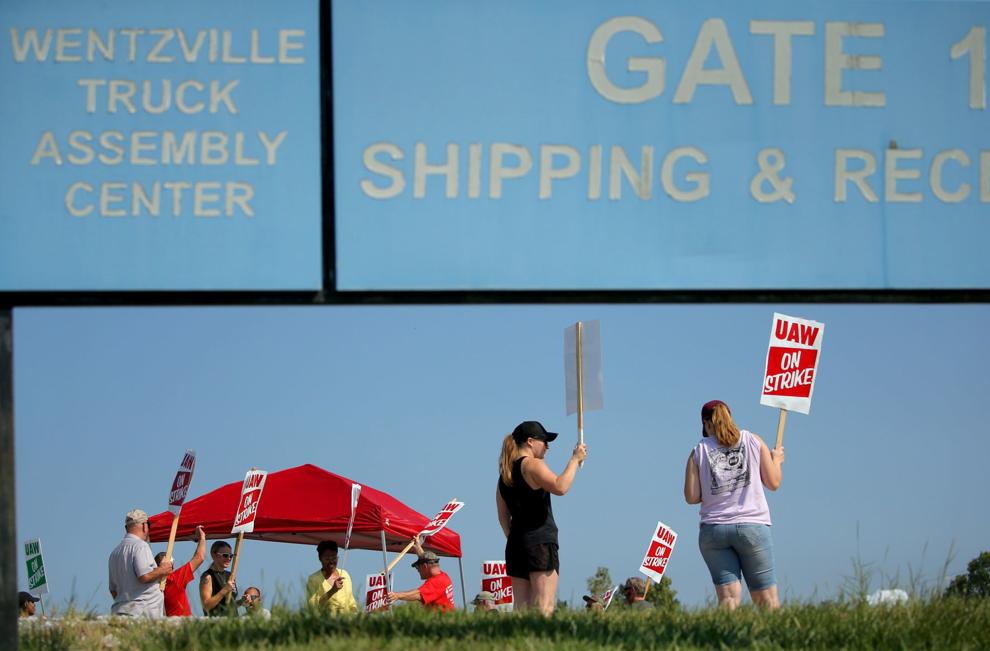 UAW workers strike in Wentzville, across the nation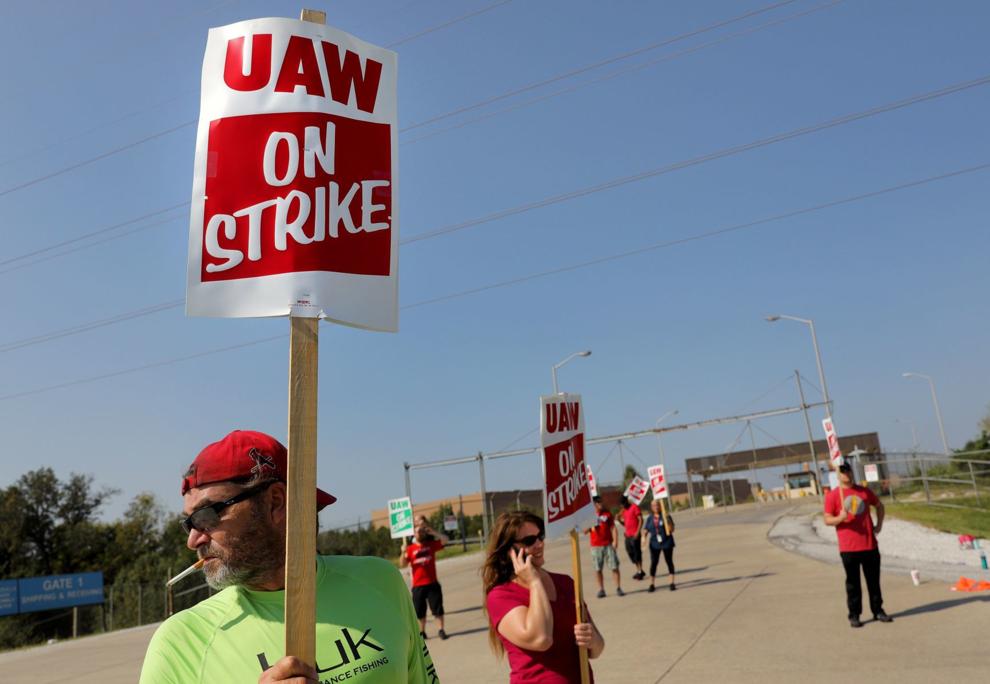 UAW workers strike in Wentzville, across the nation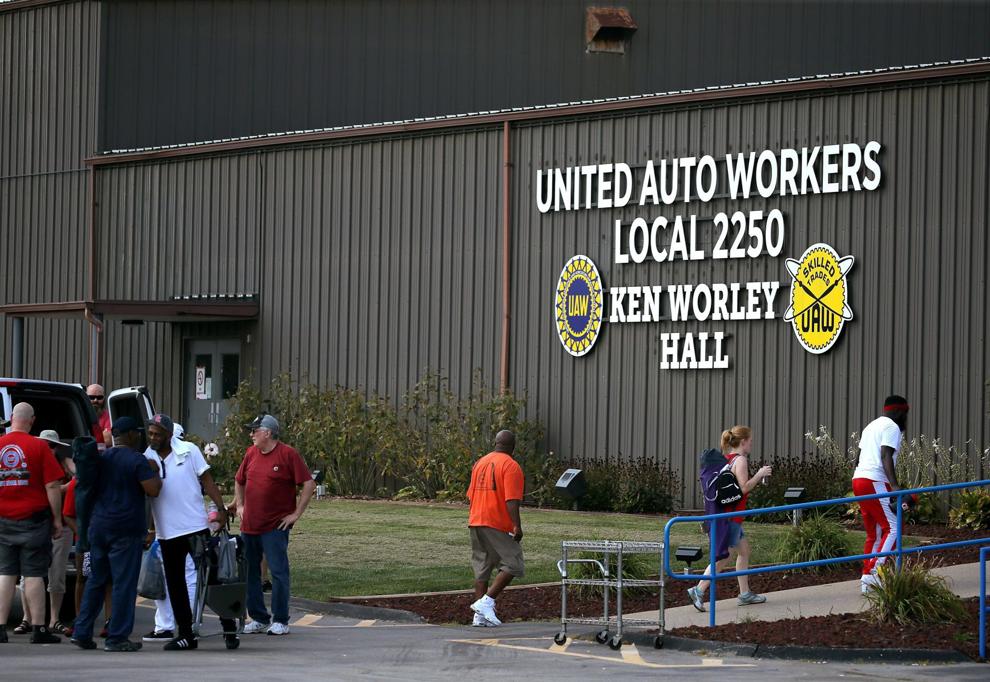 UAW workers strike in Wentzville, across the nation