One of the first tenants of the new geospatial technology center at Downtown T-REX will be an organization that aims to combat wildlife trafficking.
The Countering Wildlife Trafficking Institute was founded in June 2018 by Odean Serrano, who at the time had just retired from the National Geospatial-Intelligence Agency. Prior to her 13 years at NGA, Serrano spent 13 years working at NASA.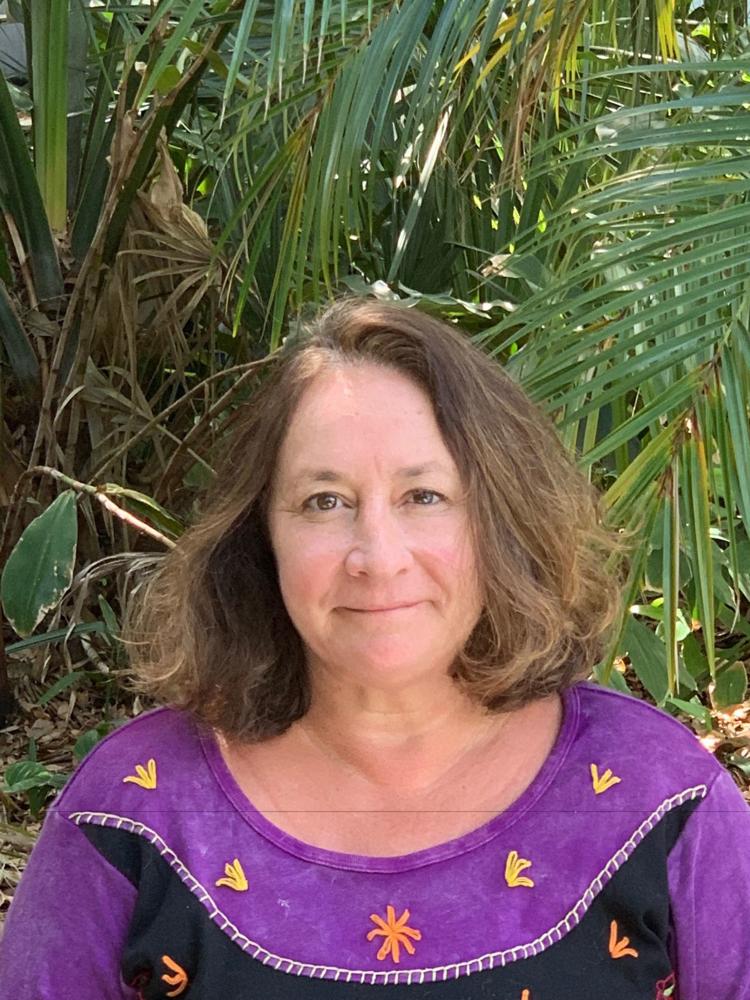 The day after she retired, Serrano opened an office and started her organization where she could pursue her passion for anti-poaching efforts. With the help of a group of volunteer consultants and interns, Serrano does geospatial analysis that offers insight into wildlife trafficking.
During her time at NGA, Serrano saw that the groups combating wildlife trafficking have similar missions, but there is no one entity that oversees the efforts.
"There are so many players and there are so many missions ... but we're losing the fight," Serrano said.
Through the Countering Wildlife Trafficking Institute, she hopes to bridge the efforts of government, nongovernmental organizations and academia.
Serrano has partnered with Chengeta Wildlife, a nonprofit that aims to deter wildlife trafficking through programs that include training for the rangers who guard against poaching.
Rory Young, co-founder and president of Chengeta Wildlife, explained that the rangers who work to prevent poaching are trying to achieve an incredibly difficult task in an incredibly austere environment.
Geospatial analytics, Young said, can show where poaching is most concentrated. Then rangers can concentrate in those areas, rather than spreading out in smaller groups.
Serrano's analysis begins with publicly available data that shows basic features like roads and waterways.
Then it's layered with data from a smattering of sources — including various NGOs and nonprofits — showing a variety of factors related to wildlife trafficking.
Looking at animals' movements in proximity to poaching events and other illicit activities can offer a better picture for the people and organizations involved, Serrano said.
The CWTI uses software from Esri, a company that specializes in geospatial analysis and technology. Esri is based in Redlands, Calif., but has an office in St. Charles.
Bryan Raymer, executive account manager for Esri, helps provide technical support and consulting to the CWTI. He met Serrano while he was working as an analyst at NGA.
With the help of Esri's technology, Raymer said, people in the field can enter their observations into the mapping program from anywhere in the world. Then academics, NGOs and other groups involved with combating wildlife trafficking can add to and work off of that data, giving everyone involved a better ability to stop poaching incidents before they happen.
Wildlife trafficking impacts a wide range of animals. Trafficking can be driven by demands for food, trinkets, status or pets, Serrano said.
Earlier this year in Singapore, customs officials discovered 12.9 tons of pangolin scales, the largest seizure of its kind worldwide in five years, Reuters reported. Just days later, officials seized another shipment of 12.7 tons of scales from the ant-eating mammals, worth an estimated $38 million.
And between 2007 and 2014, roughly a third of African savanna elephants disappeared, according to the Great Elephant Census.
"It is a huge and heartbreaking issue," said Patty Parker, Des Lee professor of zoological studies at the University of Missouri-St. Louis.
Efforts like Serrano's, aimed at countering wildlife trafficking, will hopefully cut off a source of funding for criminal activity, said Michael Denning, director of graduate and military programs at the University of Kansas.
Serrano has worked with Parker to bring UMSL students on as interns for the CWTI. Other interns have hailed from a number of universities, among them Kansas, Washington University and St. Louis University.
Currently, Serrano is funding the venture through her personal savings, but she is in the process of applying for grants and seeking corporate sponsorship.
The St. Louis Zoo has also said it is working on a potential partnership with the CWTI.
"I find that every time I talk about this people care about it," Serrano said. "They just don't know ... how to help."
Serrano doesn't have that "defeatist thing," Parker said. "She will never stop."